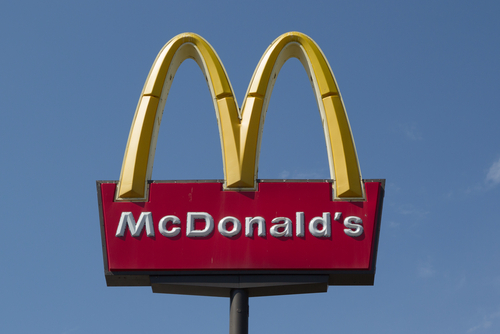 Keeping you informed of the most important things that happen in the industry and in all the economic sectors that make it up is essential, especially when it comes to decisions that directly impact the pocketbook, reputation or experience of brands and their consumers; therefore, Merca2.0 allows you to obtain the best information to always be one step ahead.
---
MEXICO
DHL Express doubles its operating capacity in CDMX. The leading express delivery and logistics company, part of the Deutsche Post DHL Group (DPDHL), presented the expansion of its HUB located in Mexico City, showing confidence in the possibilities of development and growth in the country and strengthening its business strategy completely focused on the client. With the expansion of this HUB, DHL Express increases its operational capacity to process the volume of cargo from international shipments in Mexico City, while offering a significant advantage in reducing shipment arrival times for the process. of reception and release of packages. The investment destined for the remodeling of this facility was more than 118 million pesos, and with it adds to more than 460 million pesos the investment of DHL between 2020 and 2022 in the strengthening of the network of HUBs in the metropolitan area to attend to the growth of electronic commerce in the country. It should be noted that the company announced its commitment to invest more than 6 billion pesos (300M USD) from 2020 to 2025 to strengthen its operations in Mexico, which include the expansion of this HUB, the hiring and training of personnel, as well as the purchase of equipment and infrastructure; that is, approximately 1.2 billion pesos each year on average.
---
UNITED STATES
Brown-Forman reports very strong fiscal 2022 performance. Brown-Forman Corporation (NYSE: BFA, BFB) reported financial results for its fiscal fourth quarter and year ended April 30, 2022. For the fourth quarter the company's reported net sales of $996 million were up 23% (+27% in base organic terms). In the same quarter, reported operating income increased 46% to $246 million (+62% on an organic basis) and diluted earnings per share increased 26% to $0.31. For the full year, the company's reported net sales increased 14% to $3,933 million (+16% on an organic basis). Reported operating income increased 3% to $1,204 million (+27% on an organic basis) in the fiscal year, while diluted earnings per share decreased 7% to $1.74 primarily due to higher reported operating taxes. Earnings per share in fiscal 2021 included an estimated benefit of $0.20 per share from the gain on the sale of the Early Times, Canadian Mist and Collingwood brands and related assets.
McDonald's launches summer camp. Through a virtual experience, the fast food chain will launch Camp McDonald's through a mobile application with which consumers can be part of virtual events and offers from July 5 to 31. Camp McDonald's will offer exclusive virtual concerts from musicians including Bibi, Omar Apollo, Blackbear and headliner Kid Cudi, as well as special offers on menu items and limited-edition merchandise collaborations like Free & Easy apparel and Follow-up Maket apparel. , Innisfree skincare and Kid Cudi merchandise while supplies last.
---
BRAZIL
Cencosud closes deal to acquire chain of stores in Sao Paulo. Cencosud closes process to acquire chain Giga Atacado, for US$ 100 million for the total property. The retailer firm linked to the Paulmann family received authorization from the Administrative Council for Economic Defense of Brazil, as reported by the Chilean firm to the Commission for the Financial Market. Today the subsidiary Mercantil Rodrigues Comercial Ltda will assume control of the chain that already operated in Sao Paulo "10 well-located stores and a Distribution Center" whose annual gross sales exceed US$ 294.45 million.
---
VENEZUELA
Avon says goodbye to Venezuela. The cosmetics and beauty products firm indicated that its shares had been transferred to a local capital business group and that the buyer will assume full responsibility for the operation and current payroll of the company. The products will no longer be produced and distributed in this country. "Avon wants to recognize and praise the effort and commitment of all the collaborators who have been part of the history of the brand. (…) to the representatives who in these years found an opportunity for entrepreneurship, empowerment and self-improvement, thanks to the independent promotion of Avon products", the brand stated in a statement.
---
CHILE
The new Americanino Upcycling jeans collection has arrived. With samples and scraps from the store itself, a new line of garments was presented that are selected and worked on in an exclusive workshop, since each jeans can be created from up to six different garments, which makes it an unrepeatable piece. "We are recycling our own waste, what was considered waste, is now used as an input to create a new garment. That is the added value of this new campaign", explained the head of Design of americanino, Maria Paz Recaman. The process of this fashion line is carried out in the vicinity of Mavesa -Falabella's clothing factory-, where special washing processes are applied to achieve effects on the fabrics.