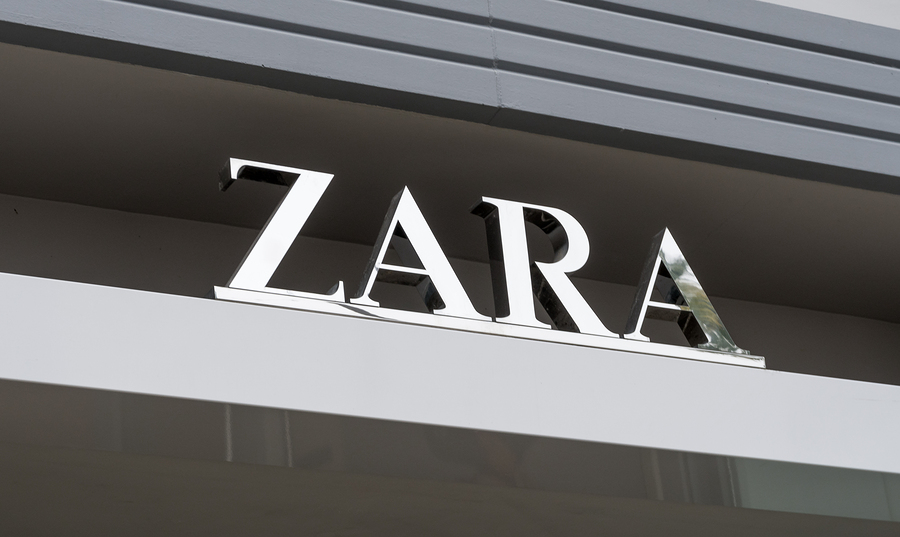 ZARA has designed a 3D showcase to attract consumers
The design, authored by ShaneF Motion Design, has caused a lot of excitement in networks, reaching more than 45 thousand likes in its publication on Instagram
With this, ZARA decides to bet on 3D technology to attract the attention of its customers and conquer new people.
ZARA is offering a great experience to its customers on the streets of Soho, New York, with a 3D sideboard or window that is generating a lot of noise from pedestrians.
Times are constantly changing and, with it, trends are also changing; What was a trend yesterday is no longer a trend today. For this reason, brands need to always be at the forefront in order to attract the attention of their consumers, say, grassroots, and also to hook future customers.
In this era of pandemic and uncertainty regarding the so-called "new normal", some companies have worked on different strategies to make their customers go to their stores to buy and not opt ​​so much for eCommerce, which, in fact, goes in increase.
Today, in the world of technology and advertising, practically anything is possible and, in that sense, the largest Inditex firm has decided to bet on 3D technology, mainly in its Soho store in New York.
The idea is to attract consumers to your store by creating an augmented reality showcase, developed by an acclaimed designer who has already worked on others with 3D technology.
Of course, this novelty could not escape the eye of social networks and is causing great expectation among Internet users, having so far more than 45 thousand likes in the designer's Instagram publication.
Sure, it's a great strategy, not so much because of the storefront itself, but because, in some way, it provides a new experience to your customers and, on the other hand, attracts the attention of strangers.
In a way, for some years now, ZARA has been linked to a series of marketing or advertising strategies in several of its stores, especially in those located in highly renowned areas, such as Brodway (New York), Serrano (Madrid), Queen's Road (Hong Kong) or Rynek Glówny (Krakow).
Based on this, the design of your 3D showcase may be attractive to a group of consumers, but not to all, since not all people can access your products due to their high prices.
Perhaps, for that reason, this new design for your showcase is located in an exclusive area of ​​New York City, one of the wealthiest, and which is recognized for always being at the forefront.
The monthly rent for a one-bedroom apartment alone costs between $ 2,700 and $ 3,000. To these figures are added others more to have essential services such as gas, electricity, internet, etc., which can add an additional 500 or 600 dollars.
In that sense, it may not be a great strategy, as it adapts to a specific audience, but the scope of technology nowadays does not stop drawing attention as it can be used in advertising and marketing.
On that side, it can be thought that it is a great move by ZARA in times where the economic reactivation in the United States is an everyday issue in the context of the pandemic.
Recall that a few days ago, precisely in New York City, it was announced that it will require vaccination against Covid-19 for those who wish to enter restaurants, gyms, etc., this in support of the government vaccination plan headed by Joe Biden.