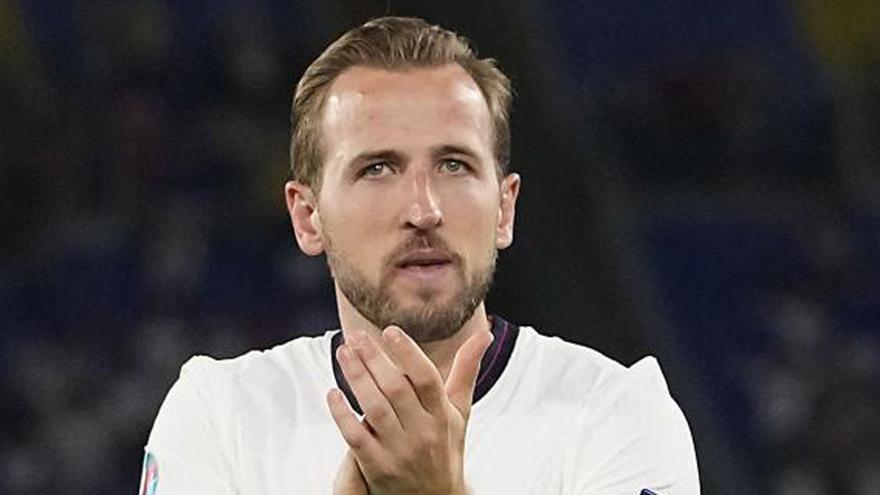 British striker Harry Kane has returned to training with Tottenham Hotspur in hopes of solving his future. The international announced his wish to leave London at the end of last season and Manchester City is one of the best placed to sign him, but so far there has been no movement.
In the absence of a specific exit, the Spurs attacker, who He played the Eurocup with his national team and was one of the most decisive players, has published an open letter to fans in which he reiterates his professionalism with the club: "It hurts me to read some comments in recent days in which my professionalism is questioned. Under no circumstances do I want to blow up the relationship with the fans, who have supported me so much in recent years with Tottenham".
The owner of the London entity, Daniel Levy, has set a starting price for the player of around 170 million euros and will not accept any offer that is below that amount, even though the player has declared that he wants to leave. The only club with such economic potential is Manchester City. The arrival of Jack Grealish, for 117 million euros makes the operation more difficult.
Destination Manchester? Stay in London?
Today, Harry Kane seems to only have two outings: leaving with Pep Guardiola to Manchester City or staying one more season playing in London with Tottenham Hotspur. The player trained in the lower categories of the London club He has three more years on his contract and his departure is complex in many ways.
The Briton has played a total of 336 official matches with Tottenham, where he has scored 221 goals and has distributed a total of 47 assists. With 159 goals, the attacker is the ninth top scorer in the Premier League, still far from the podium made up of Alan Shearer (260), Wayne Rooney (208) and Andy Cole (187)..