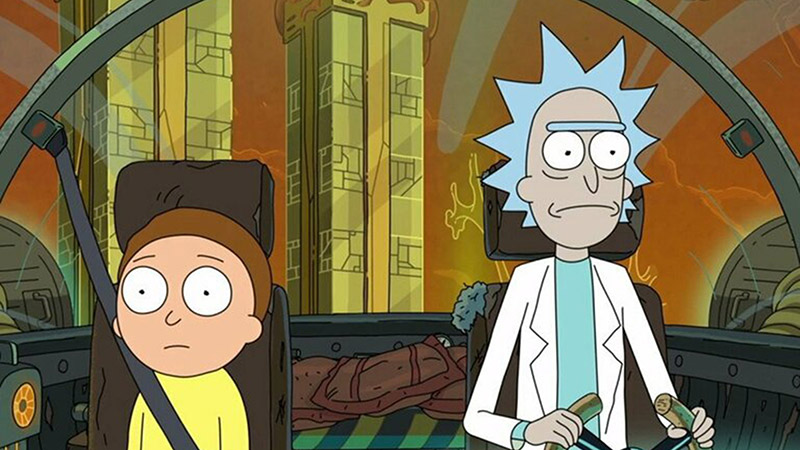 A Spin-off of the iconic Rick & Morty animated series with a more anime-oriented style is in the works.

The premiere date is still unknown, but it is known that it will be broadcast on Adult Swim and HBO Max.

Launched in 2013, Rick & Morty is undoubtedly one of the most popular animated series in recent years.
Recent reports reveal that A new Spin-off of Rick & Morty is being prepared, although it would arrive in a very different version.
Originally launched in 2013, Rick & Morty is one of the most popular animated series in recent years, aimed at an adult audience, but which has made a great impression on young people.
In that sense, Rick And Morty has had a strong presence in the market, even making an ad titled "Death Standing" for the PS5, Sony's latest console, PlayStation.
Even, according to data from Statista, the Rick & Morty: Virtual Rick-ality video game for consoles was one of the 10 most downloaded during 2021which speaks of the great relevance that the animated series has gained in audiences.
However, it seems that the phenomenon is far from coming to an end and the brand has become a great investment, as evidenced by a new project that seeks to make a Spin-off of the already iconic program.
According to what has been announced, this new production It will be called Rick and Morty: The Anime, that is, the Spin-off of the series will have a version more focused on traditional anime.which is expected to reach a new market and, of course, a new audience.
Through a statement issued by WarnerMedia this Wednesday, this new installment of the Rick & Morty characters is already in production and will have 10 chapters, which will be broadcast on Adult Swim and on the HBO Max streaming platform.
"Rick and the gang's multiverse exploits pose challenges to the family bond, but they always rise to the occasion…it's a life-affirming sight, and Jerry is no exception. I am honored to have had the opportunity to tell a new story about this amazing family. I hope you enjoy their adventures!"mentioned Takashi Sano, director of this new Spin-off.
What HBO MAX with the Spin-off of Rick & Morty?
The streaming market is increasingly fighting with Netflix that remains the leader with more than 220 million subscribers, despite having lost 200 thousand in the first quarter of 2022.
However, in a context in which, in addition, Disney Plus announced an increase of eight million new subscribers, HBO also did the same.
"At the end of the quarter, there were 76.8 million global HBO Max and HBO subscribers. HBO Max and HBO global subscribers were up 12.8 million year-over-year and up 3.0 million sequentially, primarily driven by international and domestic retail subscriber gains reflecting the strength of the programming slate. At the end of the quarter, there were 48.6 million domestic HBO Max and HBO subscribers versus 44.2 million in the prior year quarter, an increase of 4.4 million year over year. reads a statement from AT&T.
At the moment, it is not known when the new Rick & Morty will be released, but it is clear that, in order to continue growing in subscriptions, this is presented as an extremely interesting strategy, hosting two markets: that of fans of the series and, above all, that of anime fans.
Now read: