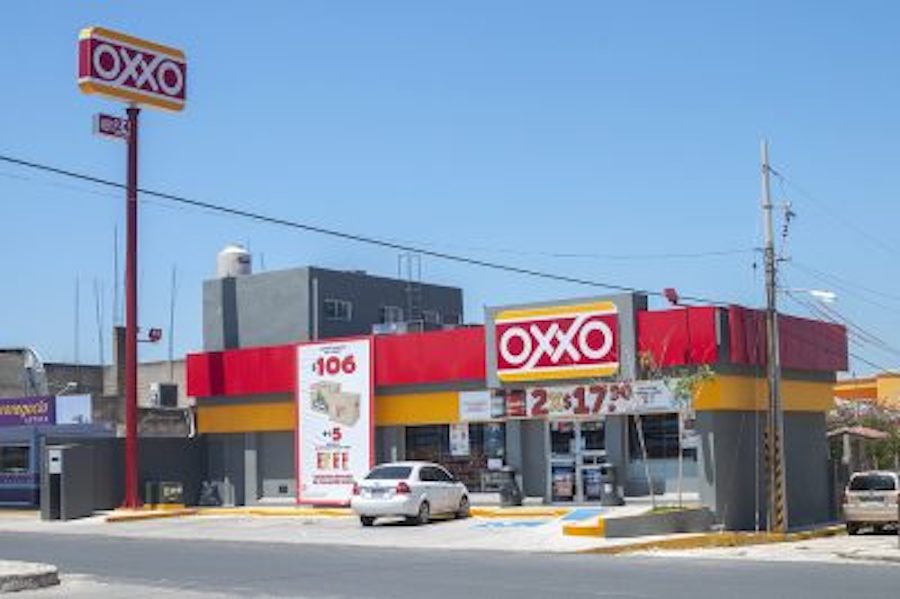 This projection before the consumer greatly determines the capacity of a brand, to be able to understand the market and know which resources stand out in image.

For the understanding of the market, an essential element is to be able to adapt a creative idea to the channels at hand that potential its influence as a brand mascot or a good merchandising.

Just as we see the case of Oxxo sandals, we have seen situations of branding very interesting with the brand mascot of Similar Pharmacies.
The Oxxo sandals They are the latest product that has begun to attract the attention of the consumer on social networks, as we document below, revealing how interesting it is to come across a brand image through creative resources.
He study "Top Brands Kids And Teens 2021 Chile" He verified this when he discovered that for 37 percent of children, the main reason they chose a brand is because they found it fun; 29 percent said it made them happy and 20 percent said it was a brand they heard about all the time.
Oxxo enters the footwear market
He merchandising is one of the key promotional resources for brands to make themselves known to the consumer, which is why it is striking to know that oxxo enters the footwear market with sandals that display their famous red and yellow logo all over.
Is there something more cat than the Oxxo flip flops? Me, wearing them with socks because clearly I'm going to buy them. pic.twitter.com/VCFwp1IKv6

—Andrea (@thecricketandy) December 23, 2022
I found the best flip flops in the world in an Oxxo in Acapulco. pic.twitter.com/OjFRDtdde8

—Diego Arepa. (@CaptainIdiot) December 28, 2022
My friend says that his flip-flops 🩴 are the ones I buy at the Oxxo and I want one 🤣 pic.twitter.com/buuOKi3peG

—Nre Villegas (@nrevillegas) January 4, 2023
My friend says that his flip-flops 🩴 are the ones I buy at the Oxxo and I want one 🤣 pic.twitter.com/buuOKi3peG

—Nre Villegas (@nrevillegas) January 4, 2023
Said product has begun to go viral on social networks, with user posts that show what the latest shoe product from the famous convenience store looks like.
mr barbarian (@Raymund_G, Twitter) for example, he assured in a post that he did not seek to cause envy, but showed his new "flip flops", focusing on the sandals we are talking about, in which the Oxxo logo appears everywhere.
Andrea (@thecricketandy, Twitter) is another user who gave an account of the product with which oxxo she dabbled in footwear with her own brand of sandals, questioning whether there was something more "cat" than said sandals, because she was willing to wear them with socks, since she was going to buy this product.
another user, Diego Arepa (@CaptainIdiot, Twitter) also said he found what he said are the "best flip flops in the world" in a store oxxo from Acapulco, Guerrero.
The fascination for merchandising of certain brands has given way to an affection that the consumer has for these products with key actions in the market, which are based at all times on brand recognition.
Undoubtedly, it opens the way to a series of practices, which, in addition to fascinating by the product in question, such as sandals with the Oxxo logo everywhere, even establishes an important industry as Farmacias Similares demonstrated when it presented the maquiladora that is in charge of manufacture Doctor Simi stuffed animals and that employs people with disabilities, demonstrating the activism of a brand, in one of its business facets.
This case, for example, shows how valuable the image of a brand is through a mascot and how a creative resource, with a good-natured doctor, empowers an entire company.
As we can see, the sales scenario that has been developed with the help of a character and the image of a brand, has come up with products that manage to understand the value of the communication of a name, thereby establishing tasks that go viral before the consumer, due to the creative factor that a brand mascot or creative merchandising achieves in the consumer's eyes.
Now read: