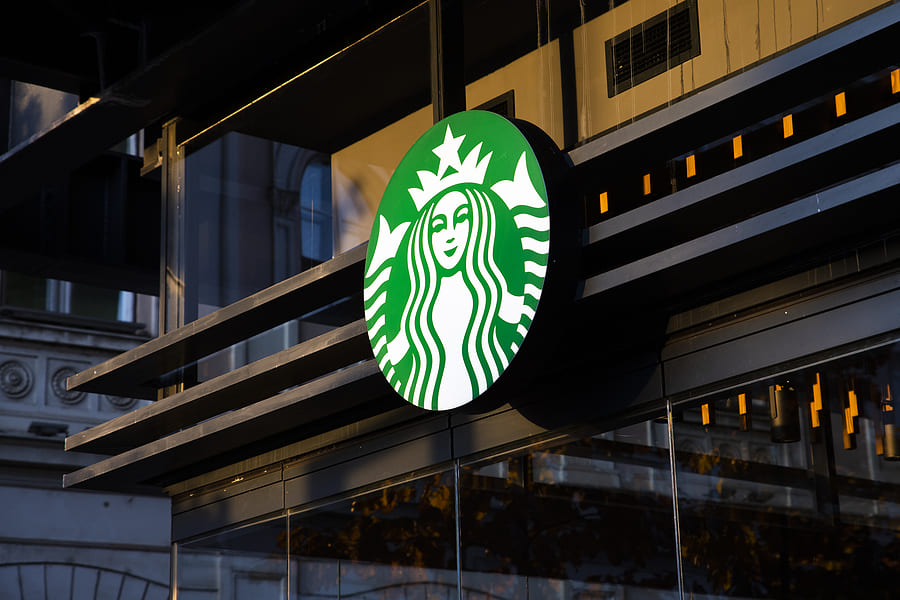 Starbucks is one of the most important international coffee franchises, and the favorite of Mexican consumers.

"Small" employer branding strategies can make big differences and this company knows it perfectly.

The welcome kit delivered by companies has proven to be a strong gift to their employees.

A Starbucks barista has chosen to show off the welcome kit to social media who gave him the mark for joining his work team.
The coffee shops have managed to position themselves as important businesses for the daily life of the population, who can access these places so that their palates can taste endless foods and beverages with salty, sour, bitter and sweet characteristics, where Mexican consumers have proven to have their favorite franchises.
According to the Statista graph where it shows the market share of the main coffee shops in Mexico During 2020, Starbucks managed to keep 56.7 percent of consumers, followed by Italian Coffee with 8.6 percent, XKMEX with 8.4 percent, Grupo Herdez with 2.7 percent and other brands or businesses with the remaining 23.6 percent. hundred.
Starbucks is an international brand that has managed to position itself in the eyes of consumers around the world, not only for coffee lovers, but for those looking to spend a pleasant time, both alone and with others; however, this would not have been possible without the marketing strategies that the brand is committed to constantly implementing, both internally and externally.
The address of the starbucks franchise Without a doubt, it is shown to be essential when it comes to establishing its success, but this would not be possible without the help of its employees and, above all, its baristas, who wake up every day to prepare drinks and food for their customers and thus place your brand name up.
Because of this, Starbucks chooses to provide a welcome kit to some employeeswhere a recent member of the barista team has chosen to show it off to Internet users, earning the applause of the networks.
A guide, a glass, barista basics, half a pound of coffee, chocolate and other elements were integrated into this "small" gift from the brand.
This welcome kit given to you by the Starbucks team to its new barista has generated endless positive comments towards the brand, such as "Very nice, at least they give you more things than in Oxxo", "How did you get to work there?" "Is the process to enter very long?"among other thoughts on the matter that undoubtedly showed that they had an interest in joining the work team.
The Walters People study on Labor Market Expectations shows that employees are no longer looking for "just" a payroll, but other characteristics such as stability, flexibility and a good corporate culture when determining which will be the winning company of your trust.
This can be achieved by creating employer branding strategies, which are extremely necessary today so that new members of a work team feel they belong to their respective company, in addition to the fact that this could also have a positive impact on the image of it to attract the attention of potential candidates.
Of course, There are endless strategies of this nature that are shown to be efficient when carrying out a effective employer branding, as Adidas demonstrated by offering its collaborators the opportunity to spend an hour of their work schedule to exercise, a benefit that gave the brand good publicity internally.
Despite this, the welcome kit They have also proven to be efficient internal and external advertising for brands, as that Corona employee demonstrated when he showed the gifts with which the brewing company received him, earning endless positive reactions in this regard.
Employer branding strategies are essential for employees to feel related to a brand.
Now read:
Chart of the day: Farewell to Internet Explorer
They accuse 7-Eleven of limiting water to 5 units per customer in Monterrey
CrossFit gym is "humbled" and gets the best publicity