Glucose is our body's main fuel, however excessively low or very high levels in the body can be harmful. For that reason, we leave you seven tips to keep glucose levels under control.
keep a healthy weight
Being overweight and especially body fat, as happens when you are obese, can lead to the infiltration of fats in the pancreas and other organs; thus favoring the appearance of insulin resistance which is the step prior to developing type 2 diabetes.
For this reason, to prevent diabetes and at the same time to improve glucose control in our body, it is essential keep a healthy weight, which can reduce up to 60% the risk of developing type 2 diabetes.
Increase water intake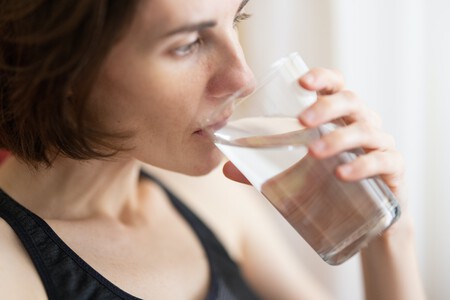 Adequate hydration of the body is key to promote its proper functioning, but also drink enough fluids every day helps the kidneys eliminate excess glucose of our body.
A study published in the journal Diabetes Care concluded that people who drink more than a liter of water each day they are 28% less likely to have high levels of glucose in the body, compared to those who drink less than half a liter each day.
For all this, drink water and healthy drinks, without sugars or alcohol, It is a recommended habit to keep glucose under control.
Exercising regularly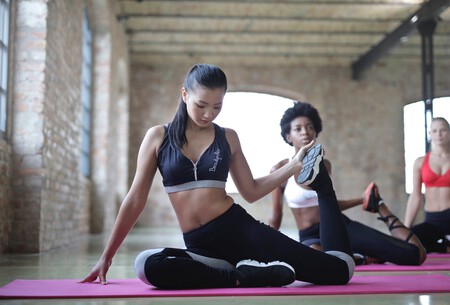 regular physical exercise improves insulin sensitivity, thus helping to keep blood glucose levels under control.
For its part, a sedentary lifestyle is associated with a greater risk of suffering from diabetes, which is why lead an active life and performing a minimum of exercise every day is key to maintaining glucose levels in our body at appropriate levels.
Rest well every night
A night rest of adequate quality and duration is essential to take care of health, since getting too little sleep can affect glucose tolerance in our body.
For this reason, if we want to prevent diabetes and keep glucose levels in our body under control, it is important to take care of the quality of our night rest, being also important sleep a sufficient number of hours each day.
Keep stress under control
High levels of stress in our day to day can alter glucose levels in our body, since hormones such as cortisol are secreted at this time, contributing to increase blood sugar levels.
Therefore, learn to controlling stress in our body it is very useful if we seek to prevent hyperglycemia as well as very low glucose levels in our body.
Include foods that help control glucose
A quality diet is always recommended to prevent metabolic diseases such as diabetes and keep glucose under control. However, certain foods in particular can help maintain proper blood sugar levels.
Among them are the whole grains and the legumeshe extra virgin olive oil with anti-inflammatory effect, fruits and vegetables several (especially if eaten fresh) that have been linked to better control and prevention of diabetes, and also the cinnamon which can prevent protein glycation in our body and reduce basal glucose levels.
Increase fiber intake
intake of fiber in adequate proportions it can be key to reducing the glycemic index of different dishes and avoiding glucose spikes, since it promotes the slow and gradual release of sugar in our body.
Its use has been associated with less risk of diabetes And for this reason, if we are looking for good blood glucose control, it is essential to include foods rich in fiber in our daily table, being able to go to nuts, seeds, whole grains, legumes as well as various fresh fruits and vegetables.
These are seven tips that can help you control blood glucose levels and prevent diseases such as diabetes or improve its control in the body.
In DAP | What foods should diabetics avoid?
Image | Cover Photo: Jumpstory, Photo 1: Jumpstory, Photo 2: engin akyurt, Photo 3: Jumpstory, Photo 4: Jumpstory, Photo 5: Ksenia Makagonova, Photo 6: Dan Gold, Photo 7: Jumpstory.