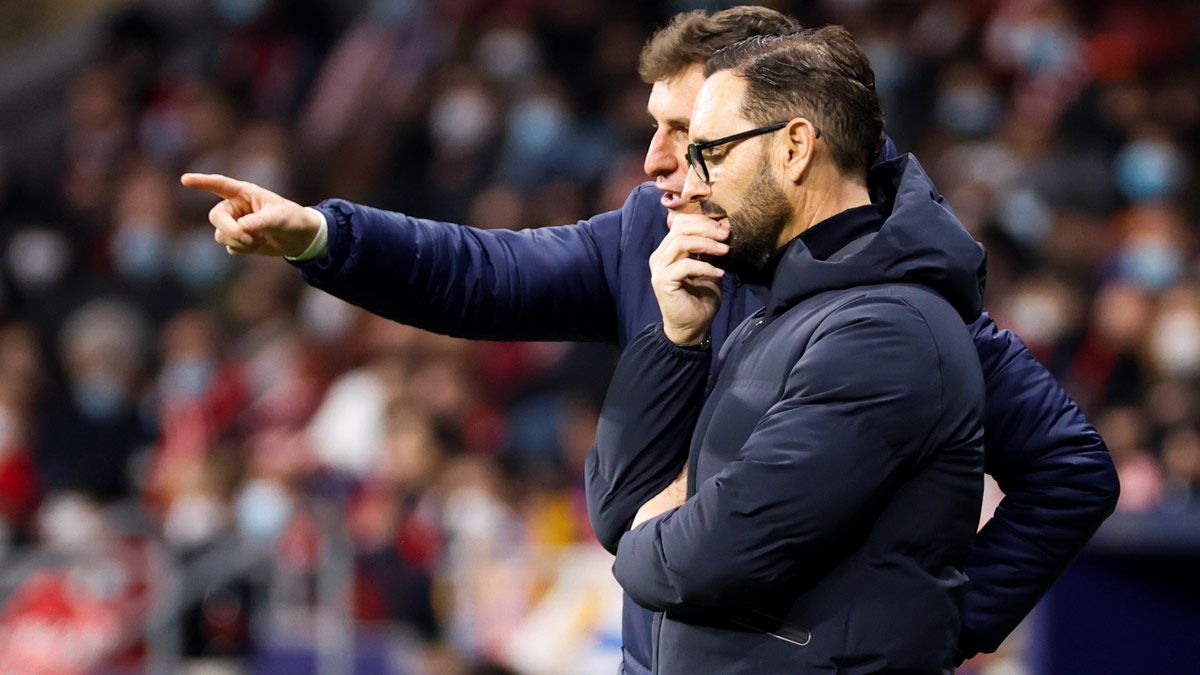 Jose Bordalás He assured after the 3-2 defeat against Atlético, in which they lost the game conceding two goals in added time, that his team needs "urgent help" in the form of signings and warned that they will have a "bad time" if they cannot reinforce Template.
"The team urgently needs help, but it has been needed since the summer. If you don't help us we will have a bad time", Said the Valencian coach, for whom the defeat after leading the break 0-2 is explained by that lack of troops.
The coach from Alicante explained that his team backed down due to the rival push, but above all due to the lack of strength. "The team made a great effort in the first half, players who had just played minutes on a few dates… If you compare Atleti's squad with ours, their changes are players who can be starters, it has given them freshness and the team has been subdued. We failed to control the game, it's a shame because it's not the first time it's happened to us, it happened against Real Madrid, Espanyol and now", he explained.
For all these reasons, for the Valencia coach it is "a tough day", because his team had "a magnificent first half". "We have been superior to Atleti, they have barely generated scoring chances for us, we have taken advantage of ours, we have had some others, we went into the break with 0-2", he related, to later recognize that with the rival changes and the lack of energy of his own, they fell.
"We have had to make changes, Alderete, Lato, Carlos Soler has finished fair, Titi too… The boys who come in try to help, but we have paid for the inexperience of these boys who are far from being able to compete in this type of match", added Bordalás.
"PLAYERS HAVE TO ARRIVE THAT IMPROVE"
Bordalás was confident in having signings although he recalled that there are few days left on the market. "There are few dates left. Let's trust that they will arrive. I don't know which players, but we hope that players will arrive according to Valencia's level. I already said it in the summer. Players who improve have to arrive, players who don't improve us doesn't make sense", he stressed .
The coach explained that the club tells him that they are "working on it". "That is what the club transmits to me and I have to trust until the last moment," he added.
Bordalás He emphasized that Valencia is a "great, historic" team and if he compares it with other squads "today there is a huge difference".
"The boys put all their efforts, they leave everything, but we have verified how when we can face teams from mid-table upwards, many things are missing. That does not escape anyone and we cannot turn our backs on reality. When I hear about Europe I think that we have to keep our feet on the ground, because the team is focused on other things", insisted the coach.
"I think the club understands and does not ignore the needs of the squad. And if players leave us now, it weakens us even more", he concluded. Bordalás.