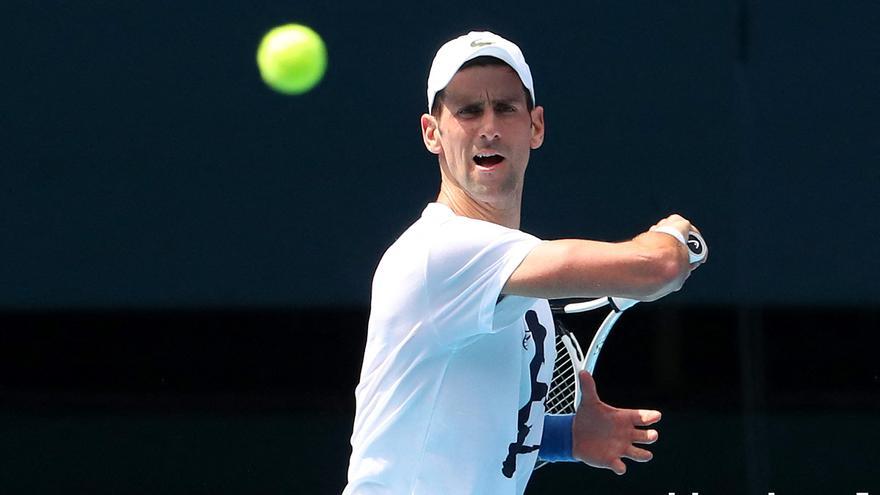 Serbian tennis player Novak Djokovic, whose visa was annulled this Sunday after a court decision, will be deported tonight from Australia on a flight scheduled at 10:30 p.m. local time (11:30 GMT) to Dubai, local media report.
According to The Sydney Morning Herald and The Age, Djokovic will leave the country on an Emirates-chartered flight from Melbourne airport.
The Balkan athlete, who is not vaccinated against covid-19 and therefore violates the entry laws implemented by the southern country against the pandemic, will not be able to defend his crown at the Australian Open, which begins on Monday.
The plenary session of the Federal Court of Australia decided unanimously this Sunday, after a virtual hearing, that the cancellation of the tennis player's visa by the Minister of Immigration, alex hawke, has a legal basis, and therefore Djokovic should be deported.
Djokovic He traveled to Melbourne on January 5 with a medical exemption for not being vaccinated and having overcome covid-19 in December, although upon arrival the Immigration authorities canceled his visa and detained him until his release last Monday by court order. considering that he was not treated with "equity".
The Australian minister again canceled the Balkan's entry permit on Friday, considering that his presence posed a risk to order and could fuel anti-vaccine sentiment.
The athlete was arrested on Saturday in a hotel for the second time prior to the hearing held today where the judges dismissed Djokovic's appeal against the government decision.