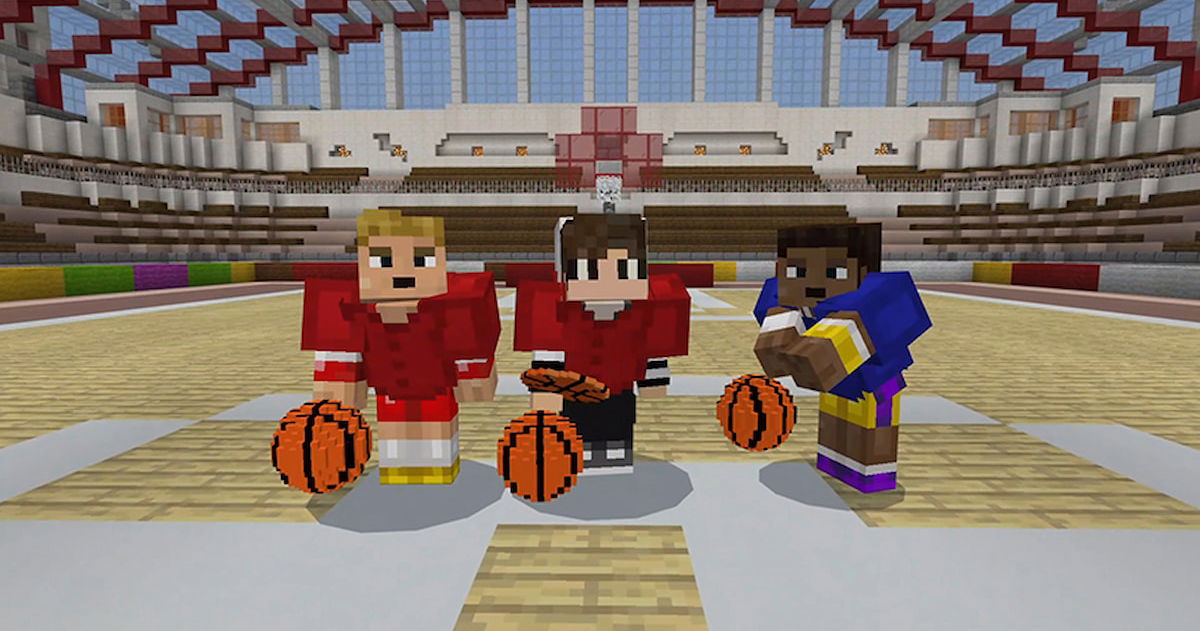 Share
It's time to shoot some baskets!
It is no secret to anyone that the Minecraft community is one of the most creative in the video game industry, being so much so that over the years have managed to impress us time and time again thanks to their impressive creations. For this reason, every time we see news of this style, about a user who has created something impossible within Minecraft, we usually say that it is difficult for them to surprise us with something within this title, but as you can imagine they always end up succeeding again. .
Over the years we have seen great creations (as we have already mentioned), such as that of that user who created an aquarium in Minecraft, or if we go more to the field of architecture (to call it in some way) we can find creations that completely beyond the capabilities of any normal user. Now we have been able to learn how a user has managed to create something that is quite lacking in Minecraft.
Minecraft, complete guide: tricks, secrets, constructions and more
There is nothing better than basketball with cubes
Specifically, this has been shared by the Reddit user known as "GenericRedstoneGenious"and despite continuing to be another way to entertain yourself in Minecraft, this has managed to dazzle us.
To be more specific (and as you may already know), what you have achieved for this user is to play basketball in Minecraft, even if you don't have too many illusions. To make this track he has used wood, and this one is tremendously similar to what we can find in real life, but the differences come when we look at the way of playing this much-loved sport in real life. Specifically, the user has used a "Hopper" as a basket, that is, a Minecraft object that absorbs anything you throw at itand to be able to dunk the objects that he throws, he has put different blocks of slime on the ground, to be able to jump what is necessary.
It is true that this does not allow us to play basketball as we perceive it in reality, but it does allows us to have a look similar to this within a game in which the balls themselves are impossible to get. If you want to play with your friends for a while, just guide them with the video that this user shared and check to see who gets the most objects in the hopper.
Related topics: Minecraft
Share
Sign up for Disney + for 8.99 euros and without permanence Subscribe to Disney+!