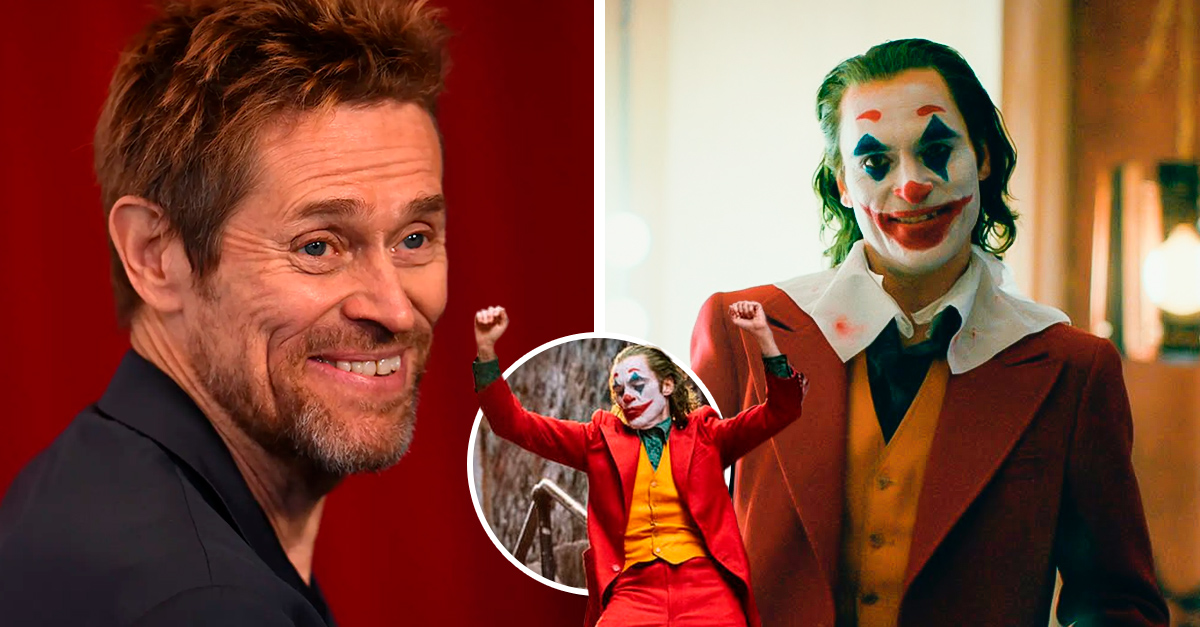 Willem Dafoe is already well loved among fans of superhero movies and comics due to his great portrayal of Norman Osborn, aka the Green Goblin, one of Spider-Man's nemesis. The actor first brought the malevolent character to life in 2002 in spider-man and again last year in Spider-Man: No Way Home.
The Green Goblin is not a simple character and whoever plays him must be able to convey Norman Osborn's delicate state of mind and how he slowly succumbs to the Green Goblin's violent and psychopathic nature. It's impossible to deny that Willem did a spectacular job, so it's no surprise that he has his sights set on another iconic villain.
The villain Willem wants to play
Another comic book villain that has always been played by very talented actors due to the complexity of the character is the Joker, a role that has been played by the likes of Heath Ledger and Joaquin Phoenix.
In an interview with the magazine GQ, Willem admitted that, for years, many people have told him that he would be perfect to play the most evil clown in Gotham City, which led him to imagine a perfect scenario for the sequel to joker (2019).
There's something interesting about if there was like an impostor of the Joker. So it would be possible to have not two Jokers in a duel, but someone who claims to be the Joker but isn't. And that opens up the possibility of an interesting story, particularly if you had Joaquin Phoenix's Joker and then you had someone who was mimicking or replicating what he did. I fantasized about it. But other than that, I'm not going to talk to anyone (about it).
Two jokers?
If there's anyone who could keep up with Joaquin Phoenix's spectacular performance, it's Willem Dafoe. Can you imagine seeing them as enemies in a film starring villains? Sure, it's just an idea from the actor, but it would be a very interesting setting for the character.
Also, it may not be that far fetched, as the idea of ​​multiple Jokers in DC comics has already been explored, in a volume titled Batman: Three Jokers. No impostor appears in this one, but at least there is already a precedent. Although we are getting ahead of ourselves, because there is not even news about the sequel to the film, which came out in 2019 and was nominated for several Oscars.
A master of acting
Willem's ability to bring complex, evil and even slightly deranged characters to life is unmatched, which is why he was asked in the interview why he is so interested in playing villains. His response was that it's not something he thinks about too much, as he just plays characters.
I do not know. I'll play dumb. You play characters. I could say, 'Oh yeah, it's fun to play the villains because you get to do things you can't do in life or it's fun to play to your dark side.' But I do not know. I'm not thinking about those things.