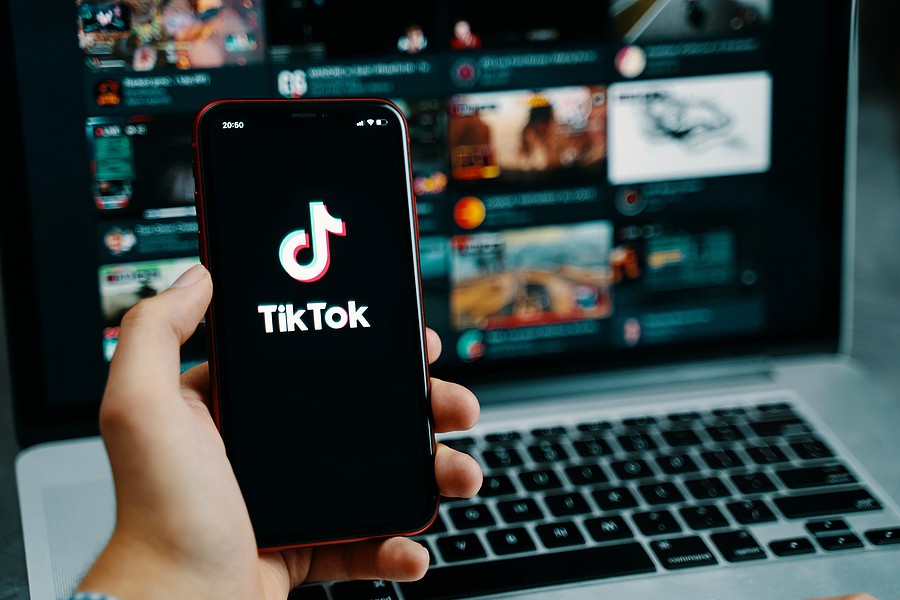 They limit the use of this tool to powerful content creators.

They drive original video views to help their filmmakers grow.
With the new TikTok button, we are testing how to increase the visibility of videos on the social network and recommend content through the feed of each user, in the "For you" section.
For those who know the platform, one of the most used and famous today, they know that until now there was no option to share the videos with their contacts, as it happens with the publications of other sites, for example in Twitter with its retweet button.
Now, with the same concept, or at least a very similar one, TikTok is getting to know the broad panorama and the advantages that this implementation would bring, since it is hardly tested with a limited number of users, strategically selected.
In other social networks, the "Repost" helps to share the publication on the platform so that it is seen by your followers, but almost always from your own profile; on TikTok the mechanics will be different.
There will be a button in the Share menu, where the video can be sent to your friends, but instead of being shared directly by messages, the content that you liked in the feed of their views will be promoted.
And that is precisely the difference with the Twitter system, since the videos that are shared by the TikTok Repost will not appear in the profiles, but will be mixed with the content that users normally consume.
This is the great bet of the platform to increase the visibility of the videos already recommended by the algorithm without saturating the tiktokers while they browse.
And it is that many make duets using the original content of other users to show something that impacted or disliked them, which generates more views for them and less for the original creator.
Callan comparisons; just inspiration
Although many tech outlets have compared the new button to other social networks, this feature already had a precedent in TikTok's predecessor Vine, which was acquired and shut down by Twitter a few years ago.
This platform offered the aforementioned "Repost" option and even had a forward button that allowed users and their contacts to upload videos.
However, although the operation sounds interesting, TikTok is still analyzing the scope that this system would have, since many creators could abuse it to promote videos in a massive way and would limit the opportunities for users with few followers to continue growing.
That's why the developers decided to add a lock: Recommendations will only be shared if they are friends with the person who streamed the video, that is, button suggestions will be limited.
In some cases, users have already found the TikTok Repost with the option Recommend, as variations are still being made in the process.
Now read:
This wins Luisito Comunica only for YouTube; fortune has rained on him in the last month and strong criticism for "macho"
Lyft started recruiting in Mexico; With these vacancies on LinkedIn he seeks to win a "flyer" for Uber in two cities
Super Bowl 2022: Here's What The Entire Trip Will Cost