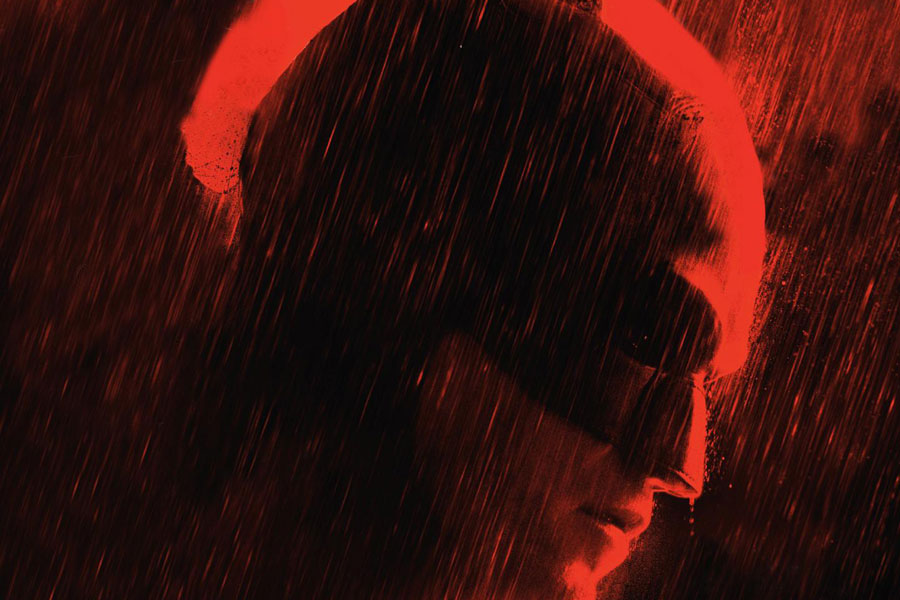 A new photo of The Batman's cowl with Robert Pattinson appears on the cover of a German film magazine.
Following the aesthetic already proposed for the promotion of the film, the German film magazine Deadline das FilmMagazin has released the cover of its new edition, which is dedicated to The Batman and is more than impressive.
On the cover we can see the profile of Robert Pattinson's Batman, and the hero's silhouette is framed by the Riddler's own question mark. Of course, black and red tones dominate the art. Take a look at this wonderful cover:
Die DEADLINE #91 erscheint am 26. January. Wir sind stolz, dass wir als erstes Magazin weltweit schon einen tiefen Einblick in #TheBatman geben können, der hierzulande am 4. März startet. Das feiern wir auf zehn Seiten inklusive Interviews mit fast allen Beteiligten. #DCComics pic.twitter.com/R57BRYHtGA

— Deadline Filmmagazin (@DeadlineMagazin) January 14, 2022
The photo of The Batman for the cover of Deadline das FilmMagazin without design elements
Shortly after the cover of The Batman for the German film magazine was revealed, some internet sites shared a version of the cover but without the design elements:
Source: Deadline das FilmMagazin
Search in our online store:
DC Adventures – Beware The Batman
He will be watching…
Batman is out there, fighting crime on the streets of Gotham City, one villain at a time. With the help of his partner and expert swordswoman, Katana, and the loyal MI6 agent (turned butler), Alfred; Batman will give the battle and will ensure to keep his city safe.
Alongside his old friends Barbara Gordon and Doctor Langstrom, Batman and his team go head-to-head against such classic villains as Anarky, Professor Pyg and Killer Croc! Together, they will give the wicked a reason to tread carefully.
In Beware The Batman, writer Ivan Cohen (Green Lantern: The Animated Series) and artist Luciano Vecchio (Young Justice) bring you new adventures with your favorite characters from the hit television series.

Also being read:
This Is What Henry Cavill Would Look Like As Batman
This is what Robert Pattinson looks like as Batman
The most expensive movies in Hollywood
Gallants who have played 'Batman'
Batman would die from flying like he does