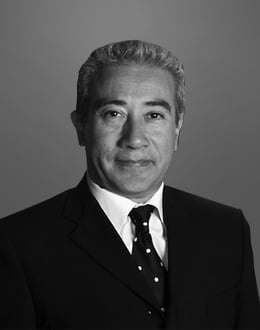 Gone are those days when people did not leave the house to listen to the chapters of the radio soap opera "The right to be born" on the radio or when Orson Wells caused panic among listeners of HG Wells's "War of the Worlds."
Or, in the case of television, when there was a great impact on international viewers in the eighties due to the shooting of JR in the series "Dallas" and that caused everyone to talk about it for months and discover, months later, who had been the murderer (although almost 40 years have passed, I don't want to spoilers in case someone saw the series on a TV nostalgia channel).
Now, everything has changed in the media and its marketing. The interest of the new generations takes another path, the brands are joining with the same speed and the behavior of the audience is worthy of a sociological study.
A breaking eventratings (or record-breakers-of-spectators). It just happened last week at the Badalona Olympic Pavilion with what is known as "The Evening of the Year 2" organized by Ibai Llanos, a global influencer, streamer, youtuber and presenter of Esports (electronic sports), who is famous for having more than 11 million followers on Twitch, an Amazon platform that broadcasts video games live, among other content.
There, with the presence of 360 content creators as invited audience, 5 boxing matches between international influencers, musical entertainment with Nicki Nicole and Quevedo (more than popular artists in the target), among others, and with more than 12 thousand physical attendees in the Pavilion (which paid between 20 and 100 euros per ticket), a media show was shown that is worth analyzing, culturally as well as marketing and also as a business model.
In terms of impact on the media, in this case at the digital level, it was a great success by breaking the record of the Twitch platform and gathering more than 3.3 million viewers only in the live broadcast, because in the retransmission and in replays via YouTube you can sign up for another million more (in last year's version they only reached 1.5 million).
Imagine the magnitude: more than 3 million devices connected at the same time to watch the event live, without geographical limitations or subscription exclusivities, surpassing the local TV channels in Spain with an 18% share. A formula that they would have liked to apply to those who broadcast the boxing matches of the last century via Pay Per View, in the hope that the income from the payment of subscriptions would grant great profits to the closed TV systems that had the rights.
Perhaps what will happen in the future is that some of the international streaming networks, Amazon, HBO Max, Disney+ or Apple TV, seek to take over the rights to this event and make it exclusive, as they have already done with the deals made with the NFL or more recently with the MLS.
Marketing-wise, it was another success, as the brands were not unrelated to the event and saw their sponsorship investment repaid by having a great presence in a digital environment, with a young audience (under 35 years of age) and of enormous interest to them, as is the case from El Pozo King, Everlast, Mahou, Gucci, Spotify, Grefusa, Disney+, Telepizza and Pepsi Max, among others.
And a great success as a business, especially for Ibai Llanos, since the result of the event gave him 119,468 subscribers on Twitch, raising in this aspect, and this month alone, almost half a million euros, considering that each new subscriber means almost 4 euros per head. To this figure we must also add the investment of sponsorships. The interesting thing about this model is that this occasion will serve as a precedent for a great business that will come next year with version 3 of the Evening of the Year.
In the cultural and sociological aspect it is also a very interesting phenomenon. Having such a successful event in which the target audience sees their favorite streamers fight and that it is followed as a mixture of a sporting event and a reality show seems to be the new model that will be sought to be exploited in the short and medium term, and not only because of the great presence that the sponsors' brands have, but because of the exposure of each of the participating influencers who are also a brand in themselves.
What do these opinion leaders achieve by participating in macro events like this one? that its followers continue to have loyalty to each of its channels, causing word of mouth of its contents and the replication of the same in the networks or digital spaces of new possible subscribers of its spaces.
These same followers, new, current and prospective, already see their influencers as role models of success and seek to be like them. Although in reality, seeing it crudely and without offending, each of them were unknown not so long ago, ordinary mortals (like their followers), who, thanks to the virality of digital media, have managed to make themselves known and get millions of followers with actions as "simple" or "cheap" as, for example, narrating the video games with which they are entertaining from their living room or bedroom just like any other geek.
These influencers are social phenomena that are setting trends in consumption habits, both in content and in products and services. They rub shoulders with the most famous personalities in international sport and beyond; They are young people who are achieving success (if we relate this term to money and fame) more quickly than a regular or traditional professional who probably has to "break stone" for longer and with more effort.
Let's see what happens with these figures in the coming years. Today, the digital media charisma that they display to their followers is what is causing brands to turn to look at them.