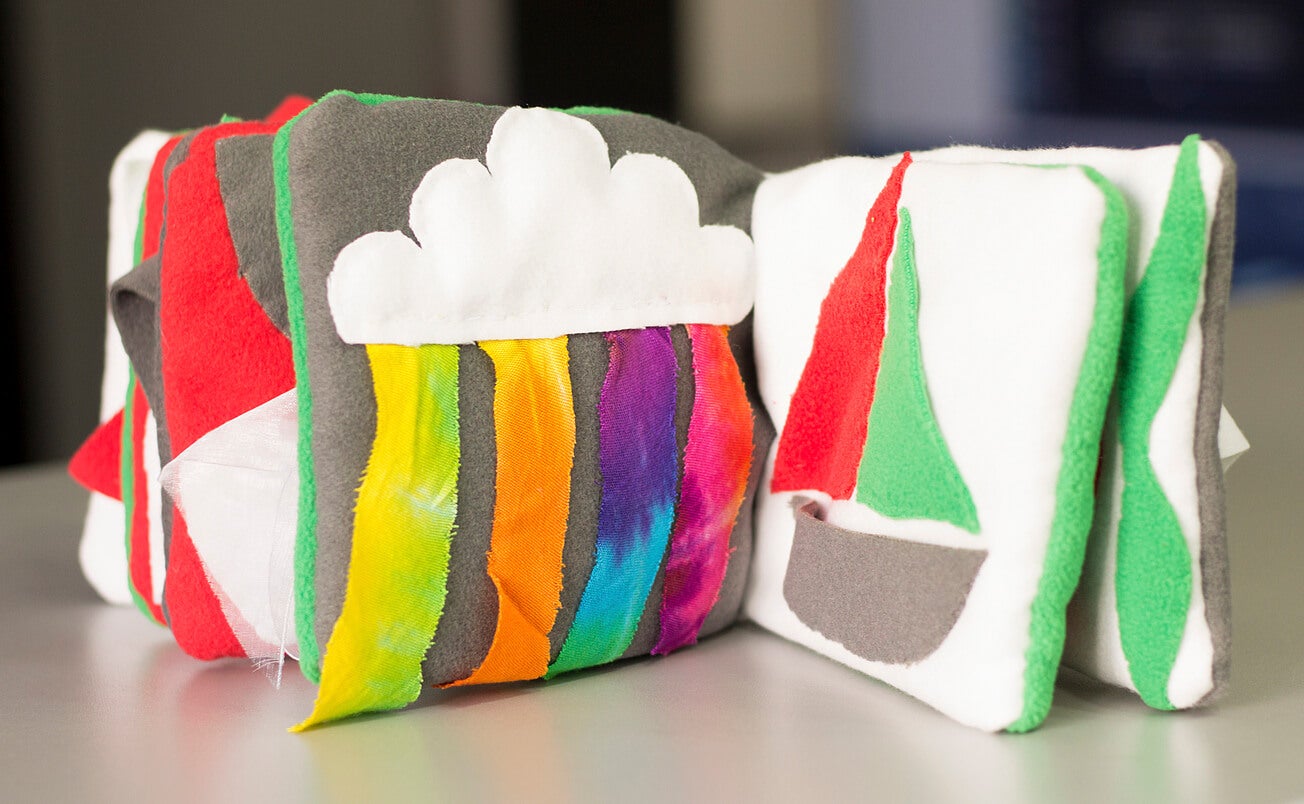 The article has been checked for accuracy (content includes links to reputable media sites, academic research institutions, and occasionally medical studies). All content on our website has been reviewed, however, if you believe our content is inaccurate, out of date or otherwise questionable, you may contact us to make the necessary corrections.
4 minutes
A "quiet book" is a toy that your child can use since he is a baby. Just make sure you start doing it early, as it takes a lot of effort and dedication.
Some toys are essential for the development of children. After we tell you how a sensory book can help your child, you'll want to jump straight to the instructions for making one at home.
Sensory books are known by a lot of names; from teaching books, activity books Y felt books, even English terms like quiet books or soft books. Likewise, they are linked to several benefits.
Exists scientific evidence that children who are deprived of sensory stimulation are often developmentally delayed. Similarly, it is proven that babies who receive early stimulation tend to have better growth and better organized central nervous systems.
What are the characteristics of a sensory book?
A sensory book is a toy, but not just any. It is usually aimed at babies and children between 6 months and 3 years of age.
However, if its content is adapted, it could even be used by a child up to 10 years old. This, thanks to one of its most outstanding features: customization.
When it comes to a quiet book, The sky is the limit. You can choose the size, content and materials. Although in the latter there are some that are considered typical of this toy, such as fabric and felt.
Similarly, the perception has spread that these books favor fine motor skills, concentration, and even the love of books. In addition to being a perfect gift from mom to baby or child, what further strengthens this link.
---
---
What materials do you need?
As we have mentioned, the materials that you are going to use they will depend on how you want to make the book. However, there are some that are common to find. We show them below:
Cloth.
Felt.
Interlining.
EVA foam or foamy.
Binding materials: velcro, rings, glue.
Sewing tools: sewing machine, needle, scissors.
Sewing utensils: threads, ribbons, trapillo, buttons, zippers.
Step by step to make a sensory book
Taking into consideration the age of your child, the book will be more about sensations (babies) or activities (children). However, whatever the case may be, you need to think of creative ways to catch their attention.
And this is one of the most difficult parts, because before you start cutting, sewing or gluing, you need to have an outline of the content of each page. Once you have it, get to work!
Step 1
Set what the size of the book will be. When you have decided, mark it on the material you are going to use for the pages, either felt or EVA foam, and proceed to cut. Of course, make sure that they are all the same size!
Consider that such a large book is not necessary for babies. But for older kids, since it's all about having games on every single page, do consider a slightly larger size.
Step 2
Do you remember that we talked about the designs? Well, this is the time to make them come true. Take every page of the book and create the stimulus or activity you thought of.
To do this, you can make use of buttons, ribbons, scraps of fabric, zippers, foamy and else. The options are endless!
Step 3
Finally, there is the binding, which also offers different options. If you know your child, you can choose the one that you think will be more convenient for him to hold the book or extend its useful life (the interlinings are for this).
The most used options include the rings, with which three holes are usually made in the margins of the pages. With this, you will be done!
---
---
A sensory book, thousands of possibilities
You may enjoy the whole process of creating this very important toy for your child's development. However, we are not going to lie to you, the hardest part is usually coming up with ideas for the book.
One of the most popular consists of a book of textures (smooth, rough, soft, hard…). Others, on the other hand, create pages with different activities: puzzles, fitting pieces, matching shapes, colors, letters and numbers. What are you waiting for to give your child the best gift?
You might be interested…