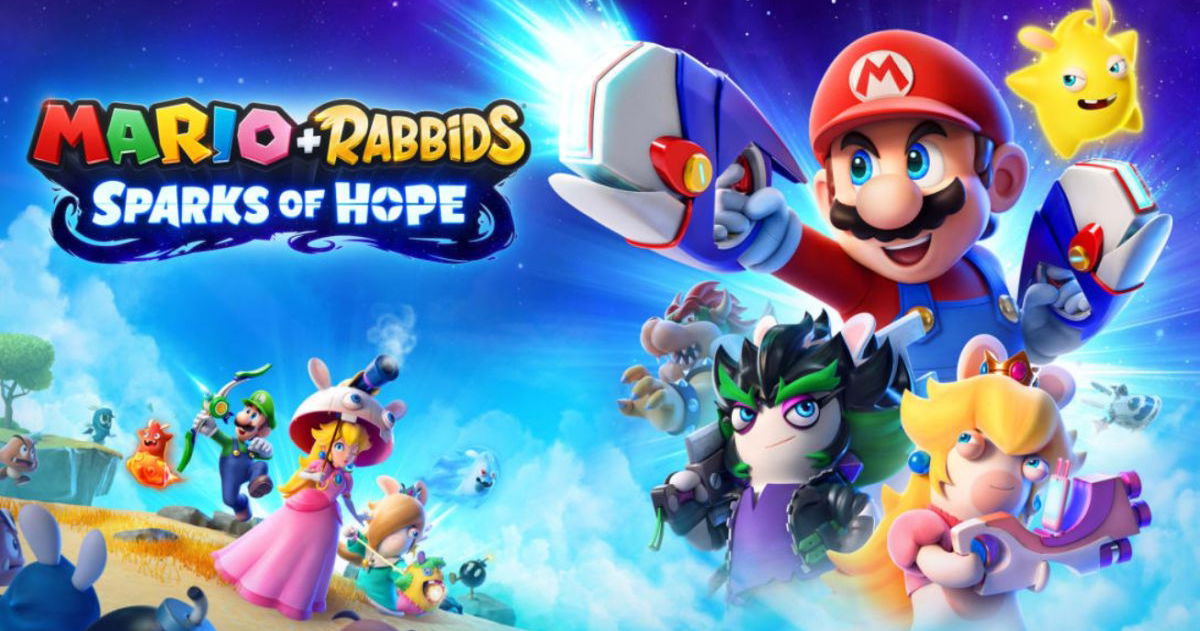 The crossover between Ubisoft and Nintendo could come later than we expect.
Both fans of the most famous jumping plumber in the world and those of the friendly and chaotic Rabbids were surely delighted to see the announcement Mario + Rabbids: Sparks of Hope in the past E3 of 2021. Initially this sequel to the original Mario + Rabbids It was going to reach Nintendo Switch throughout this 2022, no specific date, but it is possible that we will have to wait even longer to enjoy the new adventures in the mushroom kingdom due to a possible delay.
Ubisoft Milan may need more time to polish the game
The source of this news arises from a video by NateTheHate, a leaker from Nintendo than in his latest video published on YouTube, where he talks about the predictions of different games that will or could arrive on Nintendo Switch throughout this 2022. In this video Nate affirms that according to his sources, the developer of the title, Ubisoft Milan, need more time to be able to polish the game and make sure that the product that reaches the user is the best possible. This is why the release of Mario + Rabbits: Sparks of Hope would be delayed until the first half of 2023, instead of arriving this year. Of course, we still can't know for sure if this delay is true or not until Ubisoft or Nintendo rule on it, which could take time.
It is possible that some of the titles that plan to arrive on Nintendo Switch throughout 2022 also suffer some delay. The COVID pandemic has seriously affected video game development and there are many titles planned for this 2022, such as Splatoon 3, Bayonetta 3 or Triangle Strategy. Still, fans of Nintendo's hybrid console They have plenty of reasons to be happy. Pokémon Legends Arceus He recently posted a 13-minute video explaining all the mechanics of the game. Don't forget the new trailer for Kirby and the Forgotten Land, which came with the release date included.
The first Nintendo Direct of 2022 aims to be held very soon
Related topics: Ubisoft
Subscribe to Disney+ for only €8.99! to subscribe
3 months of Amazon Audible FREE! Access over 90,000 original audiobooks and podcasts get them here