Father's Day is approaching and, with it, the time to choose a gift that is up to the celebration and, of course, the dads. Thus, how could it be otherwise, one of the classics with which we always succeed is with a perfumeso we wanted to collect some of the ones that we have liked the most in recent months and with which we will be right for sure.
Eleven have been the ones we have chosen that not only love them, but also us, because we also deserve one of those aromas that conquer us.
We start with a real perfume delight: Dior Sauvage Elixir (99.95 euros). A creation by François Demachy that has completely conquered us and that the boys will surely love. Among the notes we find:
Departure: grapefruit, cinnamon, nutmeg, cardamom
Heart: lavender
Base: Amber, Licorice, Vetiver, Patchouli, Sandalwood
The best thing is that, in addition, the Maison has launched these days with the same aroma from a moisturizing lotion for face and beard (60 euros), through a balm after shave (56 euros), shaving gel (49 euros), as well as a shower gel (49 euros) with new, more sustainable formulas.
We continue with Kenzo Homme Eau de Parfum (36.95 euros), the latest bet of the brand that is a woody fragrance signed by Christian Matthieu that has been inspired by the subtle contrast between refreshing iodized notes and sensual woods. Thus, we find a marine accord with hints of Nutmeg, a heart of Pine and Cedar and a base of Sandalwood and Cista Labdanum.
Kenzo Homme Eau de Parfum 60 ml.
Another novelty in the world of perfumery that we have loved is the new Original Wood by Dsquared2 (68.99 euros), yes, it is an intense but intoxicating perfume that, as the brand tells us, evokes the elements of nature with notes of violet leaves and fresh touches combined with other spicy Guatemalan cardamom, to pass to a heart of cedar wood, white fir and Haitian vetiver and finish with a very suggestive background of musk, Indonesian patchouli and vegetable amber.
We continue with another recommendation that has reached the market this last season, such as the Valentino Uomo Born In Roma Coral Fantasy (66.50 euros) which has been created by Nicolas Beaulieu and Jean-Christophe Herault and where we find:
Top notes: red apple, cardamom and bergamot from Calabria
Heart notes: bourbon geranium, lavender and clary sage
Background notes: tobacco leaves, patchouli and vetiver from Haiti.
Eau De Toilette Born in Rome Uomo Coral Fantasy Valentino 100ml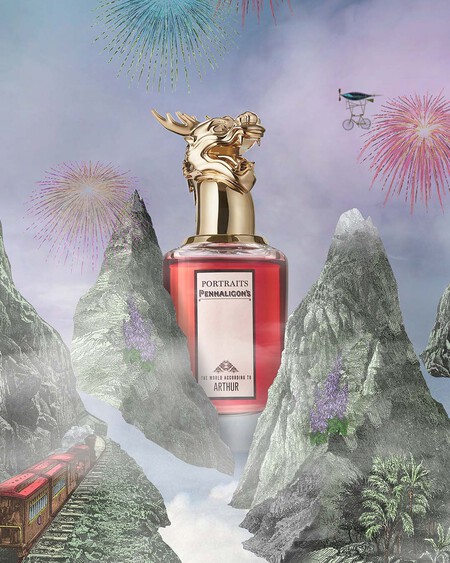 From the most luxurious perfumery, more niche, we couldn't stop talking about the new Penhaligon's called The World According to Arthur, with which the brand tells us a story… "His only ambition, even if he tried to hide it, was to go beyond, to the other side, and find out what was hidden behind the doors of the Big Wall. Arthur, a gentle warrior in a garden perfumed with wisdom".
It is a woody oriental perfume that intensifies all facets of incense using three complementary olfactory territories: fresh, resinous and leather. Its price is 235 euros.
Eau de Parfum Portraits The World According to Arthur 75 ml Penhaligon's
And if we talk about exclusivity, the new signing of JUS Parfums called Noiressence which is a creation of Alexandra Carlin, inspired by the work of the French artist Pierre Soulage and, therefore, we define it as a succession of abstract impacts and contrasts: A "Eau de Leather" unclassifiable, which does not fall into any of the established perfume categories and which contains black pepper essence, orange flower absolute, bitter orange accord, Iris powder, ink accord and velvety leather. Its price is between 50 and 230 euros. according to size.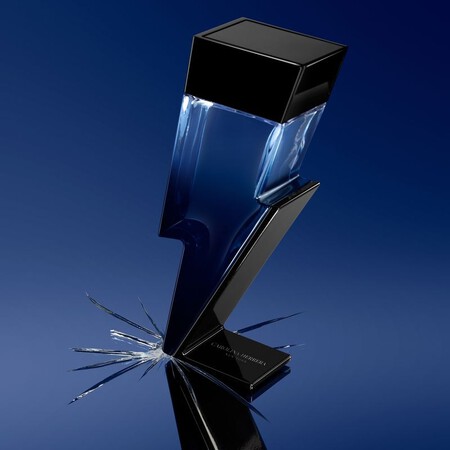 Another recent release is Bad Boy Cobalt Parfum Electrique by Carolina Herrera (104 euros) that define it as "A fusion of mineral sensuality and wild freshness, this energizing and complex fragrance shows us Bad Boy at his most elegant, inspired to be himself and confident that anything is possible with his trusted friends."
Top: Pink Pepper and Lavender
Heart: Geranium and Black Plum.
Background: Truffle, Vetiver and Cedar Wood accord
couldn't either Narciso Rodriguez For Him Bleu Noir Parfum (49.95 euros) which is a mysterious and daring fragrance that differs from the previous ones due to the greater dose of elegance that the iris and chamois bring to the table.
Departure: Bergamot, Mandarin Orange, Cypress, Cardamom
Heart: iris, chamois, musk
Base: Leather, Tonka, Vetiver, Sandalwood, Blue Cedar, Fougère Accord
Narciso Rodriguez For Him Bleu Noir Parfum 501 ml
And we end with the new Armani release for 2022 that has decided to give the mythical Acqua di Giò which now becomes a perfect perfume (68.25 euros) which, in addition, is friendly to the environment and is made up of ingredients of responsible origin.
This new version provides a strong oceanic freshness with notes of natural green mandarin, aromatic essences and woody-mineral background notes. Another one that we loved and that the boys will love.
Eau de Parfum Acqua Di Gio Homme Refillable 75 ml Giorgio Armani
Other interesting offers
Note: Some of the links posted here are affiliate links. Despite this, none of the items mentioned have been proposed by either the brands or the stores, their introduction being a unique decision of the editorial team.
Photos | @davidbeckham and provided by the brands