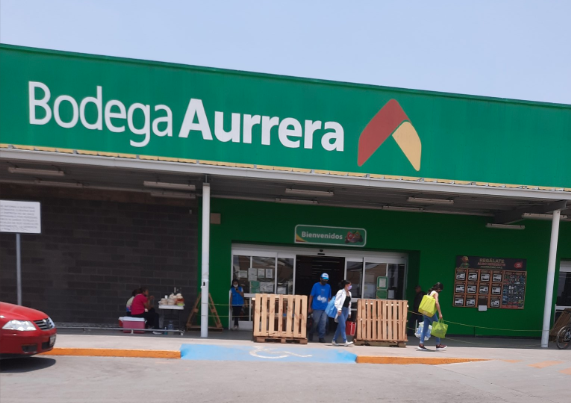 User seeks to buy Galaxy in Coppel and prices exceed Aurrera's offer.
In Hot Sale, Coppel has a great area of ​​opportunity: improve its promotions and not exceed the market offer.

consumer switches to retailer and shows the importance of promotions to conquer the market.
During peak seasons eCommerce, Hot Sale complaints are a common denominator in social networks from products that do not arrive well, unfulfilled expectations to lack of offers and deception by stores that are registered for the great annual event. In that context, When looking for a phone to buy, a user compared the promotions of Coppel and Aurrera and was surprised that the model he wanted rose in price by more than 3 thousand pesos.
The Hot Sale is a commercial initiative that year after year increases its consumers and sales due to the great penetration of eCommerce in the country. The event held from May 23 to June 1 is organized by the Mexican Association of Online Sales (AMVO) and to measure its impact, the last edition registered 567 million visitors to online sites.
According to information from the "Hot Sale 2021 Results Report", 4 out of 10 Mexican Internet users bought products during HOT SALE 2021which represents 11.6 million Mexicans and the interest in the date lies in the promotions and discounts that are observed in the main mass communication channels such as social networks and television.
Its great growth is due to the adoption of eCommerce, which increased with the Covid-19 pandemic. According to the "Forecast of Electronic Commerce in Latin America in 2021" made by eMarketerthe Latin American region was the fastest growing in the world for online commerce, registered a development of 63.3 percent in 2020, and Mexico ranked fourth in growth in the sector worldwide.
User evidences lack of Galaxy promotion in Coppel and leaves with Aurrera in the middle of Hot Sale
Through Twitter, a user stated that Coppel does not have competitive promotions, since Aurrera's offer exceeds it by more than three thousand pesos.
"Precisely because of Hot Sale, look for a Samsung A53 cell phone and in Coppel in cash it is more than 11 thousand pesos, I bought it in Aurrera on its website for 7 thousand 520 pesos. In cash ", pointed out a user in Twitter.
You are absolutely right precisely because of HOT SALE I looked for a samsung A53 cell phone and in cash coppel it is more than 11 thousand pesos, I bought it in Aurera on their website for $7250… In cash pic.twitter.com/C6JMrNwebt

— Ernie (@Teonagi147) May 28, 2022
Technology: screens and cell phones is one of the most sought after and purchased market segments; however, a user revealed that Coppel does not have competitive offers on the high date of eCommerceand. Therefore, he chose to go to Aurrera.
This exposes the worst thing that can happen to a customer: realizing that there is a better offer. By giving an unsatisfactory shopping experience or offer, customers are dissatisfied and give poor recommendations, which can lead to a chain reaction with more customers.
However, dissatisfaction is an area of ​​opportunity for brands, since they can identify errors in the product, price, customer service, advertising, marketing strategies, etc. marketingbrand innovation or in this case lack of unattractive promotions.
Read more: