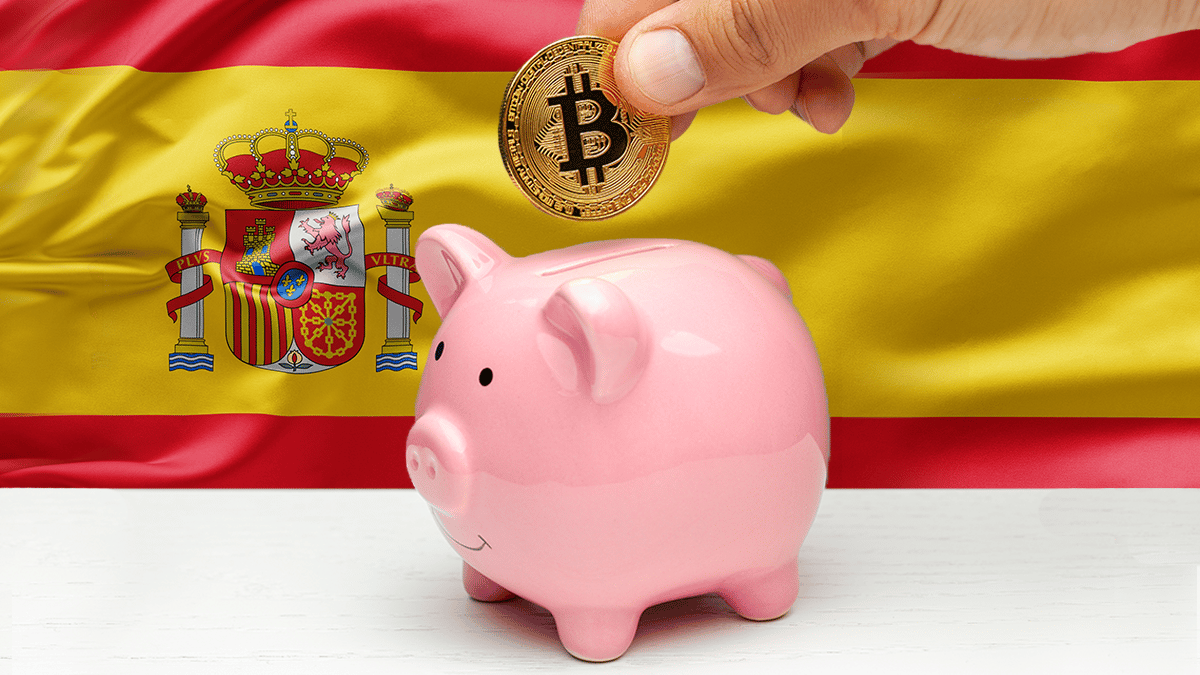 This article contains referral links. Know more.
In Spain, as well as in Latin America, it is important to retain value and doing it together can bring greater benefits than doing it individually. The Bit2Me cryptocurrency exchange was based on this to launch its new corporate savings service, in bitcoin (BTC) and ethers (ETH), for employees who work in companies anywhere in the world.
Is about a corporate cryptocurrency savings program for employee compensation that Bit2Me developed together with the ATH21 law firm, specialized in crypto assets and blockchain-based applications.
The program is already at the service of ATH21 employees, however, all the necessary support for its implementation can be adopted by any company.
"Not only from Spain, but also from Latin Americaand even from anywhere in the world," Abel Peña, institutional director of Bit2Me, told CriptoNoticias.
The Spanish cryptocurrency exchange is in charge of buying, selling and exchange bitcoin, ether or other cryptocurrencies for fiat currency, as well as the custody of crypto assets. While the legal and fiscal aspect would remain in the hands of ATH21.
How does a cryptocurrency fund for employee compensation work?
To create the remuneration program with cryptocurrencies, companies allocate a percentage of their net profit to be deposited in the fund's portfolio. In the case of ATH21, the utility will be 10%.
With that profit quarterly, the law firm will make purchases in BTC and ETH, which will be deposited in the fund. And in a period of four years the total amount will be liquidated, and then the savings will be distributed among all the employees.
The funds will be distributed equally among the employees, based on how long they have been with the company. So, in the end, this must be understood as an investment that a company is making, which is also buying cryptocurrencies in a bear market, when the buying opportunities are very good.

Abel Peña, institutional director of Bit2Me.
Why is a corporate savings fund in cryptocurrencies important?
For Cristina Carrascosa, CEO of ATH21, currently it is key to retain talent in an increasingly competitive market, according to a press release distributed by the Bit2Me team.
"We have designed this instrument because stock options or phantom share plans generate too much uncertainty and we want our teams to participate in the direct benefit of the company without assuming costs or risks," added Carrascosa.
The CEO of ATH21 pointed out that they have already received requests from companies that are interested in implement the savings program with bitcoin and ethers for the loyalty of its corporate talent.
For his part, Abel Peña said that in the world of cryptocurrencies there are currently many ideas that can be exported to sectors and companies that do not necessarily have to be from the crypto world.
"So the role we play at Bit2Me with this cryptocurrency fund for employee compensation is to provide peace of mind and security when doing any practice within the ecosystem," said Abel Peña.