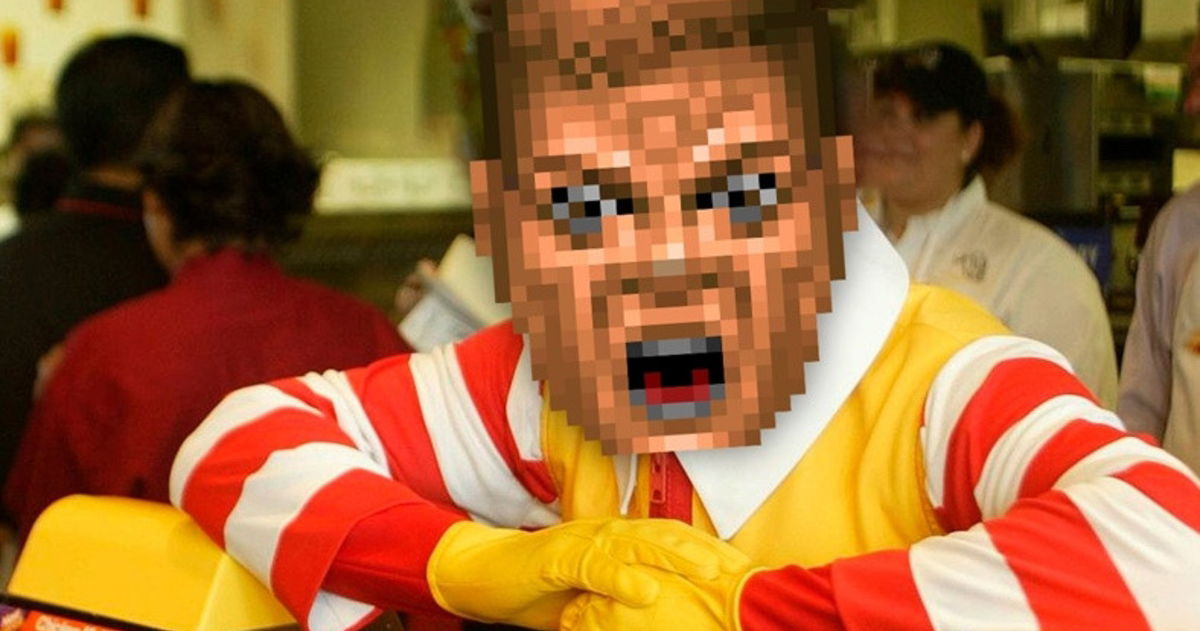 Share
What won't Doom be able to run?
We know it's already an internet meme Doom can even run in a toaster. But the truth is that it continues to amaze the way in which its fans can run this incredible and classic video game from 1993 on almost any object. In this case, it is a small sales kiosk of McDonald's, the famous fast food chain
The user of Twitter jt shared a photograph on his social networks which showed a McDonald's kiosk running this first person shooter video game along with a comment asking who was responsible. Perhaps unsurprisingly, the tweet quickly attracted thousands of likes and retweets and even caught the attention of the person who controlled the official Twitter account for this video game, who simply replied to jt's question with the words "a genius":
yo who tf installed doom on the mcdonalds kiosk 😭 pic.twitter.com/HzxlnjmlRm

— jt 💊 (@yosupjt) June 30, 2022
Doom has been successfully installed on countless things over the years, from pocket calculators to refrigerators, and it's no surprise that it can also run on a McDonald's kiosk. Nevertheless, what's impressive is that someone was able to install it without getting caught, particularly as the kiosk in question appears to be smack dab in the middle of the store and within line of sight of the counter. How do you think he could have escaped the police vigil?
It is worth mentioning that 1993's Doom paved the way for first-person shooter video games for the general public. and his influence is still felt today in online multiplayer titles and pseudo-3D graphics and helped popularize various types of games, including the mighty Deathmatch. Perhaps most impressively, despite its cutting-edge nature, Doom was actually very easy to execute.
1993's Doom Is Still Relevant Nearly 30 Years Later
The official Doom account was also not the only one to comment on the tweet.. Many joked that the culprit probably just did it because of the long wait, while others played up the McDonald's connection with comments like "I love it" and "McDoom." At the time of this writing, jt hasn't revealed where the photo was taken, though he was quick to confirm it wasn't them, joking that they would have programmed better menu items if they were.
The original system requirements called for a processor running at a minimum of 16 MHz and at least 4 MB of RAM. Even by 1993 standards, this was considered pretty reasonable, with 16 MHz on the low end of CPU averages and 4 MB of RAM somewhere in the middle. As technology has improved over the last three decades, so has the ease with which Doom can be run, and now it can even be played at a fast food kiosk.
The McDonald's kiosk joins a long list of other Doom playable items, which now includes everything from a computer's BIOS to digital cameras. Earlier this month, someone even found a way to play Doom on a lego block. With more and more unlikely items outfitted with computer parts, one can only wonder what the iconic FPS game will be playable on next.
Related topics: Multi platform
Share
Follow Alpha Beta Play and find out about all the news in video games and anime Follow us on Google News