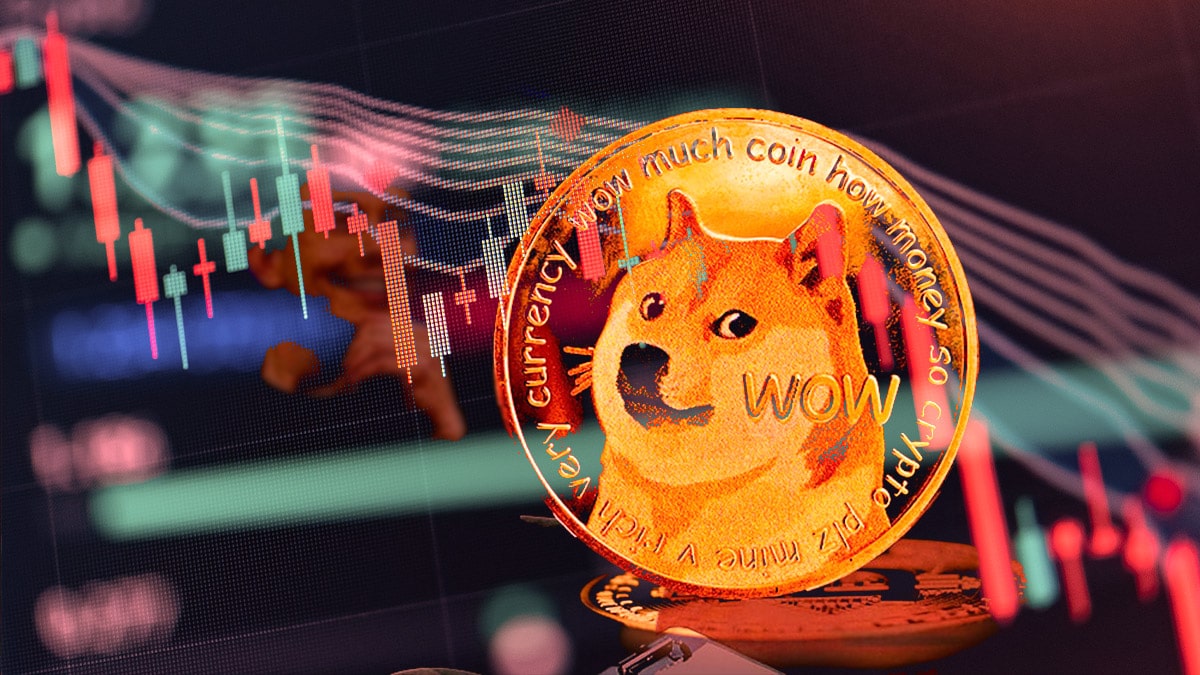 The price of the cryptocurrency dogecoin (DOGE) fell 93% from its all-time high 14 months ago. The depreciation has caused it to lose almost all the growth it had had, driven by the massive sales of those who had bought it.
The all-time high that the cryptocurrency reached was in May 2021 for 70 cents on the dollar. Its investors expected it to trade at USD 1 and even much more due to the rally reached that year. But far from that, since then, the price of dogecoin has entered a free fall until it now touches USD 0.05, according to TradingView.
at its best, dogecoin achieved an extreme rise of almost 1,100% in just one month until reaching its historical maximum. Analysts estimate that much of its growth was the product of public support from billionaire businessman Elon Musk, who has 98 million followers on Twitter.
Advertising
Likewise, the purchase of the cryptocurrency has been motivated by different enthusiasts on Reddit and Twitter who encouraged its adoption and price increase. In this way, at that time a wave of comments broke out on social networks with dogecoin memes that led to the fame of his name and iconic dog in a short time.
Even a song released in early 2021 became something of an anthem for their community, garnering over 2 million views. This said that the only cryptocurrency to invest in was Dogecoin and it should never be sold.
The song, as well as the shared memes, promoted the accumulation of more and hold (store long term). Of course, this action would cause its price to rise if people just bought it and didn't sell it, something that didn't end up happening.
Elon Musk faces a $258 billion lawsuit for inflating the price of dogecoin
In such a scenario, celebrities like Elon Musk showed their bullish conviction for the future of dogecoin, which was born in 2013 as a joke as a memecoin with the image of a dog. However, since its peak, the performance of its market has only gone from bad to worse, following a confluence of factors.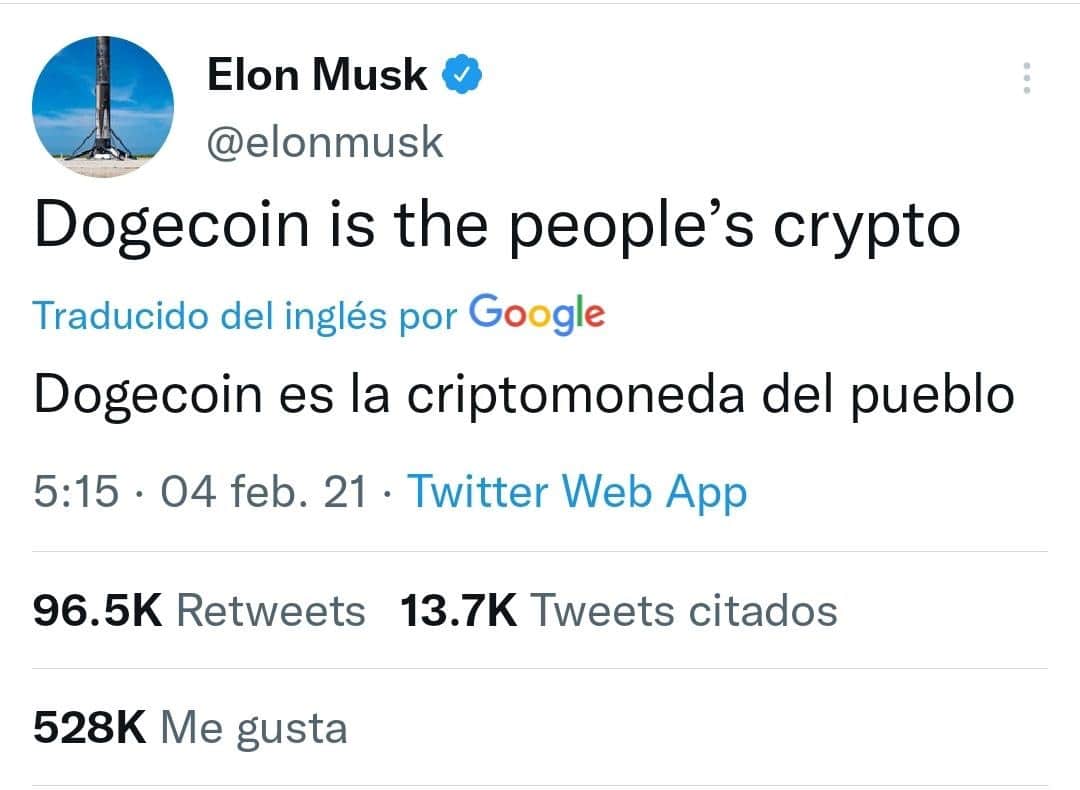 Currently Elon Musk and his companies, Tesla and SpaceX, have been facing a lawsuit since this week for allegedly inflating the price of dogecoin. According to Bloomberg, the United States citizen who accuses them calls them of forming an illegal extortion organization that promoted the alleged pyramid scheme of dogecoin.
Dogecoin led to the growth of more memecoins that plummeted
It is estimated that at some point the momentum of the rise of dogecoin in social networks stopped having so much force, causing investors to proceed to sell their funds. That, added to the macroeconomic context that led to the general fall of the markets, including bitcoin, caused the cryptomeme to currently be worth only a few tenths of a dollar.
The same has happened with other related cryptomemes, such as the shiba inu (SHIB), which also has the face of a dog. This became more popular after the rise of dogecoin when Elon Musk's comments about the coin began to impact its price. Their raises were very high, although they never stopped being worth pennies on the dollar and then began to depreciate.
Various specialists, such as Jess_BTC, point out that the bitcoin bull market encourages the growth of many altcoins. But, because they come from projects that have no foundation to continue growing, their prices drop as soon as BTC enters a bear market.
In this way, they argue that these cryptocurrencies end up disappearing over time. In each cycle of BTC, there are more altcoins than the previous one and also more are leaving, it indicates. Instead, bitcoin has historically managed to overcome all of its bear markets since its inception in 2009.
"Almost no altcoin survives a full cycle. Almost all of them will die. Many others will come. But the only one that has not moved or died, nor will it, is bitcoin, "concludes Jess_BTC. This is the prevailing thought among enthusiasts of the most valuable cryptocurrency, which is why some keep halving it in the current bear market.