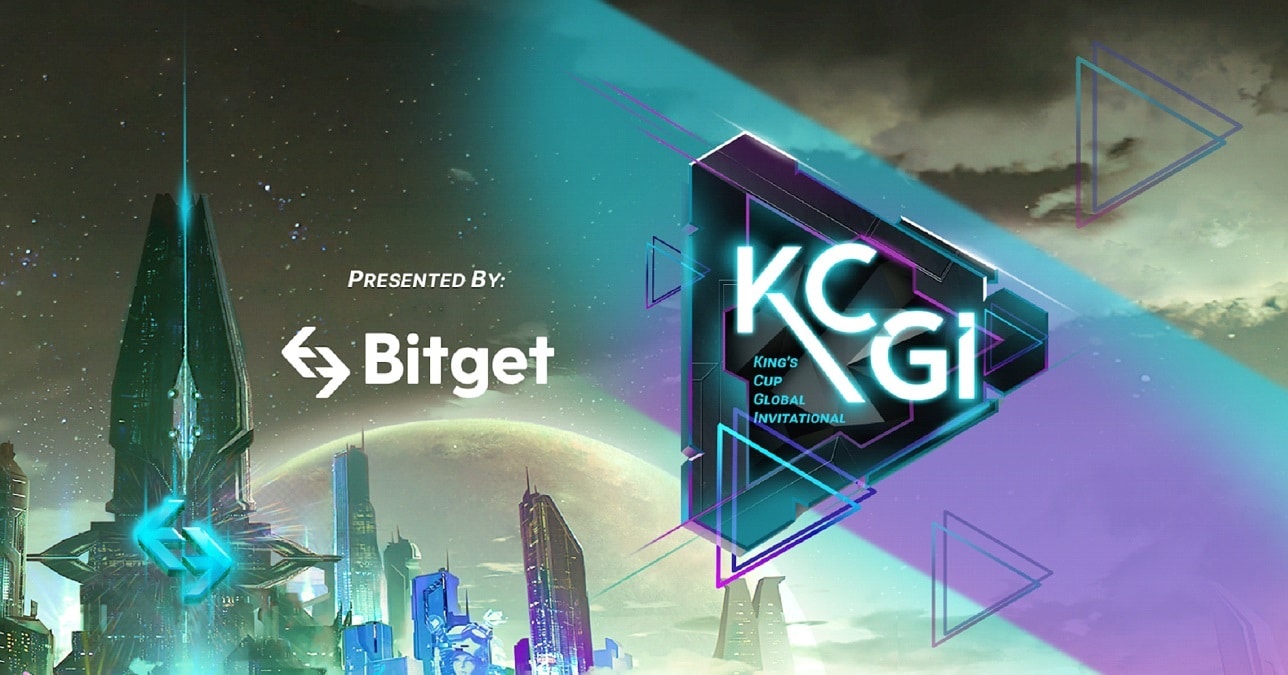 Key facts:
Bitget extended the KCGI registration deadline by four more days, until May 24.

More than 3,000 users have signed up for this year's KCGI trading competition.
World-leading cryptocurrency exchange Bitget announced that its biannual trading competition, the King's Cup Global Invitational (KCGI), has officially begun. Due to the overwhelming response since its launch, the registration deadline has been extended. While the competition itself will start on May 20 at 10 AM (UTC +8), participants can continue to register until May 24, 10 AM (UTC +8). KCGI 2022 will officially conclude on June 10 at 10 AM (UTC+8).
When registration for KCGI 2022 officially opened on May 9, a record of 500 registered was reached, which represents a positive response to the long-awaited return of the trading competition for the Bitget community. As more details of the competition became known, such as the doubling of the prize fund and the variety of prizes available, the number of users continued to increase.
KCGI 2022: The Bitget Trading Competition Everyone Was Waiting For
To date, over 3,000 people have signed up, which is a 500% increase since launch day. Given the overwhelming response from the community, the registration deadline was extended four days, until May 24. Users who have at least 300 USDT in their futures account at the time of application will be eligible to participate in this year's KCGI.
During the initial debut of the 2021 KCGI, more than 10,000 users participated. The response from the community was mostly positive, as more than 88% of users indicated that they would participate in the next edition of the KCGIand more than 79% of users stated that they would share this initiative with other traders.
Trading skills have proven to be innovative and interactive ways to build and expand existing communities in the cryptocurrency space. By offering a different opportunity and environment for users to participate, along with the chance to earn fruitful returns, it also reiterates the flexibility and endless possibilities available to traders in this sector.
«Leveraging the growing influence of trading competitions, as well as the success of the KCGI, we will continue our efforts to introduce more rewarding and engaging initiatives for our users to participate in. And, more importantly, we hope to offer our users more options when it comes to diversifying their investment portfolio."

Sandra Lou, CEO of Bitget.
Sandra added: "We are very pleased to see the overwhelming response from users during the initial round of registration. With this unprecedented move to extend the deadline, we want to see how the competition unfolds. Let the games begin!
About Bitget
Created in 2018, Bitget is one of the world's leading cryptocurrency exchanges. Currently, the exchange provides its services to more than two million users in about 50 countries. Bitget accelerated its mission to advance decentralized finance in 2021 with a workforce of 500 people in more than 20 countries.
Since the official launch of Bitget on the crypto derivatives market in June 2019, the platform has become one of the largest cryptocurrency and derivatives copy trading exchanges. It is ranked in the top five globally by CoinMarketCap and CoinGecko for derivatives trading by volume. Bitget's flagship product, One-Click Copy Trade, attracted over 20,000 copytraders.
Adhering closely to its "Better Trading, Better Life" philosophy, Bitget is committed to providing complete and secure trading solutions to users around the world, with the aim of being the portal that transcends Web2 and Web3 and connects CeFi and DeFi.
In September 2021, Bitget announced its sponsorship of Juventus, the famous soccer team, as its first manga partner and the official crypto partner of the PGL Major soon after. Partnerships with leading eSports organization Team Spirit and Turkey's oldest football club Galatasaray were also announced in early 2022.
For more information, visit the Bitget official site and their social networks: Telegram, Twitter Y LinkedIn.
---
Disclaimer: The content and links provided in this article are for informational purposes only. CriptoNoticias does not offer legal, financial or investment recommendations or advice, nor does it replace the due diligence of each interested party. CriptoNoticias does not endorse any investment offer or the like promoted here. click here for more information.