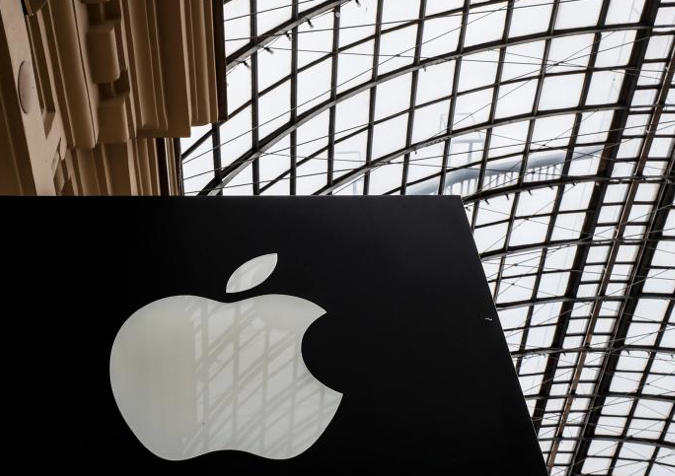 The report mentions that the iPhone maker continues to have employees come in two days a week.

According to Bloomberg, the three-day-per-week requirement was scheduled to go into effect Monday.

Apple workers threatened to quit over the back-to-office policy.
The return to the offices after the measures taken by companies due to the Covid-19 pandemic, seems to be further away every day for many brands. At the moment Apple said it is delaying its plan to require its workers to spend three days a week in the office due to a spike in coronavirus cases, according to a report.
Apple is one of the most important technology companies in the world, and according to data from Statista, in the last decade, it has quadrupled its number of employees.
According to the data provided in its tax report, in 2021 its workforce was made up of 154,000 full-time workers.
Apple and he returned to the offices
A recent report detailed that major tech company Apple is delaying its plan to require workers to spend three days a week in the office due to a spike in coronavirus cases.
The report also mentions that the iPhone maker continues to make employees come two days a week and will now require them to wear masks in common areas.
In the information released by Bloomberg, the requirement of three days per week was scheduled to enter into force this Monday, but before the change Apple did not give a new date.
This action by the company led by Tim Cook comes after several US media reported that Apple workers threatened to resign due to the return-to-office policy., which is stricter than other Big Tech companies.
"I don't give a fuck about working here again," an Apple employee remarked on the Blind corporate message board in March before the return deadline. to the company office, saying he planned to quit the day they did. he goes back to the office.
"I already know I won't be able to deal with the commute and sitting for 8 hours," the employee said.

Another Apple employee responded with a laughing emoji and wrote: "I'm going to do the same."

"Hell YES my man, let's do this!" chimed in a third employee. "F–k RTO".
Other Big Tech companies in America, including Meta and Google are allowing some employees to work remotely forever.
As well as other brands such as the Airbnb application that reported in recent days that it will become a 100 percent remote company, as confirmed by its CEO, Brian Chesky, in a Twitter thread published this past Thursday, April 28.
But companies like Alphabet invest millions so that their employees give up the home office and return to work at the offices. The technology company announced that said investment will be 9.5 billion dollars and it will be used to improve the current offices and for new data centers that the company has in different cities of the United States.
Now read:
Sheinbaum vs. Ebrard: how do you prepare your electoral marketing for 2024?
"Wow, wow… South Countess"; Real estate audacity to sell in Tacubaya
They record a mosquito "walk" in Bimbo product and thus claim the brand