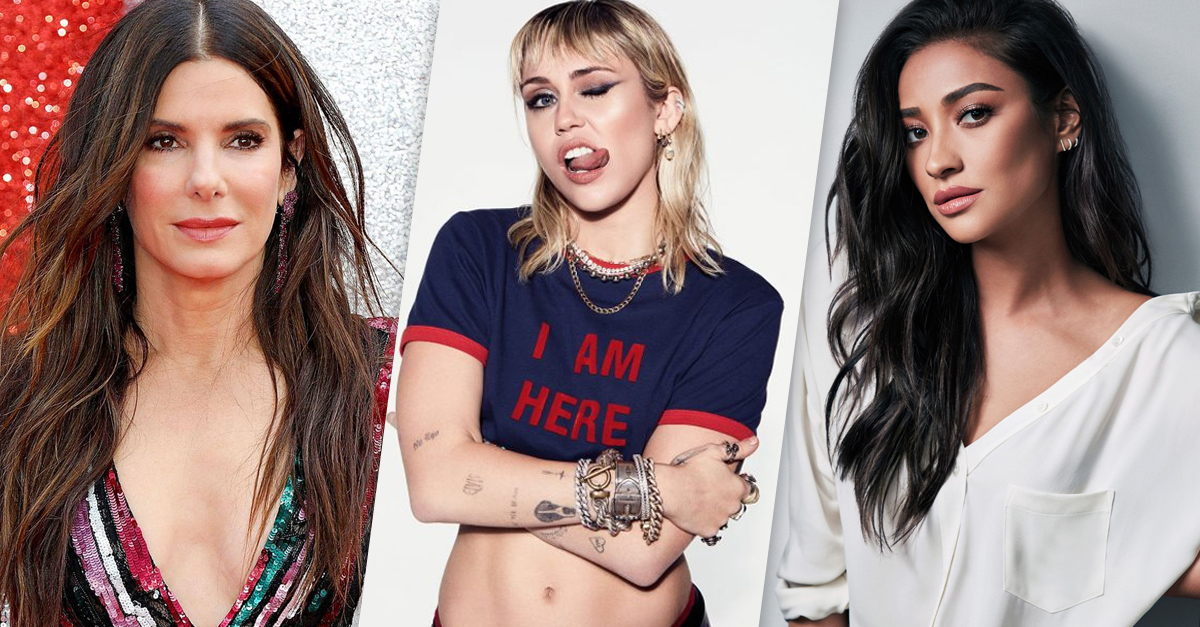 When we talk about celebrities, the first thing we imagine is people who are like unattainable stars, we might even think that they have never suffered bullying no insecurities and that all their lives have been popular.
However, they haven't always been unattainable and to prove it, here's a list of 20 celebs who didn't even know their names in school and became victims of bullying and harassment.
As a student, Jessica suffered bullying for writing with the left hand. She was bullied by one of her teachers to the extent that she was forced to write with her right hand.
Sandra was bullied because of the way she dressed. The actress assures that after returning from Europe, her clothes were ridiculous compared to her companions. That was pretty embarrassing!
The high school stage was not one of the best in the life of the Canadian actress, because she was not very comfortable with her physical appearance, so she wore colored contact lenses and dyed her hair to look "whiter". Her classmates frequently told her that she looked like the daughter of a nanny.
During her time in high school, Selena claims to have been a bit nerdy and that he only had one friend. In addition, she assures that if it had not been for her cousin, who was the captain of the cheerleading team, she would have suffered bullying. He also claims to have suffered intimidation during the recordings of the Disney Channel series Wizards of Waverly Place.
In her autobiography, Miley talks about the affliction she experienced in her childhood and assures that the bullying to which she was subjected went beyond the normal. In addition, she states that she was afraid of being physically attacked by the other girls, since she was always thin and short, while the other girls were big and strong.
In her quest to be accepted by the other boys in high school, Demi Lovato unfortunately started using drugs.
I saw it as a simple child's game and if everyone did it, why not me?
The word "school" can be synonymous with trauma for the protagonist of The Hunger Games, since she has said that her parents had to change her school on several occasions because her classmates bothered her a lot. They were so cruel that she remembered that on one occasion they asked her to deliver the invitations to a classmate's party and she was not invited.
Cameron remembers her adolescence as difficult and complicated, as she says she was bullied for being thin. Girls often picked fights with her, so she decided to drop out of school and start her career as a model and actress. We are sure you made the best decision!
Megan Fox says that she doesn't have the best memories of her time at school and says that being bullied in high school is difficult to deal with and makes you feel like it will never end.
For Taylor, the bullying It didn't just happen in high school, it's something you have to deal with in your daily life. A few years ago he began to receive comments from haters where they offended her so much that her self-esteem was at rock bottom.
Sharing a school with white boys, Berry was always harassed because of the color of her skin. She was the victim of jokes and nicknames like "Oreo", for being the daughter of a black man and a Caucasian woman.
Hendricks had to live his adolescence next to quite wild boys. On one occasion, she said that every time she bent down to take out the books she kept in her locker, her classmates would sit on top of her or spit on her.
Jennifer remembers herself as a completely nerdy, one of the most isolated girls in the group and who was never popular. In addition, he says that he never wore fashionable clothes.
Anna revealed in an interview that in the eyes of all her high school classmates, she was never pretty, which is why she was bullied for most of her adolescence.
Although it may not seem like it, Brittany was bullied her entire life as a student. She once mentioned that some girls at her school used to talk badly about her through a messaging program called AOL Instant Messenger..
Mischa was a pretty lonely teenager, hanging out with three boys and one girl, so she definitely wasn't the most popular.
Akerman was never the most popular girl in school and never had a boyfriend because she was considered a nerdy Y geeky. suffered so much bullying that she had to hide in the bathrooms to avoid being disturbed.
Charlize says that in her adolescence she was the most sappy and that she was the typical girl that boys did not like because she wore thick glasses.
The former student of Mad men and protagonist of the series Glow says she was a teenager nerdy who loved the theater, so in her last school year she was president of the Drama Club.
In an interview for the magazine rolling stone, Gaga talked about her time at school and said that she received ridicule for her physical appearance and her eccentric way of dressing. In addition, he mentioned that his university classmates created a group on Facebook called Stefani Germanotta, you will never be famous.