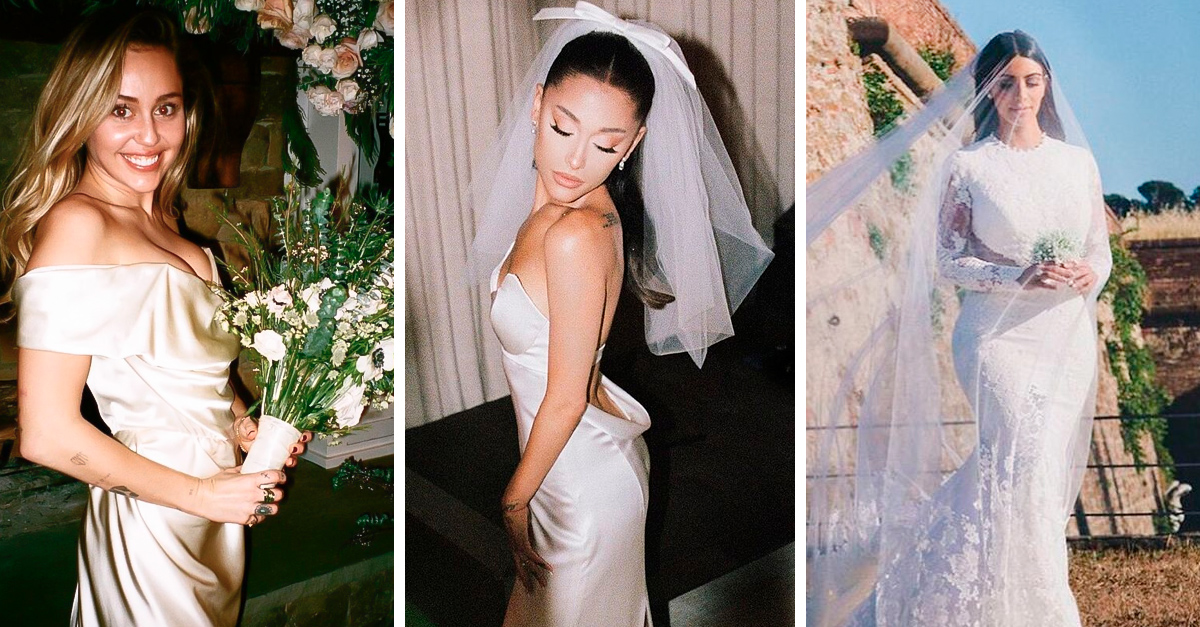 Although many believe that celebrities love fashion, glamor and also attract attention with their outfits on the red carpet, the reality is that not all of them aspire to the same thing and they only do it because they have a contract with different brands. These 14 celebrities made it clear during their weddings.
While some dresses were impressive with long trains and embroidered stones, others were quite simple and yet they all managed to look beautiful. Here we present seven celebrities who chose simple dresses and another seven that not so much.
They love luxury
1. Serena Williams
The tennis player wore an Alexander McQueen dress that cost her about 3.5 million dollars.
2. Priyanka Chopra
Priyanka wore two dresses for her wedding with Nick Jonas, but one of the most expensive was the Ralph Lauren that cost nearly two million dollars. The Hindu attire is estimated to have cost $24,000.
3.Kate Middleton
No one would expect a future princess to wear a cheap dress, which is why Kate Middleton's was designed by the house of Alexander McQueen and cost nearly $434,000.
4.Kim Kardashian
For her wedding with Kanye West, the socialite wore a Givenchy dress that cost just over $500,000.
5. Victoria Swarovski
The dress that the singer wore was full of crystals from the same brand as her last name and cost a million dollars.
6. Salma Hayek
Salma's dress was created by Balenciaga and cost about 613 thousand dollars
7. Amal Clooney
For her wedding to George Clooney, Lebanese Amal Alamuddin wore an Oscar de la Renta dress that cost her $380,000.
They prefer the simple but beautiful
1.Sophie Turner
For her civil wedding with Joe Jonas, Sophie wore a simple dress that cost her about $580.
2.Ariana Grande
The singer wore a Vera Wang dress that cost between 100,000 and 150,000 dollars and was really beautiful.
3. Kristen Bell
We still don't know what brand or designer the suit the actress wore, but it's clear it was pretty straightforward.
4. Miley Cyrus
The dress she wore to her wedding to Liam Hemsworth cost her just $8,600.
5. Emily Ratajkowski
She wore a Zara suit that cost her only $200.
6. Kelly Ripa
Her dress cost just $199.
7. Cindy Crawford
Her John Galliano-designed dress cost a modest $1,200.