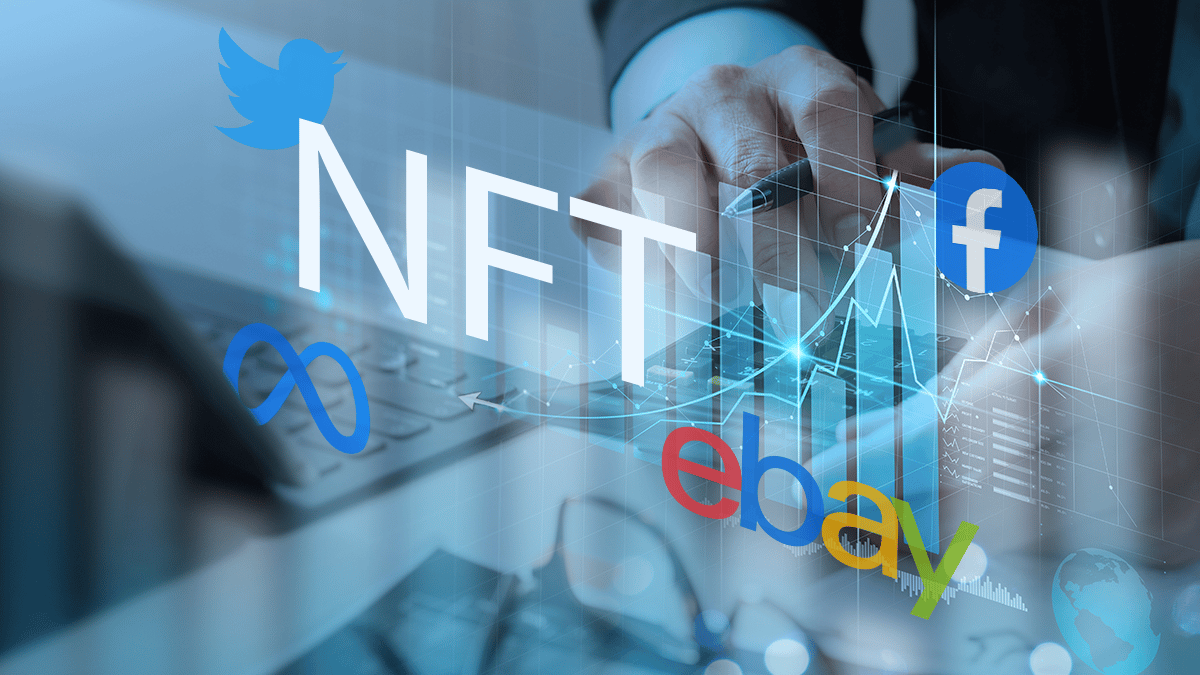 Key facts:
Big projects like CryptoPunks and Bored Ape Yacht Club have lost value.

Mark Zuckerberg revealed how he envisions the future of the planet.
Meta, formerly Facebook, has been testing non-fungible token (NFT) integration on Instagram since early May. But, since last January, Twitter allows the profile photos of its users to be NFT verified. While Ebay, the online auction house, recently announced the acquisition of the KnownOrigin NFT marketplace, after launching its first collectibles.
Now Target too has integrated various alternatives for digital content creators can earn money on Facebook and on their other social media platforms.
It is clear that the big tech companies are still focused on non-fungible tokens, even though this ecosystem is going through a bear market. The euphoria that surrounded NFTs last year has subsided and trading is falling.
As it stands now, the volume of buyers and sellers has dropped dramatically in the last month. Users are becoming more cautious and big projects, like CryptoPunks and Bored Ape Yacht Club have lost value.
Looking ahead, why are NFTs key for big tech companies?
The NFT market bearish today, but tech giants are focusing on tomorrow and that is precisely what cryptocurrencies and non-fungible tokens represent for many of these companies.
According to one publication From CNBC, Mark Zuckerberg, the CEO of Meta revealed how he is directing the company towards what he considers to be the future: a virtual world where people can buy and sell digital products.
Advertising
We're basically hoping to reach about a billion people in the metaverse doing hundreds of dollars of trade, each buying digital goods, digital content, different things to express themselves. We are talking about clothes for your avatar or different digital goods for your virtual home or things to decorate your virtual conference room, utilities to be able to be more productive in virtual and augmented reality and in the whole metaverse in general.

Mark Zuckerberg, CEO of Meta.
Based on what Zuckerberg says, it is understood that NFTs matter to Meta, Twitter, eBay and other big tech companies because they represent the next generation of content creation.
NFTs are unique content, it is digital scarcity that has its own signature and that guarantees a certain right of authorship. And, furthermore, they are the basis for shaping the metaverse.
There is no doubt that the world is becoming increasingly digitized, and in the midst of this unstoppable process, it is also clear that some of these aspects need to be tokenized.
The ecosystem itself, with its actors on board, has already been defining or giving importance to the aspects of life that must be tokenized.
As CriptoNoticias has reported, part of the Ethereum history can be tokenized and be sold as NFT. In addition, the best moments of the NBA have already been tokenized and there is a great trade in their environment.
In any case, the world is showing that NFTs are perhaps the first steps to climb into the future, and possibly become the capsule for the human genetic code to travel to a new cosmos.