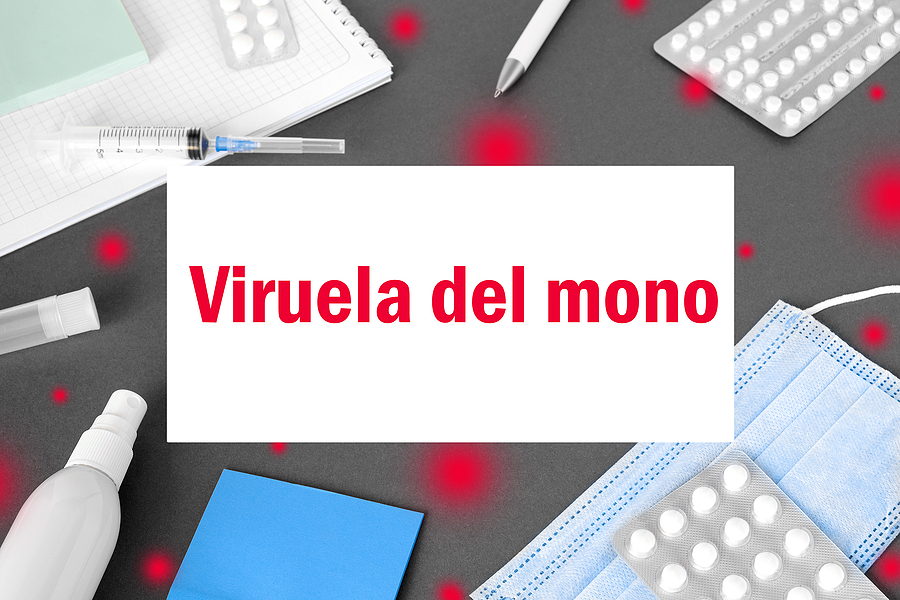 One of the main current difficulties is that monkeypox vaccines are scarce and only a few countries have doses available.
Although infections in children have been confirmed in recent days, it has not yet been identified with certainty how they became infected.
The new meeting will take place in the week of July 18 or earlier if necessary.
The director of the World Health Organization (WHO) announced today that he will reconvene the Emergency Committee to assess the severity of monkeypox. So far, more than 6,000 cases have been reported in 58 countries and the number is constantly increasing. Therefore, some specialists consider that it is time to consider the outbreak an international emergency.
Dr Tedros Adhanom Gebreyesus said he remains concerned about the magnitude and spread of the virus. Although the first meeting was held just a few weeks ago, the conclusion was that it was too hasty to declare an alert. Although now it is thought that the resolution could be different.
"Testing remains a challenge and it is very likely that there will be a significant number of cases that go undetected. Europe is the current epicenter of the outbreak, recording more than 80% of cases globally.
In the first meeting, held on June 25the Committee decided that the outbreak, which has also increased cases in African countries where the disease is endemic and in others where it had not previously been detected, was not yet a health emergency.
For now, the official announced that the Committee will meet the week of July 18 or sooner if necessary in case the rate of new monkeypox infections increases and creates a serious situation.
Vaccines are scarce
The WHO also said it is working with countries and manufacturers to coordinate delivery of the vaccines because they are currently in short supply. The UN agency does not recommend mass immunization against monkeypox. In the few places where biologics are available, they are being used to protect those who may be exposed, such as healthcare workers and laboratory personnel.
Additionally, it is working with civil society and the LGBTIQ+ community to break the stigma surrounding the virus and spread information.
"I want to especially commend those who are sharing videos online through social media channels talking about their symptoms and experiences with monkeypox. It is a positive way to end the stigma of a virus that can affect anyone."
Smallpox specialist Rosamund Lewis explained that Of the infected children, a third are under the age of ten and half are under the age of five. In this way, it is believed that the mode of transmission has been by exposure in his home, although it has not yet been confirmed.
The virus of monkey pox It is most often spread through direct contact with the rash or sores of someone who has the virus. It can also spread through contact with clothing, bedding, and other items used by a person with the disease, or through respiratory droplets that can be transmitted through prolonged face-to-face contact.
The risk of aerosol transmission is not yet fully understood. The WHO recommends that health workers caring for monkeypox patients wear a mask.
Symptoms usually begin seven to 14 days after exposure, but in some cases they may not appear for up to 21 days. The most common symptom is a rash or sores on the skin. Flu-like symptoms such as fever, swollen lymph nodes, headache, and tiredness may also occur. In some cases, monkeypox can cause severe illness.
COVID-19 cases continue to rise
Separately, the WHO reported that reported cases of COVID-19 in the world have increased by almost 30% in the last two weeks, driven by the BA.4 and BA.5 variants of omicron.
In addition, a new subvariant, called BA.2.75, has been detected in India, which experts are closely monitoring.
During the week of June 27 to July 3, 2022, more than 4.6 million new cases were reported. The number of new weekly deaths decreased by 12%, with more than 8,100 deaths documented.
Regionally, the number of new weekly cases increased in the Eastern Mediterranean (+29%), Southeast Asia (+20%), the European region (+15%) and the Western Pacific (+4%), while decreased in Africa (-33%) and America (-18%).