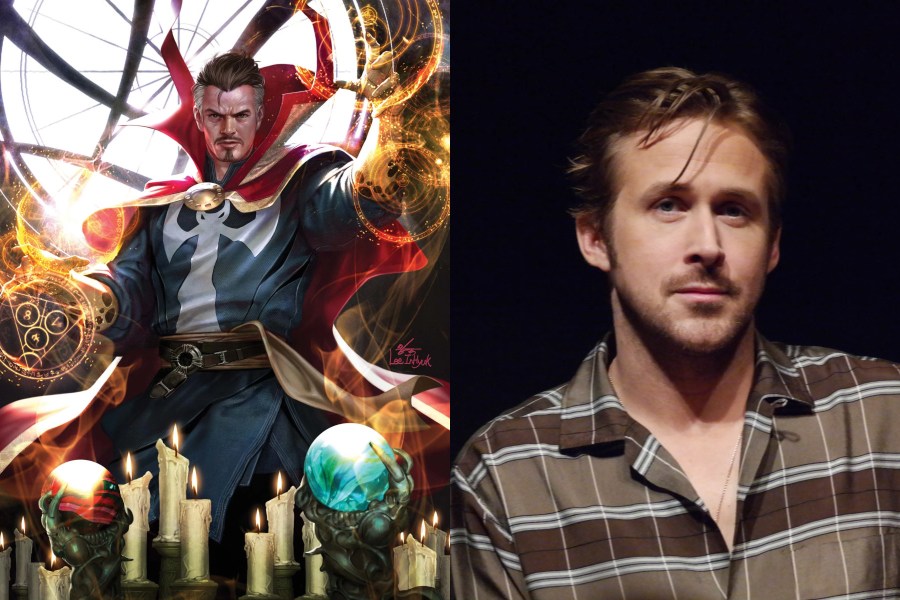 A designer has done a couple of concept arts featuring Ryan Gosling as Doctor Strange, a role he came close to playing
In 2016, the Marvel Cinematic Universe received a new member, Doctor Strange, a film starring Benedict Cumberbatch, although the protagonist of series like Sherlock competed with another renowned actor: Ryan Gosling.
Don't Miss: Did You Notice a Loki Easter Egg in the Doctor Strange 2 Trailer?
Although Cumberbatch had a remarkable performance as the Sorcerer Supreme, his choice was close to not being given by the producers of the tape, who also had in mind Ethan Hawke, Ewan McGregor, Matthew McConaughey, Jake Gyllenhaal, Colin Farrell, Joaquin Phoenix and Ryan Gosling.
Artist Court Chu visualized Doctor Strange's costume in concept art in which Ryan Gosling becomes the master of the mystic arts.
Chu shot two images with Gosling in the Sorcerer Supreme costume, contemplating the possibility that the actor had gotten the role.
"I worked probably a little less than a day on some version of Doctor Strange years ago, and back then they wanted Gosling", stated Chu on his blog, who, in addition to being a conceptual artist, was in charge of designing the storyboard for the production.
Both Ryan Gosling and Joaquin Phoenix were Marvel's strongest options to play Dr. Strange, a role that was left to Benedict Cumberbatch, who had initially rejected the role because of commitments made to the work. Hamlet.
Now Stephen Strange prepares for his next exploit.
After the events of Avengers: Endgame, Dr. Stephen Strange continues his investigation of the Time Stone.
But an old friend turned enemy puts a stop to his plans, causing Strange to unleash unspeakable evil..
Directed by Sam Raimi, Doctor Strange in the Multiverse of Madness will star Benedict Cumberbatch, Elizabeth Olsen, Benedict Wong, Xochitl Gómez, and Chiwetel Ejiofor.
Doctor Strange in the Multiverse of Madness will hit theaters on May 5, 2022.
It may interest you: Who is Supreme Doctor Strange?
Source: Court Chu
The Sorcerer Supreme is present in the Marvel Verse
Life and magic gave him a second chance… and he became the Sorcerer Supreme!
The master of the mystical arts revealed his origin in Strange Tales #115 in 1963, after his previous appearances shocked the minds of thousands of readers.
The cocky New York surgeon created by Stan Lee and Steve Ditko began a journey of discovery that is practically an analogy for the rise, development and mastery of the powers that made him Earth's foremost protector against magical and mystical threats.
SMASH and Marvel Comics Mexico brings you Marvel-Verse: Doctor Strange, with the best stories of the Master of the Mystic Arts in La Casa de las Ideas.

Also being read:
Everything you need to know about the arrival of Disney + Date, content and presale!
Disneyland: The world's first amusement park
All Disney+ content revealed
The luxurious suite that hides the Disneyland castle
Hugh Jackman's Butt Survives Disney+ Censorship