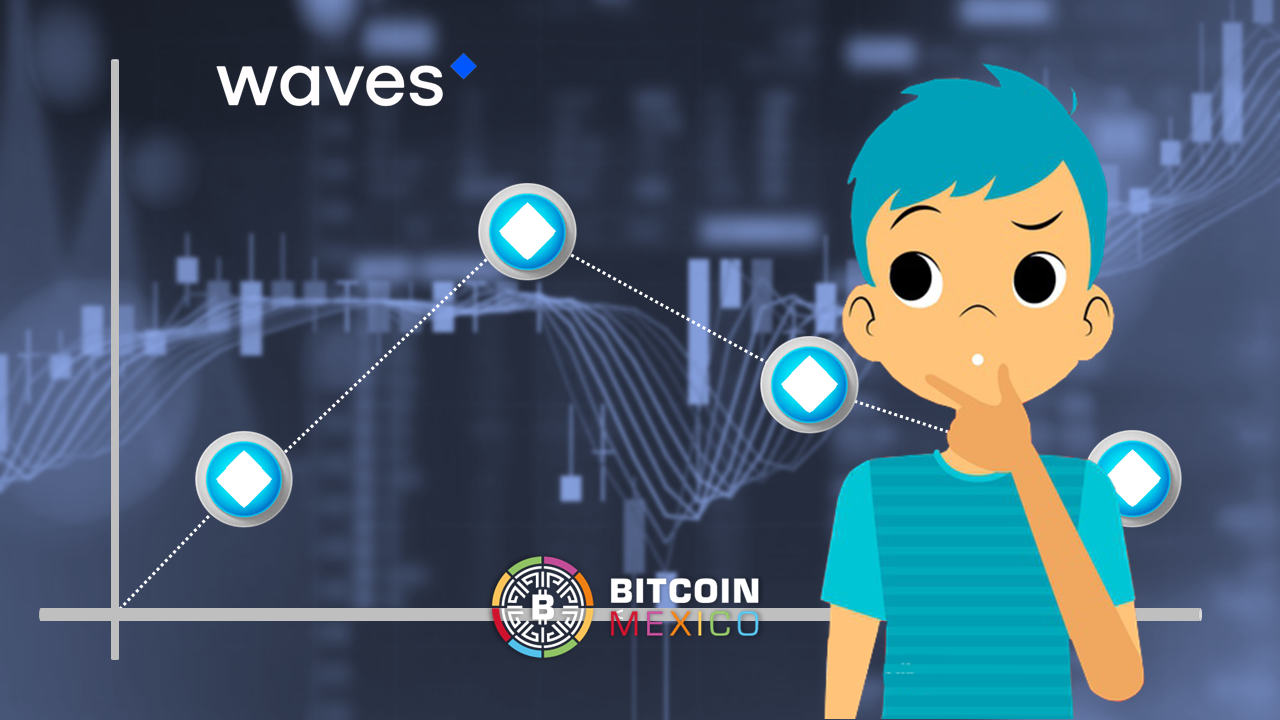 The Waves cryptocurrency showed a growth of almost 95% in three days, going from trading around $32 dollars on March 28 and reaching $62.36 dollars on March 31.
Upon reaching this historical maximum, the cryptocurrency began to decline again, losing its acquired value, returning again to around $32 dollars.
Sasha Ivanov, founder of Waves Platform, pointed out to the firm Alameda Research that they are manipulating the price of the digital asset with the sole and firm purpose of making money by shortening it.
The world of digital assets is a world full of ups and downs, in which the crypto tokens can be well above the average for the next day to be located at a very low value, therefore the importance of knowing how to walk among them with lead foot and develop a nose to know which ones will have sustained growth or will remain in their position for a while.
In this coming and going of value is precisely the WAVES layer 1 digital currency which, according to the media Decrypt, it was trading for less than $32 on March 28, only to surge just three days later to hit an all-time high of $62.36.
However, with the same speed with which it was located in the horns of the moon, it fell again to reach a value of $32 dollars four days laterthus losing the growth it had achieved.
USD Neutrino affected by volatility
Simultaneously and perhaps as potential collateral damage, the price of the Waves-based stablecoin, USD Neutrino, also presented a drop in value, losing its parity with the US dollar, falling to $0.68 dollars.
Waves, manipulated or a ponzi scheme?
As we pointed out at the beginning, changes in the values ​​of digital assets are the daily bread for their enthusiasts, however Waves behavior is extremely volatile for an asset that ranks among the top 40 in the market.
Put another way, it's too high and low, and quite "wavy" to write it off as crypto. Therefore, it has been estimated that there is a deeper current, which apparently is the one that is mobilizing the flow of prices.
That said, last Thursday, March 31, a crypto markets analyst with the code name 0xHamZ wrote a lengthy Twitter thread in which he called the Waves platform "the biggest ponzi scheme in the crypto market," analyzing the behavior of Waves and pointing out that said platform can only be stable, as long as there is a "continued growth of WAVE's market capitalizationYes."
In the twitter thread, other Internet users wrote that Waves is dizzyingly dedicated to strengthening the ecosystem, by borrowing other stablecoins to acquire their own coins.
Waves founder defends his platform
For his part, Sasha Ivanov, founder of Waves Platform, pointed out that it can certainly be said that there is a person working "under the water", but not to strengthen Waves, quite the opposite.
According to Ivanov, the 0xHamZ Twitter thread is just a small part of a larger whole dedicated and focused on discrediting his service, sometimes called "Russian Ethereum."
Within this macabre game denounced by Ivanov to discredit Waves, the founder of the Waves Platform claimed that the crypto trading consortium founded by Sam Bankman-Fried, Alameda Research, has been manipulating the price in addition to trying to store the asset, with the sole and firm aim of making money by shortening it.
To support his statements, Ivanov cited an article from the specialized Bloomberg site on March 11, which indicates the existence of a strong growth in the supply of WAVES within the FTX digital asset exchange at the end of February. and early last March.
As pointed out by Ivanov, dThis scheme borrows large amounts through the Vires Finance loan protocol, which is based on Waves, to later market them while uncertainty, fear and doubt spread in the digital market, having as a negative effect, that there is a price decrease.
Thus, Ivanov has indicated that they carry out this movement with the aim that the digital currency can be acquired at a lower price, and thus pay off their loan, which will obviously be of a lower value, since the asset has been devalued. and therefore, that money that they no longer paid is clearly savings, which translates into profits.
In this way, statements come and go pointing out that it is a "shitty conspiracy theory", while Ivanov has indicated that he will not sit idly by and will get to the bottom of the matter "to avoid the price manipulation".
What is waves?
Waves is a layer 1 blockchain, which has smart contracts in addition to allowing all its users to bring their own decentralized applications and their associated tokens to market.
Very similar in characteristics to Terra, one of its distinctive features best known to digital asset enthusiasts is its own algorithmic stablecoin: USD Neutrino, which is backed and supported by Waves.
Likewise, users who bet and take risks in USDN, through their own money that they have in existence for loans, are rewarded in WAVES.
Waves initially set out to improve upon early blockchain platforms by increasing speed, utility, and ease of use. Since its launch in 2016, the platform has undergone several changes and has added new derivative functions to develop its original design.
Waves native token is WAVES, an unlimited supply token used for standard payments such as block rewards.
You might be interested in: