Contrary to what we usually believe, joy and inner peace do not depend on external circumstances. Serenity and joy appear when we learn to live with dignity and courage, knowing who we are and where we want to go. True happiness consists in taking ownership of one's own life from a radical responsibility.
From psychoanalysis, practical philosophy and Zen Buddhism, Jorge Cantero, clinical psychologist and psychotherapist, develops in Never Give Up: How to Overcome Crises When the Unthinkable Happens a path in twenty-one lessons to a full life. A journey in which to let go of ballast, give space to what is truly important and move forward with will and confidence towards our best version.
From intelligence and a deep knowledge of what makes us human, it leads us to the center of our being, our values ​​and our truth, without traps or empty positivism. Never give up is a real and concrete help for moments of crisis like the ones we are experiencing, but also and above all an instruction manual for a better life, full of meaning and opportunities.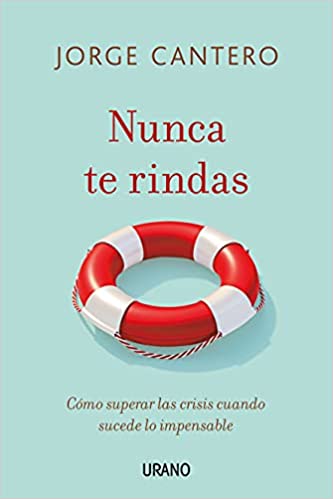 Now read: