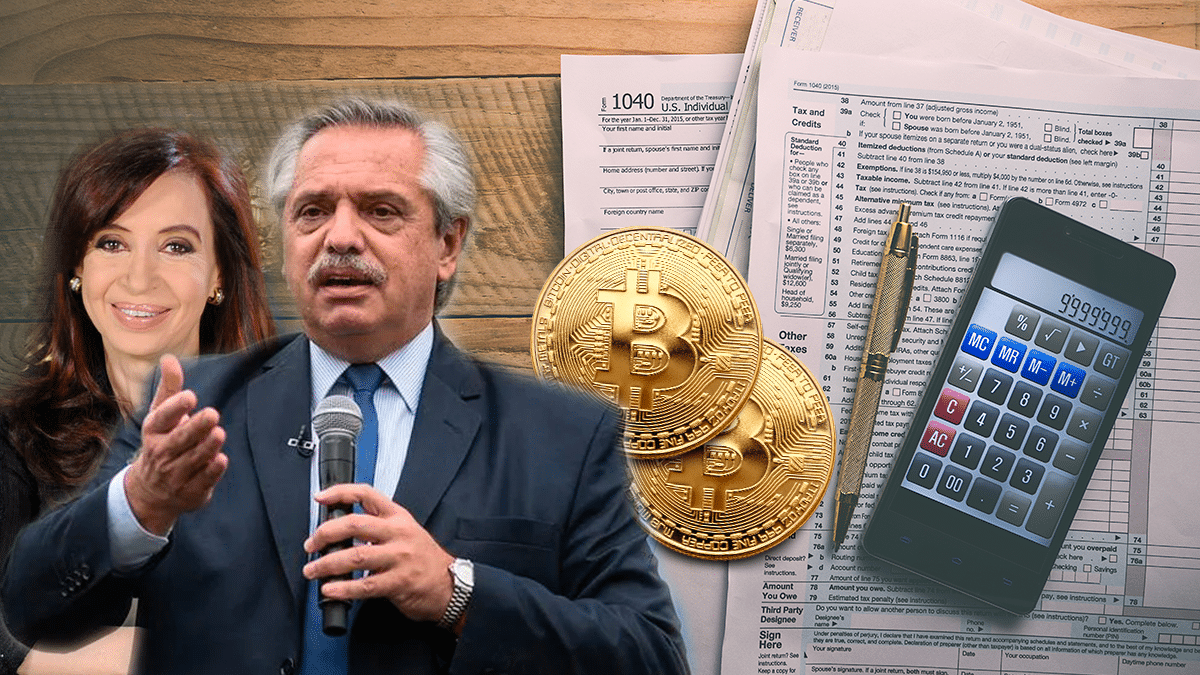 Key facts:
The Front of All proposes to collect emergency funds to pay the external debt.

As part of this, he would increase taxes on Argentines' cryptocurrencies.
A new bill in Argentina seeks to increase taxes on cryptocurrencies to help pay foreign debt to the IMF (International Monetary Fund). The initiative was presented on March 28 by senators from the Frente de Todos, the political party of President Alberto Fernández, and Vice President Cristina Fernández de Kirchner.
The project consists of the creation of a background national for the cancellation of the debt with the IMF. This collection will be done through cryptocurrencies and other assets that Argentines have abroad without declaring to evade taxes or launder money.
It is a law that, if approved, would fall on all types of assets of economic value. Be it cryptocurrencies, fiat money in national or foreign currency, financial instruments and properties.
Precisely the law would require Argentines to declare their assets outside the country before the AFIP to pay taxes. In this way, an aliquot of 20% would be applied to those who adhere in the first six months of validity. Then, this margin would go to 35%.
Likewise, it establishes that those who do not pay this contribution run the risk of having a prison sentence. Following this line, he warns that he will award 30% of the funds obtained to those who denounce other people who have undeclared assets.
Argentina will identify Argentines who have undeclared cryptocurrencies abroad
To get the measure, the government would collect information on who are the Argentines who have cryptocurrencies and other assets without declaring abroad. This through the people who "buchoneen" who they are and the database that different platforms and different international organizations have on Argentines.
For this reason, another bill will be presented in turn that modifies the exceptions to banking, stock market and fiscal secrecy, according to the front of all. And it is also proposed that the prosecutor not have to wait for the authorization of a judge to access the financial information of each person to speed up the investigative processes.
Cristina Kirchner communicated via Twitter that he requested the collaboration of the United States for this measure in a meeting he had with his ambassador Marc R. Stanley.
The initiative has had a bad reception on social networks, where different Argentines were dissatisfied. One of them was, for example, the economic analyst Manuel Adorni, who expressed about the bill: "the delirium is total".
This measure comes just after Congress votes that Argentina will pay the external debt to the IMF. Therefore, the government at this time is looking for alternative ways to raise money to cancel it. Something that would affect the users to the users of bitcoin (BTC) and other cryptocurrencies if this new bill is passed.