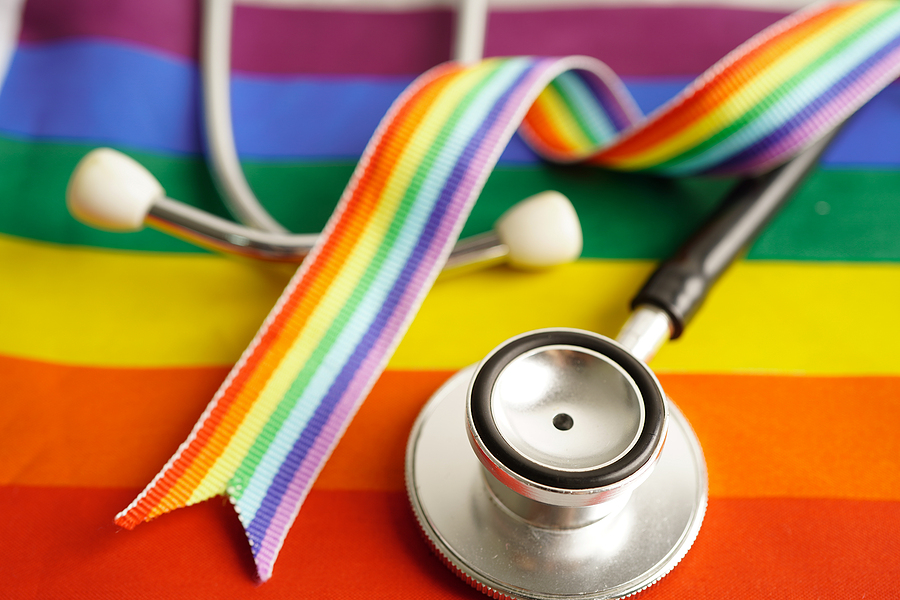 Doctors should not only focus on patient care, but their research can be the basis for breaking paradigms.
Thanks to the work of doctors, it has been possible to achieve very important advances, such as eliminating homosexuality from the WHO catalog of mental illnesses.
From John Ercel Fryer to Michael Dillon are names that must be remembered.
The role of health professionals has been fundamental in caring for people who feel unwell. For thousands of years there have been scholars who have focused on this area, although in reality its professionalization began a few centuries ago. With this in mind, there are some doctors belonging to the LGBT community who are considered the most famous and important in history, do you know who they are?
In that sense, the role of each one has served to break with prejudices. There is still a lot of work to be done, but at least the first advances towards equal opportunities have already been made.
In this regard, some doctors have stood out not only for their work but also because they have focused on the LGBT community. Sometimes because they belong to it and sometimes simply because they have led research that laid the foundations for the current path.
People who made big changes
An example worth mentioning is Ernst Burchard. Born in Poland in 1876, from a very young age he was clear that he wanted to study medicine. Upon graduating from university he founded the Humanitarian Scientific Committee together with Georg Plock and Baron von Teschenberg. He was homosexual and already being a doctor he defended in several cases those persecuted by Article 175. He wrote several articles about sexology and lesbianism which paved the way for many subsequent investigations.
At the same time, Magnus Hirschfeld also made his appearance. Between 1877 and 1878 he studied linguistics at the University of Wroclaw in Poland and later medicine at Strasbourg, Munich, Heidelberg and Berlin. Within his contributions, he developed the theory of intersexuality, according to which each one is a unique and unrepeatable combination of masculine and feminine traits in different proportions.
Within the list of LGBT doctors most famous in history is also Enrique Favez. Although he was born with the name of Enriqueta from a very young age he identified himself as a man. He studied Medicine at the Sorbonne and always did so dressed as a man. After graduation he worked as a surgeon for the French army during the Napoleonic Wars, until he was captured by Wellington's troops in Spain. To date, it is considered one of the first documented cases of transsexuality in history.
Another relevant case, although much more recent, is that of John Ercel Fryer. He was an American psychiatrist and gay rights activist. To this day he is remembered for his anonymous speech at the annual conference of the American Psychiatric Association (APA) of 1972. He appeared disguised and with the name of Dr. Henry Anonymous. That event has been cited as a key factor in the decision to remove homosexuality as a mental illness from the APA's Diagnostic and Statistical Manual of Mental Disorders.
Fritz Klein is also worth remembering. He first graduated from Yeshiva University and then continued his studies at Columbia University. He subsequently received his Doctor of Medicine from the University of Bern, Switzerland. He practiced as a psychiatrist in New York in the 1970s. He was the creator of the Klein Sexual Orientation Scale. He is also considered a pioneering bisexual rights activist and an important figure in the LGBT rights movement.
As can be seen, there are many emblematic figures that have achieved small changes. The work of each one should not fall into oblivion but the contribution of each one to the current world should be valued. For now, we share a list with 10 of the most famous doctors of the LGBT community in history.
John Ercel Fryer – Psychiatrist who managed to remove homosexuality from the WHO catalog of mental illnesses.
Michael Dillon – British doctor and first trans man to undergo phalloplasty.
Wilhelm Reich – Psychiatrist creator of the world's first sexual counseling clinics.
Magnus Hirschfeld – Physician creator of the theory of intersexuality.
Enrique Favez – Surgeon cataloged as one of the first cases of transsexuality in history.
Ernst Burchard – Physician author of the first articles on sexology and lesbianism.
Robert Spitzer – Psychiatrist author of the Diagnostic and Statistical Manual of Mental Illness.
Sara Baker – Lesbian doctor who treated patients during World War I and also known as "Dr. Joe" for her androgynous and masculine attire.
Fritz Klein – Psychiatrist creator of the Klein Sexual Orientation Scale.
Ben Barres – First female neurobiologist to become a man and join the United States National Academy of Sciences.