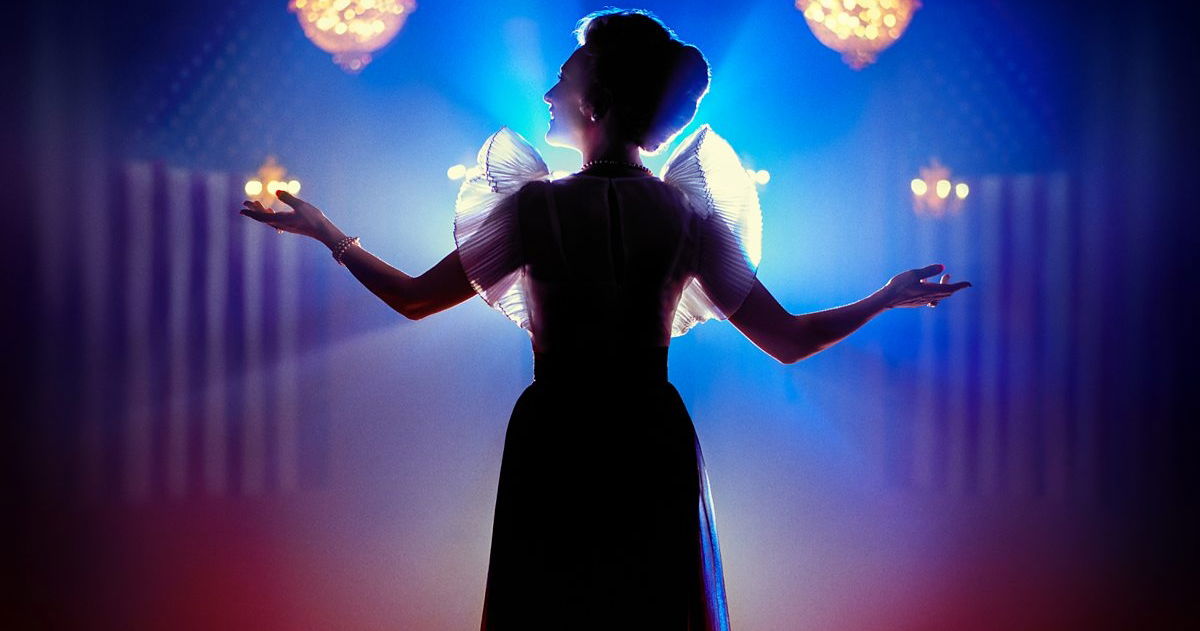 Share
Below you will find some of the best political series on the platform.
Today we could say that politics surrounds everything in our lives. We turn on the television and the first thing we usually see is partisan talk shows, and on the news (whether at noon or in the afternoon) we also usually find a large number of related headlines. If you are one of those who hate this aspect of our society, run away, but if you are one of those people who love political debates or power struggles we could say that you are in the right place.
We have decided to bring you some of the best political series that you can find on the HBO Max catalog, so below you will find our selection.
Best political series on HBO Max
Before starting it is necessary to mention that due to its nature It is best that these series are seen by adults, although most of them can be seen by the smallest of the house without any problem, although of course, they will not understand much of what is happening. Now, without further delay, let's begin.
mrs america
The conspiracy against America
Succession
The Young Pope
veep
TheWire
Baron Noir
mrs america
we start with a healthy dose of American political criticism, and we are going to talk about Mrs America, a miniseries that focuses on a conservative politician who decided to oppose the equality law that was proposed in this country in the 70s. At that time (a time not so distant although we may seem), the rights were not equal between men and women in the United States, and therefore the majority of the citizens of this country decided to fight for their rights. As we have already said, we will follow the opposite: a woman who, due to her conservative ideas, decided to fight to prevent this law from being approved, arguing that the woman would lose all her rights as a housewife.
You can see this series in a very short time, since has only one season and it only consists of 9 episodes, so if you want to see a series of this type, but at the same time you don't have much time, you can go for Mrs America.
Year: 2020
Seasons: 1
Chapters: 9
Average duration: 45 minutes
The conspiracy against America
We continue to stay in the United States, but this time in an alternative version of this American country, and that is that we explore a country that instead of fighting against the Germans in World War II decided to ally with Adolf Hitler. This leads to this country seeming to become a subsidiary of Nazi Germany, with a hatred towards the Jewish people that grew by the moment, threatening the safety of thousands of families in this country.
We will follow in the footsteps of a Jewish family (the group, without a doubt, most affected by this union of the United States and Germany in those years), and we will see how little by little his whole world is falling apart.
Year: 2020
Seasons: 1
Chapters: 6
Average duration: 60 minutes
Succession
Succession is possibly the most recognized series of this entire list, and it is that it managed to make a large number of people fall in love with its first season, but it has also managed to establish its fame and quality with subsequent seasons. If you are looking for a series about power struggles, do not hesitate, this is your best option, so much so that we can perfectly consider it one of the best HBO Max series as well as one of the best exclusive series on this platform.
Year: 2018
Seasons: 3
Chapters: 29
Average duration: 60 minutes
The Young Pope
The Young Pope is a most interesting series, especially for those who know something about the structure of the catholic church, and that is that we will follow in the footsteps of the youngest Pope in the entire history of the institution. This will open up a world of possibilities within the Vatican, although it will also put members of the institution on the ropes, who have little idea how it will be run now that the Pope is someone so young, and probably with newer ideas.
Year: 2016
Seasons: 1
Chapters: 10
Average duration: 55 minutes
veep
Now we return to the United States to talk about one of the longest series on this list, in addition to the one that we could say more focuses on current politics, so much so that our protagonist will be a newly appointed vice president of this country. The conflict comes when she realizes that she is not prepared for this position, so she will have to ask for help and advice from the cast of secondary characters that will accompany us in this series.
It's definitely not a series you can watch if you don't have time, but yes I recommend it because it is the most interesting and entertainingespecially if you are interested in the politics of this American country.
Year: 2012
Seasons: 7
Chapters: 59
Average duration: 30 minutes
TheWire
The Wire is one of the most complete series on this platform, and it has elements of quite a few genres. We could mainly classify it as a police series (so much so that we consider it one of the best police series on HBO Max), but we could also say that it is a political series given the issues it deals with. We have already talked about it countless times, so I will only tell you that it is among the best HBO Max series according to IMDB, something that speaks highly of its quality.
Year: 2002
Seasons: 5
Chapters: 60
Average duration: 60 minutes
Baron Noir
Now we're far removed from American politics to talk about a French series, which focuses on the deputy mayor of a French city, who must face his re-election, but after certain events must seek political revenge. If you like this type of stories, and also a bit closer to what is the politics of our country (in terms of conception, not execution), this is a very good option to consider.
Year: 2016
Seasons: 3
Chapters: 24
Average duration: 52 minutes
Related topics: sets
Share
This article suggests objective and independent products and services that may be of interest to readers. When the user makes a purchase through the specific links that appear in this news, Alfa Beta Juega receives a commission. join up to the channel of bargains of Alpha Beta Play to find out about the best deals before anyone else.
Sign up for Disney + for 8.99 euros and without permanence Subscribe to Disney+!