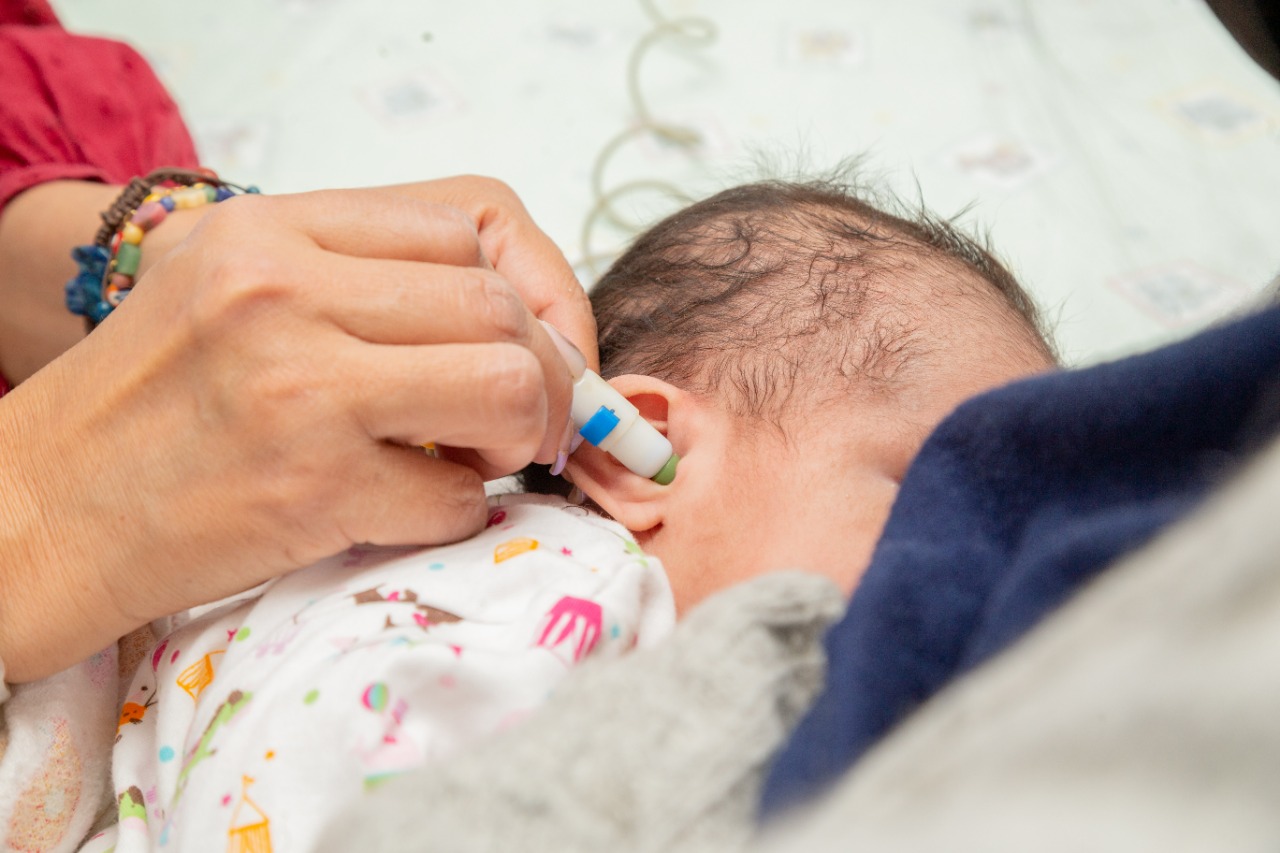 Mexican health laws establish four types of neonatal screening: metabolic, auditory, cardiac and visual.
They are carried out in medical units of the health sector with services in gynecology and neonatology.
Its application allows detecting 27% of congenital heart diseases.
Mexico is internationally recognized for the application of neonatal screening as an effective strategy for the detection, prevention and care of diseases that can cause disability or complications, specialists pointed out when participating in the Comprehensive Neonatal Sieve webinar, organized by the National Institute of Perinatology (INPer) "Isidro Espinosa de los Reyes".
The types of neonatal screening established by the General Health Law
At this meeting, experts in the field presented details of the four neonatal screenings established as necessary in the General Health Law: neonatal metabolic, auditory, visual and cardiac, which are performed in medical units that have gynecology and neonatology services.
The head of the INPer Pediatric Monitoring Department, Gloria López Navarrete, stressed that it is necessary for mothers and fathers of newborns to request these free tests to detect any alteration and prevent them from living with some degree of disability or developing serious illness.
What do they work for?
In Mexico, the metabolic screening since the 90's to detect congenital hypothyroidism, congenital adrenal hyperplasia, phenylketonuria, biotinidase deficiency, galactosemia and congenital adrenal hyperplasia. In 2013 it was expanded to identify 60 diseases.
López Navarrete considered that these four screenings are a strategy in preventive medicine that strengthen equity in the identification and care of diseases for every person born in the national territory.
The coordinator of the Comprehensive Neonatal Screen at INPer, Claudia Flores Robles, explained that the neonatal metabolic screen It is carried out through the laboratory analysis of a drop of blood that is extracted between the third and fifth day of birth of asymptomatic girls and boys, to detect and treat endocrine and metabolic diseases.
This type of evaluation is applied at least twice to girls and boys who were born prematurely to rule out any abnormalitybecause they are at higher risk of developing diseases.
Globally, one in 100 people is born with one of the diseases that are detected through metabolic sieve, the most common is congenital hypothyroidism.
About him Cardiac Screenthe specialist of the Department of Maternal-Fetal Medicine of INPer, Alfonso de Jesús Martínez García, said that this test is applied through three methods: the fetal cardiac test, which is carried out between 14 and 28 weeks of gestation in women diagnosed with diabetes pre-pregnancy, or who have children who had congenital heart disease at birth.
The second is the neonatal cardio screeningl, which is performed in the first 24 hours of life, through the measurement of blood oxygenation and the third is the physical examination of people new born.
These tests detect 27 percent of congenital heart disease
In the world, one of every 100 girls and boys is born with congenital heart disease, which caused 261 thousand deaths in 2017. In Mexico, they are the second cause of death in newborns.
About him auditory screenthe specialist of the Department of Pediatric Monitoring of INPer, Mayra Ramírez Vargas, pointed out that the study is carried out in the first 48 hours of life, with non-invasive devices that measure the decibels perceived by the girl or boy.
Data from the World Health Organization (WHO) indicate that approximately 250 million people globally have significant hearing problems, even though it is possible to prevent or treat at least 50 percent of these cases.
It is estimated that in the country about 10 million people have a hearing problem. Of these, about 400,000 have total deafness. An average of four thousand girls and boys are born with congenital deafness each year.
The neonatologist of the Military Hospital for Women's Specialties and Neonatology, Paloma Urueta Cárdenas, referred to the visual sieve that allows to identify in minutes problems that can cause disability in the short, medium and long term.