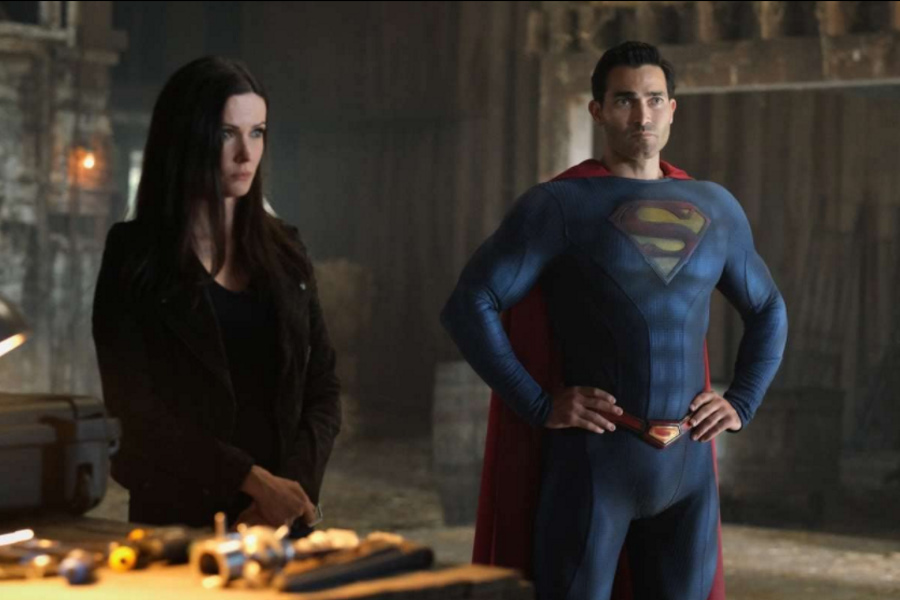 The problems do not stop for the Man of Steel, since the second season of Superman & Lois will feature a villain who could defeat the Last Son of Krypton
The second season of Superman and Lois will not only continue to explore the dynamics of the Kent family, and the great mission that Lois and Clark have as parents of two teenagers, as a great villain approaches the horizon of the Man of Steel.
Do not miss: Superman & Lois: This will affect the return of Lucy Lane to Lois and her family
Towards the end of the first episode of the second season of Superman & Lois, after the strange earthquakes that affect Smallville, Clark realizes that these movements have not stopped and in the final shot a spiked hand is seen emerging from the underground.
If you are familiar with this spiked hand, we have to tell you that you are correct, Doomsday will arrive as one of the main villains of the second season.
This was confirmed by Todd Helbing, showrunner of Superman & Lois, who announced the presence of the killer machine that comes from Krypton as the great villain of the second season.
"That's our homage to a classic Doomsday cover… Then in episode 2 you'll see it some more and in episode 3 you'll get the full reveal".
Doomsday is coming to Smallville
Doomsday, debuted in the pages of Superman: The Man of Steel #19 (August, 1992) where he began his career in which his only goal is to end all life, which unleashed one of the best-selling sagas of all. the times, The Death of Superman.
"There's so much lore and mythology in the Superman universe that we feel like it's our obligation to tell a unique story… We take inspiration from the comics as much as possible, and then we try to change it. Here we did the sameHelbing noted.
The Superman & Lois cast includes Tyler Hoechlin as Clark Kent/Superman, Elizabeth Tulloch as Lois Lane, Jordan Elsass as Jonathan, and Alex Garfin as Jordan.
The second season of Superman and Lois premiered on January 13 on the CW network. While in Mexico and Latin America the new episodes will arrive on the HBO Max platform.
It may interest you: Superman and Lois: Elizabeth Tulloch shares a new behind-the-scenes image
Source: Entertainment Weekly
The Death of Superman, an event brought to you by SMASH and DC Comics Mexico.
When a hulking monster emerges from its underground prison and wreaks unprecedented devastation, the Justice League quickly steps in to put a stop to the colossal force of nature. However, it soon becomes clear that only the Man of Steel can stand against this monstrosity that has been called Doomsday.
SMASH and DC Comics bring to you in a Deluxe volume The Death of Superman, one of the events that marked a before and after in the history of the DC Universe.
is also being read
Grant Morrison: Superman was a bully
Batman, Superman, Wonder Woman and Flash have a new enemy…
Henry Cavill's routine to achieve the Superman
Noel Neill, Superman's first 'Lois Lane,' dies
The most handsome supermen