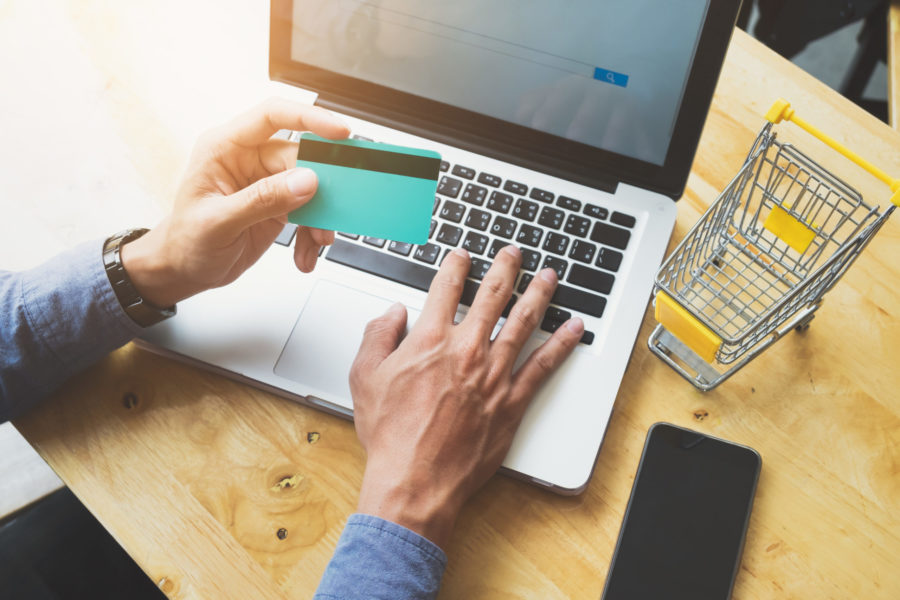 The next Hot Sale will be held from May 23 to 31, 2022.
It is considered the most important ecommerce event of the year.
Since the pandemic, digital services have seen an increase due to the ease they offer.
Being an entrepreneur is not something easy because it implies a strong responsibility. It is not only about your well-being but also that of all collaborators. That's why there are dates like Hot Sale with which you can boost your business. Although it is not only about offering discounts and promotions but also creating strategies with which you can really grow in a sustained manner.
What does it consist of?
In that sense, the first thing you should keep in mind is that the Hot Sale 2022 will take place from May 23 to 31. It is considered the most important ecommerce event of the year because many companies prepare their online sales platforms and mobile applications and invest in promotion. The drawback is that they often leave customer service strategies aside.
According to a study carried out by the Mexican Association of Online Sales (AMVO), 54% of the people surveyed will make purchases only online during the Hot Sale and 9 out of 10 will only use digital sales platforms to make their purchase.
It also points out that in Mexico downloads of applications from e-commerce They have grown up to 25% compared to last year. This is an indicator to expand digital commerce spaces and generate more income, resulting in something beneficial if the potential buyer has a good user experience.
From 2014 to the last edition of 2021, commerce through web pages has multiplied 47.25 times the number of visits to sites of participating companies. With this, approximately 567 million clicks have been reached, which implies an enormous challenge for companies during this period.
Guide to attracting patients
If you are in front of your own medical office then the Hot Sale is ideal to boost your business. To achieve this, there are three strategies with which you can achieve it and they are the following.
1. Know the needs of patients
According to the results of the CX Trends 2022 report prepared by Zendesk, 61% of companies have sought to raise customer service standards. However, only 25% of them are seeking to increase the specific budget to improve the experience of their users.
In addition to a monetary investment, you need to know the needs of your patient clients. This implies "putting ourselves in the shoes of the end user" and avoiding filling out questionnaires that have been previously used. This technological option offers viable solutions to your concerns and allows you to listen to agents who have previously had contact with them and thus avoid tiring them out.
2. Offer different care pathways
According to this same study, only 18% of businesses are satisfied with the customer service channels they offer online and 21% rate it as "extremely easy" for buyers to interact with their company.
In order to achieve better communication and a better experience with the end user, in addition to traditional methods such as email and telephone, there are innovative solutions such as chatbots, which are software applications that simulate conversations with people by providing previously established automatic responses. to clarify doubts, solve problems or put the user in contact with customer service representatives.
Platforms can also incorporate WhatsApp's "click-to-chat" tool, which displays a window to start a conversation directly on the screen. In addition, social networks are an important way to serve potential users, since according to AMVO, Facebook and Instagram are the platforms with the greatest reach during Hot Sale, and according to Zendesk's CX Trends 2022 report, 40% of companies use AI to interact with customers and show compliance from users.
3. Don't waste their time
It is very common for companies starting with a digital transformation to use separate customer service tools. This error causes that, when contacted to follow up on a doubt or a clarification, the agents in charge are not aware if the user has already been contacted previously by another means, generating a loss of time for the client, as well as for the representative of the company.
Investing in strategies to effectively integrate customer service tools should not be viewed solely in terms of return on investment, but in terms of the retention potential it can offer to increase sales volume.
This is one of the most important stages for any company and it is essential to review the customer service processes prior to the start of the Hot Sale that will take place from May 23 to 31, in order to make it a pleasant experience for potential consumers of the brand and become loyal followers of it; For them, it is necessary to create reliable and efficient sales platforms, have secure payment methods for customers, add easy artificial intelligence options and detailed product information.