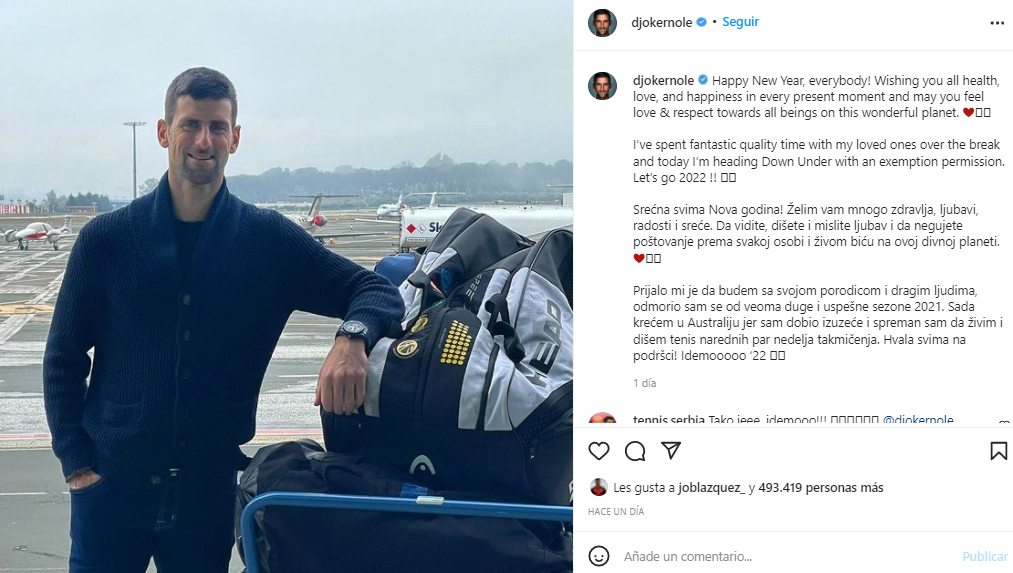 Novak Djokovic will not have to remain in the accommodation center for immigrants with visa problems in Melbourne, Australia, after a judge on Monday, January 10, ruled that the cancellation of the visa was "unreasonable."
The number one in world tennis has thus won the legal dispute to continue in that country and be able to compete in the first Grand Slam of the year that begins on January 17.
But nothing is assured, since the federal government, represented by the Minister of Immigration, Alex Hawke, still has the right to exercise its power and revoke Djokovic's visa again.
If he made that determination, he could even bar Djokovic, 34, from Australia for three years. Reuters.
The case has been escalating since last week, when the Serbian tennis player announced that he had received permission from the Australian Open to attend even without being vaccinated.
The invitation generated the anger of a large part of the Australian community that for a few weeks has suffered from the increase in cases of coronavirus and the increase in confinements.
Djokovic's situation also generated disputes in the tennis world. Rafael Nadal spoke out in favor of "complying with the rules", the same as those tennis players who were not admitted because they had been inoculated with Sputnik vaccines, not yet authorized by the Australian Ministry of Health.
The problem has also led to diplomatic tensions between Belgrade and Canberra.
News of the ruling was greeted with celebrations and dancing by a group of around 50 people, several with Serbian flags, outside the Melbourne court.
Nadal talks about "circus" with Djokovic and Australia
Nadal spoke again and said that the situation is a "circus."
"I agree with Djokovic in some things and not in other things, but the judge has spoken and said that it is his right to participate in the Australian Open, so I think it is the fairest decision," said the Spaniard.
Djokovic, recognized anti-vaccines, applied for admission based on a medical exemption related to the fact that he had contracted the virus in December 2021.
According to the media, he presented evidence of this before traveling to Melbourne and when he landed on Wednesday night.
They release Djokovic… But they arrest him again. pic.twitter.com/xIoqYQdLOj

– 🏴‍☠️The Hatman🏴‍☠️ (@ TheHatman666) January 10, 2022
The court did not rule on that, but only on whether the cancellation was valid or not.
The saga began when Djokovic posted a photo on Instagram and Twitter leaning on his luggage and telling the world that he was going to Australia with a vaccination exemption.