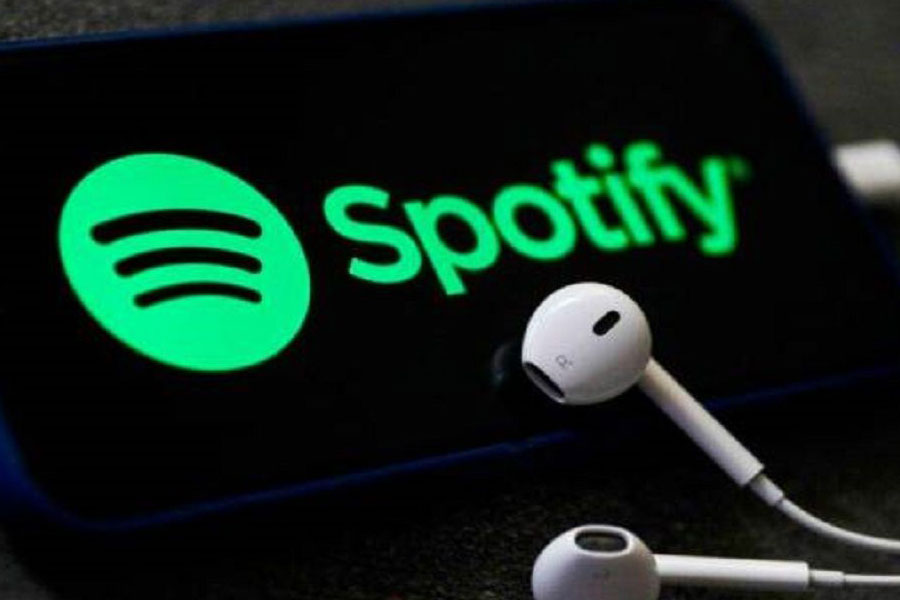 The fourth season of 'Stranger Things' premiered on May 27 and, to date, has generated more than 900 million hours viewed.

Before the boom of the fourth season of 'Stranger Things', Spotify has a new strategy ready to catch fans of the series.

Spotify currently has more than 400 million subscribers globally.
It finally premiered the second part of 'Stranger Things 4' and now Spotify has a strategy for fans to have a play list personalized.
The arrival of the mp3 represented a very significant change in the way of consuming and distributing music; a universe was opened whereby people could share audio files more easily.
Although it is true that they caused a real revolution, platforms such as Napster, Limewire, Ares, among others, generated millions in losses in the music industry, as well as the emergence of spaces such as Megaupload or Rapidshare, hosting sites.
Only in 2014, in the European Union, registered losses worth 170 million euros, according to a report published by the European Union Intellectual Property Office (EUIPO).
Today, the panorama is different and, to a certain extent, more regulated, thanks to the emergence of sites like YouTube, Spotify, Apple Music and others that, from the outset, have different subscription plans for all pockets.
From the wide range currently on the market, the platform from Stockholm, Sweden, is the leader with its more than 400 million subscribers, both in its Premium section and those who have a free plan.
Spotify Creates 'Upside Down' Playlist Inspired by 'Stranger Things 4'
In short, streaming is what dominates today, which is why it is not surprising that users are looking for other types of experiences on the platform.
An example of this is what Spotify is doing with the recent season of 'Stranger Things'the fourth to date, which today premiered its second part and, with it, the end of the installment.
And it is that, adding to the boom and the trend that is generating 'Stranger Things'streaming launched an initiative. It is a playlist that bears the name of "Upside Down", created by Spotify's own algorithm based on user preferences to later combine them with songs that have regained popularity as part of the series' soundtrack. To better understand how this initiative works, Spotify released a statement explaining that:
"The Upside Down Playlist takes a few of your favorite songs and mixes them with a handful of 'Stranger Things' classics to create a vibe strong enough to ward off Hawkins' most fearsome foe."
In addition, according to the platform itself, the user's favorite song will be the "secret weapon" to defeat "Vecna", which is the great enemy in 'Stranger Things 4'.
Growth of streaming and physical sales of the music industry
After the arrival of the pandemic and the confinement that was experienced during almost all of 2020, the platforms of streaming like Spotify, Apple Music, YouTube Music, among others, also registered an increase in both revenue and number of listeners.
According to data from the International Federation of the Phonographic Industry (IFPI), revenues from music platforms streaming registered an increase of 21.9 percent, which in monetary terms means 12 thousand 300 million dollars.
Similarly, the IFPI stated that by the end of 2021 there were already more than 523 million users of paid subscription accounts. The streaming global accounted for 65 percent of total revenue.
Now, it should be noted that, between the increase in streaming, physical sales also experienced a significant increase. This was reported by the Recording Industry Association of America (RIAA)which mentions that shipments increased from $31.6 million in 2020 to $46.6 million in 2021, and revenue for the format increased from $483.2 million to $584.2 million.
Without a doubt, the consumption of music is constantly evolving, so much so that today the market has a wide offer for digital consumers and for those who are still looking for the physical format.
Now read: