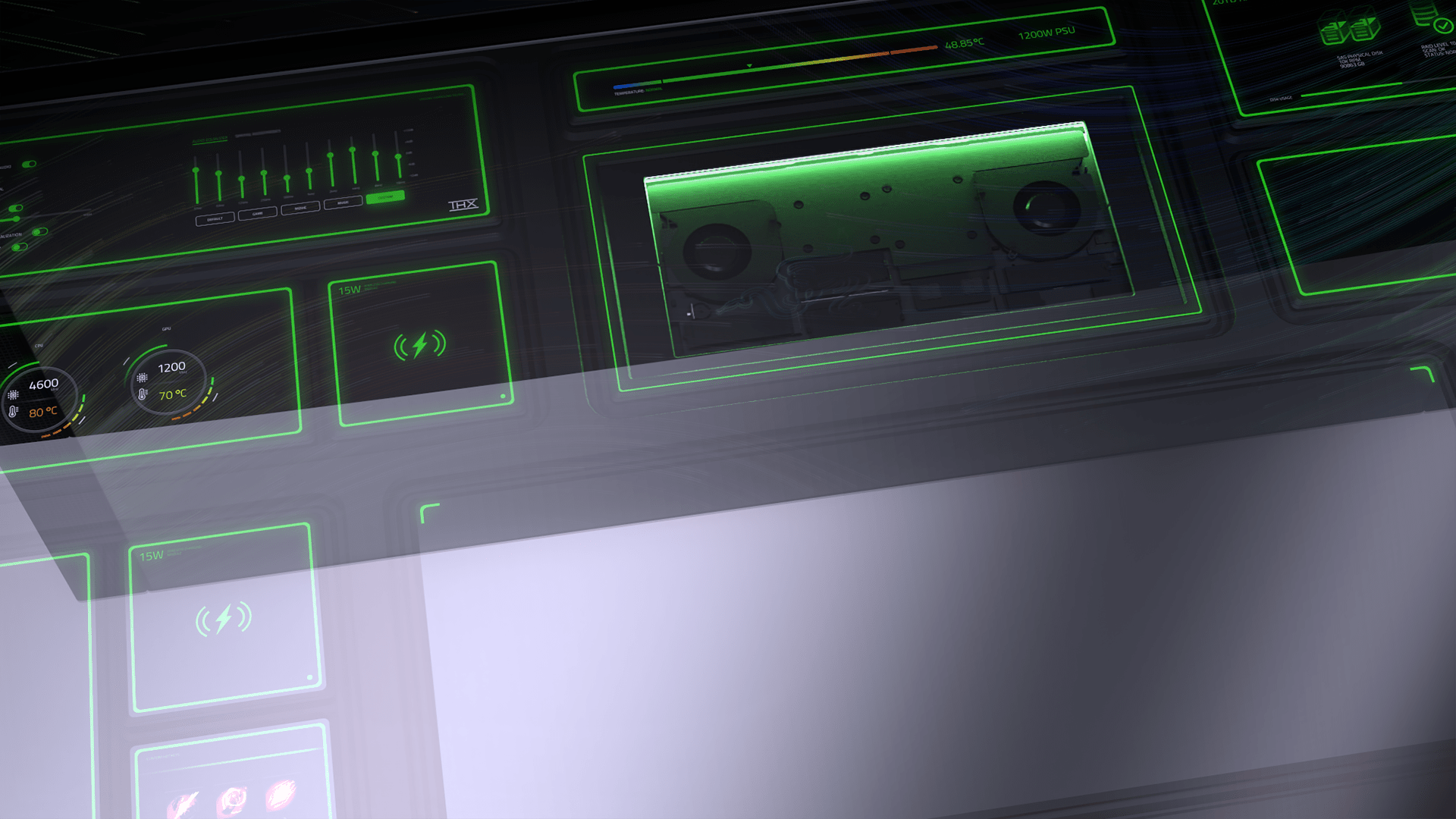 It seems that Razer every day is more convinced to step out of its comfort zone and has presented Project Sophia. The world's first real gaming desktop concept. Now, our table will be our PC, let's see what this idea of ​​Razer consists of.
Project Sophia, a different modular computer
Working from home has changed the way we work and interact. That is why the home PC has regained its splendor. If we add to that that we are at the time when more people play from home either with PC or with consoles, the idea of ​​Razer makes sense.
The idea for Project Sophia comes from a highly adaptable modular design. This allows us to quickly reconfigure our workspace for each task to be performed. From working with emails and Word files to broadcasting what interests us on Twitch. "Project Sophia" provides a perfect solution for all these challenges and needs.
The basic flexibility of the Project is a modifiable desktop capable of supporting up to 13 separate modules for a unique level of customization. This allows each section to be configured with a variety of specific components for each task. From secondary displays, system monitoring tools, touch screen hotkey panels, pen tablets and audio mixing units or even external capture cards. Thus, user settings can be reconfigured in seconds for each specific situation desired.
"Project Sophia is our futuristic vision of a multipurpose gaming and workspace setup that meets very different needs with a variety of PC configurations, and replaces the need to move between workspaces for each individual task."stated Richard Hashim, VP of Development at Razer.
Now your desktop is your PC with Razer
In the heart of "Project Sophia" you will find a custom PCB equipped with state-of-the-art components, including the latest Intel processor and the latest NVIDIA graphics to support the most resource-intensive tasks. To maximize desk space, All of this is housed in a slim chassis that magnetically snaps under the glass table. It can be dismantled just as easily to install new updates, allowing the user to quickly create the required system for each task at hand.
The modules are designed for all types of users, and creators can insert: touch digitizers, tablets and creative tools. Optimizing hotkeys and macros, while gamers can focus on modules for highest fidelity audio. This is coupled with astonishing visual performance by adding a THX Surround Sound system and a high refresh rate monitor. Streamers can transform "Project Sophia" into a full broadcast setup with camera, microphone and broadcast control. While those looking for a more efficient workspace for comfortable tasks, with a hotkey module for productivity use, a wireless charger and even a cup warmer.
At the moment this is just a concept, but we would not be surprised if it is a reality very soon. Thus, Razer would transform the desktop as we know it. We will see what new projects this company that dares to do everything is preparing.