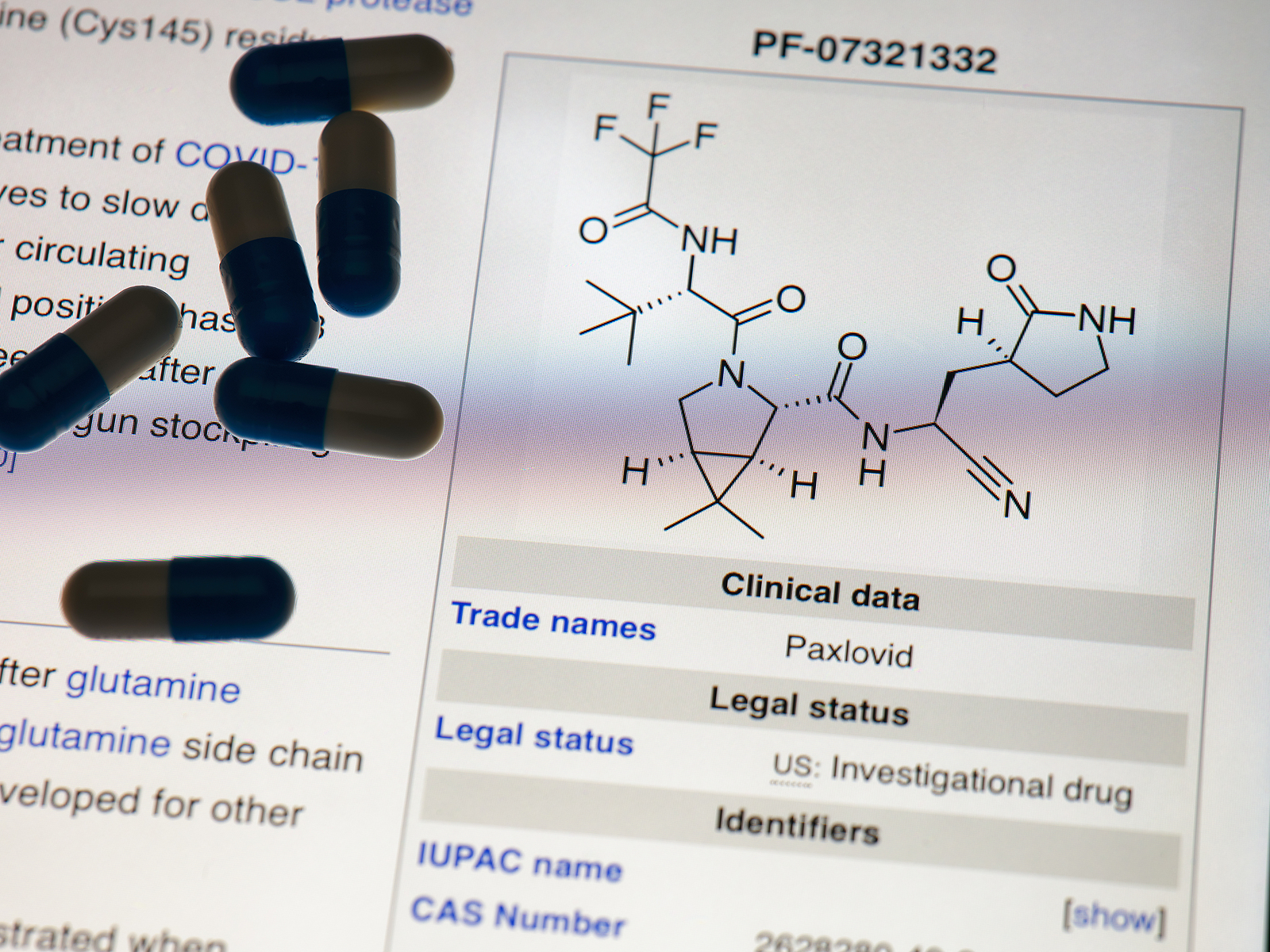 The pharmaceutical Pfizer He assured this Tuesday that the studies carried out in the laboratory of the oral paxlovid treatment against covid-19. They have shown that it is also effective against the omicron variant of the SARS-CoV-2 virus.
According to a statement, the studies suggest that the treatment "has the potential to maintain plasma concentrations well above the amount needed to prevent omicron from replicating in cells."
Paxlovid, which has obtained emergency authorization in the United States and other countries such as MEXICO, reduces the risk of hospitalization or death by about 90%, compared to a placebo in high-risk patients when treated within the first five days after appearance of symptoms.
The treatment combines nirmatrelvir, which blocks virus replication by inhibiting the protease enzyme, and ritonavir, whose function is to increase the duration of effectiveness.
An in vitro study conducted by Pfizer tested the efficacy
The statement indicates that in an in vitro study carried out by Pfizer, the efficacy of nirmatrelvir was tested against the Mpro enzyme that the coronavirus needs to replicate and that is shared by the different variants of SARS-CoV-2, including the omicron.
"The results showed in all cases that nirmatrelvir was a potent inhibitor," the note says.
According to Kris White, an assistant professor in the Department of Microbiology at the Icahn Center at Mount Sinai Hospital in New York. It is encouraging to see how early data show that oral treatment maintains "in vitro antiviral activity against" omicron.
The Icahn center conducted another laboratory study with Pfizer to determine the effectiveness of paxlovid treatment against omicron and other variants of the coronavirus.
In December, the European Medicines Agency assured that paxlovid can be used to treat adults with covid-19. Those who do not require supplemental oxygen and who are at increased risk of developing a severe form of the disease.
Related Notes:
CDC Updates Mask Guidance, Says N95s Offer 'Most…
Glucose levels: how to properly use the glucometer to measure them
Watch out! These are the most common symptoms of liver cancer