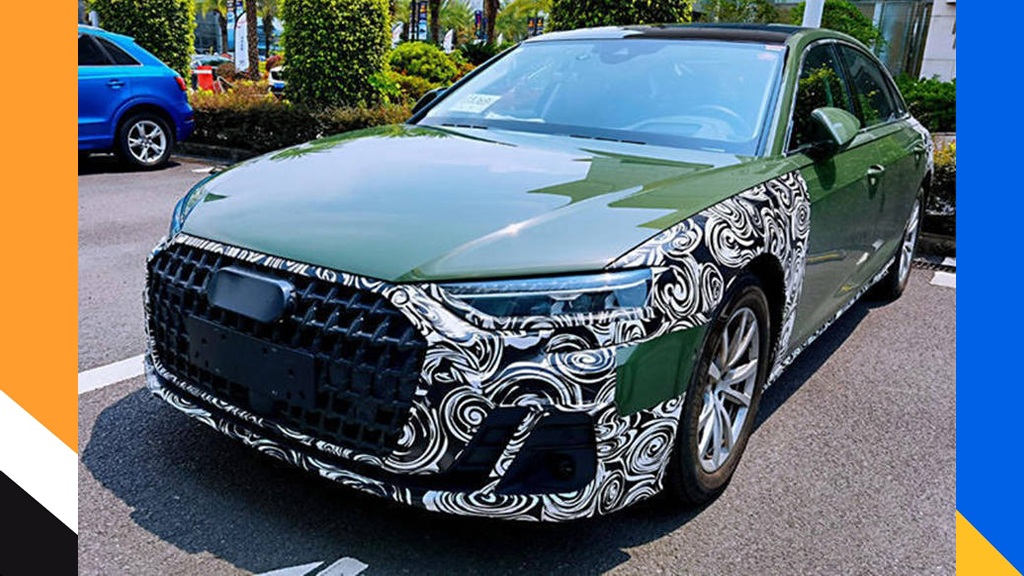 New spy photos of the Audi A8 Facelift 2022 arrive, this time from China and more than interesting. Even the Asian giant has moved the brand with the four rings to test a variant of long wheelbase that confirms the exclusive Horch finish.
Rumors pointing to the recovery of the Horch brand have been confirmed. The Audi a8 It will be the only model in the range of four rings to receive this name that refers to a level of supreme luxury. New nails spy photos of the saloon of representation, and current top of the range of Audi, shows this detail.
The German brand continues with the program of tests that it is subjecting to the flagship on the occasion of the half-life cycle facelift, and with the aim of continuing to be a reference until production ceases in 2024, when it will transform into an electric one. The new sighting has occurred in China, and longer wheelbase variant than the A8 L, offering a key glimpse into one part of the interior.
Audi A8 Horch will assault Mercedes-Maybach in 2022
The one that shows the engraving of the name Horch on the center armrest, just behind a new console that has the controls for the multiple configurations of the electric seats, equipped with memories, inclination of the bench and backrest, heating, air conditioning and massage function.
The Audi A8 Horch will be presented with an extra-long variant, with about 130 millimeters more than the A8 L, offering a space in the rear seats at the highest level of leaders. It is the special circumstances surrounding the life cycle of the A8 that have led to those responsible have decided to launch this variant at the height of the Mercedes-Maybach S 680, with a name that has been discontinued since the Second World War.
The limousine will be presented in 2022 and will be sold especially in China. For now, the mechanical possibilities are two gasoline engines chosen, although it is possible to be only the most powerful: the 3.0-liter V6 and the 4.0-liter V8 used in the sportier versions, with quattro traction and 8-speed automatic transmission «S tronic».