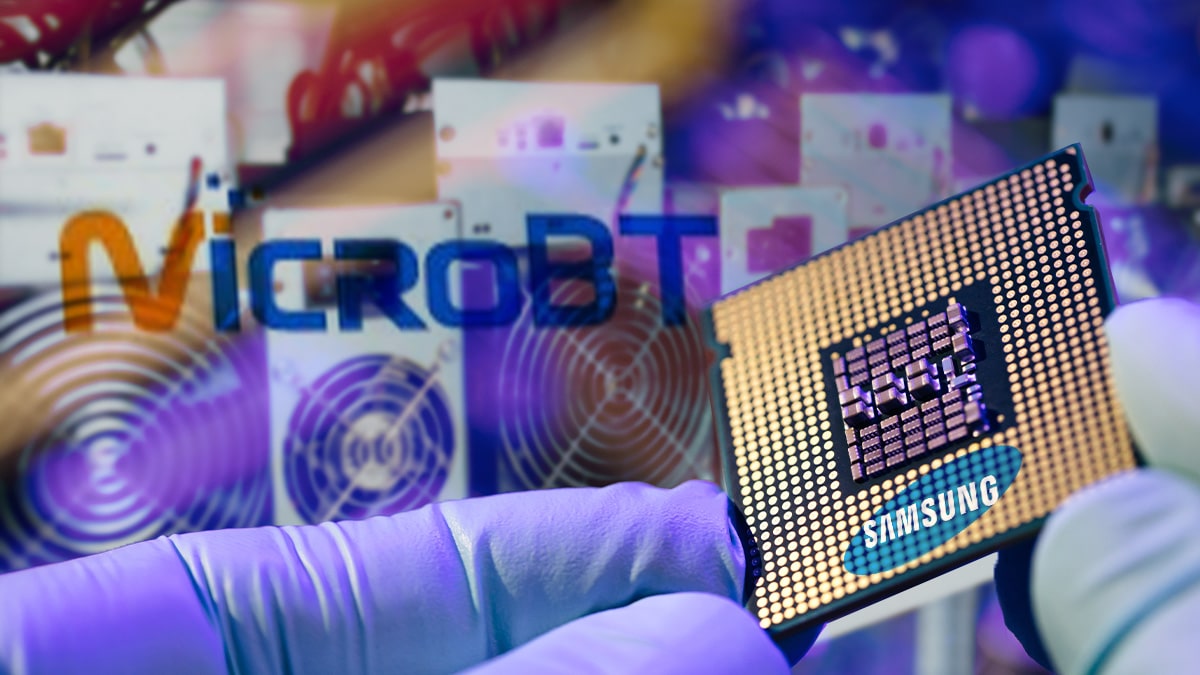 Samsung will start testing 3-nanometer (nm) chips intended for its customers as soon as this week. The first to be dispatched will be MicroBT, one of the manufacturers of ASIC equipment to mine Bitcoin, according to the local press.
According to the information of The Electricwhich is a specialized outlet for the South Korean technology industry, Samsung will sell the nanochips or semiconductors to PanSemi, which is a subsidiary of the company that gives life to the Whatsminer ASICs. A semiconductor is a circuit that is responsible for processing energy for an electronic device to work.
Although they mentioned it before, The Elec removed the name of the mining firm from its original post. However, on Twitter, the Hashrate Index account echoed the announcement.
"The first customer of the process will be Chinese application-specific IC firm PanSemi, which makes chips used in Bitcoin mining," the post read before being edited.
To corroborate this information, CriptoNoticias sent a series of emails to the companies involved. Until the moment of the publication of this news we have not received any response.
In any case, the arrival of 3nm microprocessors in the hands of MicroBT would allow the company to enhance its mining equipment. In addition, a project that has been managed between both companies since 2018 would be materializing.
Advertising
If the chips have fewer nanometers, it is likely that there will be more energy efficiency and better performance when operating, since the distance between the electrical transistors would decrease. This, in what has to do with the ASICs, it means profit and advantage, knowing that most of the hardware on the market operates with 5nm semiconductors.