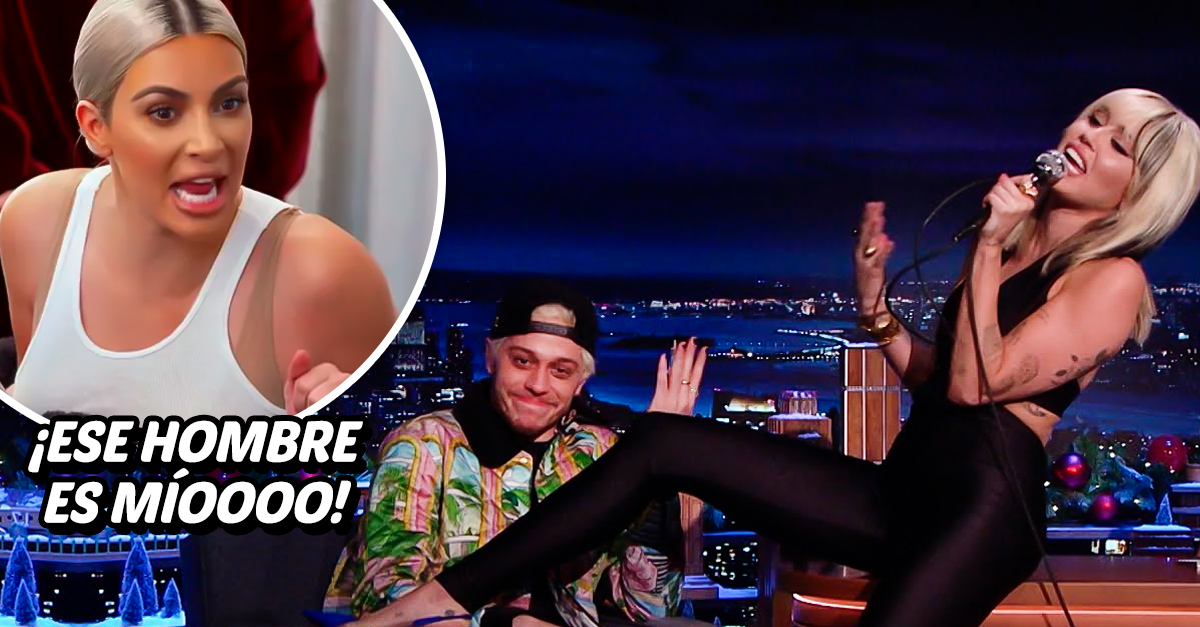 This 2022, the Kardashians started the year with a lot of drama in their family. First, Tristan Thompson apologizes to Kloé for hurting her during the time they were together and now we have a terrible case of jealousy, but this time starring none other than Kim Kardashian.
And no, this time, the socialite was not jealous of her ex, Kanye West, and his romances with younger women, but because Miley Cyrus launched a little flirtation with Pate Davidson, Kim's current partner. Now Miley has a new enemy.
After Miley joined Pete Davidson for a New Years Eve special on NBC and they sang together MiamiA Will Smith hit, all the peace that Kim Kardashian had been living was gone. The event took place in Miami and was hosted by the comedian from Saturday night Live and the singer.
When they both showed up at The Tonight Show To promote the special, Miley sang the song to Davidson It Should Have Been Me and then joked with him.
https://www.youtube.com/watch?v=I84keiiaqu0
To add a little more drama, Miley Cyrus fan account @MileyEdition noted that businesswoman Kim Kardashian unfollowed the singer on her social media, because apparently the socialite didn't like the flirting she was doing at all. it was given in front of the cameras.
But, according to some media reports, Kim agreed with the Show and she even wanted to join Davidson to go on the show, but was never able to make it to Miami as she was at home with the kids.
Despite this, the couple were not separated for long, because on Monday they took a plane to the Bahamas to spend a little time together. Even so, Miley Cyrus made an enemy and all because of toxic jealousy.