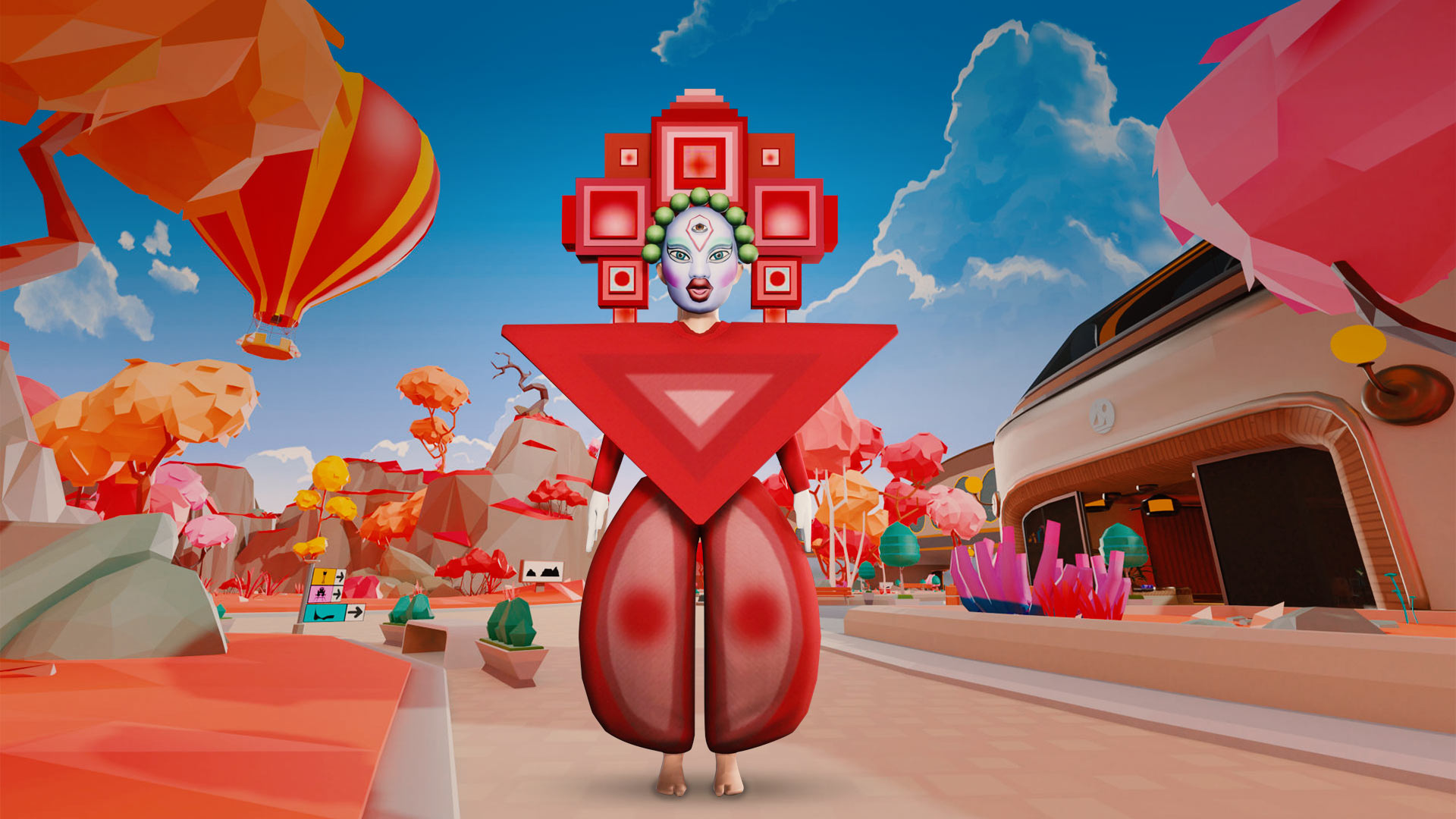 The payment solutions firm pointed out that with this project it will provide a Priceless series of experiences.

The campaign follows the line of actions that denote Mastercard's commitment to inclusion.

This space on Web3 is to celebrate inclusion and diversity.
New technologies have become very popular around the world, where various users are already registered, especially from brands and companies with experiences in the metaverse and even the famous non-fungible tokens, also known as NFTs. one of these brands it is master card who announced his arrival in this virtual world to celebrate LGBTQIA+ Pride month in style and visualize more the struggle of this community.
The payment solutions firm indicates that this new incursion has the objective of continuing to support the community through a celebration with a priceless experience series in the metaverseall this as an official sponsor of the LGBTQIA+ Pride Parade of the Decentraland platform.
In collaboration with the virtual reality platform Decentraland, developed on Blockchain technology, the brand explained that it launched Mastercard Pride Plaza, a space developed by the firm as a meeting point to celebrate inclusion.
As he also mentions that with this launch he demonstrates his increasing integration with physical and digital activity, with which he seeks to create and offer immersive virtual experiences that allow self-expression and celebration on Web3.
"By creating the Mastercard Pride Plaza in the metaverse, we created a globally accessible Web3 space to celebrate inclusion and diversity at its finest. That is why it fills us with pride to be able to collaborate in this event where members of the LGBTQIA+ community will be able to join from anywhere in the world, and participate in this priceless experience", said Roberto Ramírez Laverde, senior vice president of marketing and communication at Mastercard. Latin America and the Caribbean.
For her part, Iara Dias, director of Metaverse Pride in Decentralandexplained that they are "delighted" with the experience of working with Mastercard to develop said project.
"We are beyond excited that Mastercard has chosen to collaborate with Decentraland for Metaverse Pride. Mastercard is a brand with a legitimate history of supporting LGBTQIA+ voices. It is a tremendous responsibility to build a safe, inclusive and welcoming space for everyone in the metaverse," said Iara Dias, director of Metaverse Pride at Decentraland. "We are delighted with Mastercard's experience in understanding the project," says Lara Dias.
Mastercard an ongoing commitment to inclusion
Once again with this proposal, the financial technology company continues to join forces for a world more committed to the inclusion of people regardless of sex, race, preference and gender expression among other factors.
The campaign follows the line of actions that denote Mastercard's commitment to inclusion, as well as the True Name Card initiative, which according to the brand allows its cardholders from the trans and non-binary community to carry cards with the names with which they belong. they feel truly identified; in addition to the participation of Mastercard's network of LGBTQIA+ employees in pride parades in the main cities of Latin America.
Given this, they add that also as part of the activities of the month in master card Pride Plaza is curated and entertaining content such as:
Conferences with LGBTQIA+ opinion leaders and activists and special guests.
Surprise musical shows.
Gallery where attendees can share letters to their younger self.
A Brazilian Carnival-style float, where attendees can take selfies.
Art exhibition where attendees will be able to purchase limited edition accessories in NFT format to dress their avatars, including creations by the Mexican art collective Rainbow Lobster and queer visual artist Orly Anan.
"The ultimate quest was how to represent the community, not in the most obvious way which is the rainbow. I would love for you to feel that the Rainbow Collection gives you a green light to get everything out of you. Avoiding the labels of (I am a man), (I am a woman), (I am this age), (I belong to this culture), but rather you get out of this human experience", Orly Anan, Visual Artist, pointed out.