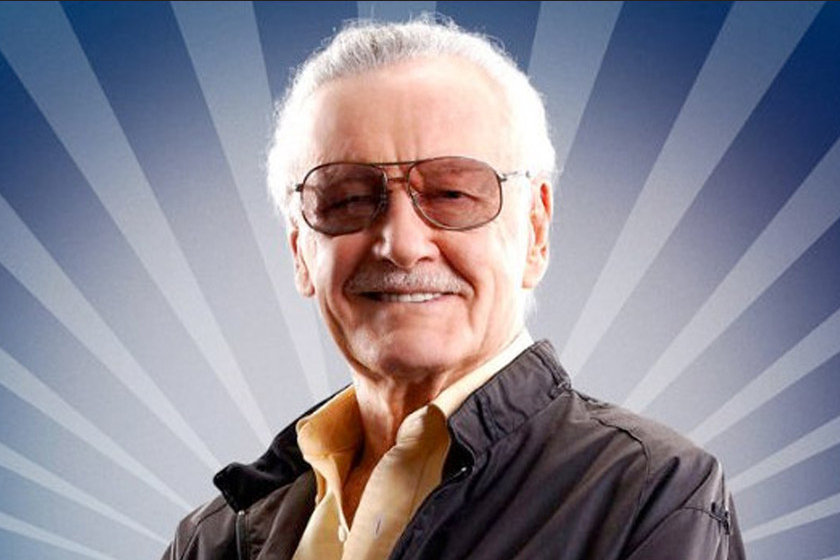 Marvel reached an agreement with Genius Brands International and POW! Entertainment to revive Stan Lee.

The contract will last 20 years and will guarantee that the company will be able to use the image of Stan The Man in the projects and formats that it wants.

The trailer for "She-Hulk defender of heroes" was released yesterday and some are already speculating that the character's first appearance could be in that series.
Marvel will seek to revive Stan Lee from CGI technology. Today it was announced that the company has signed an exclusivity contract with which it will be able to use the image of The Man in audiovisual media.
Marvel has become one of the most successful companies in the world, being the first studio in history to set up its own cinematographic universe for more than ten uninterrupted years (with the exception of 2020, due to the Covid-19 pandemic).
Likewise, its strategy of a "connected" world has led it to occupy four of the ten positions among the highest-grossing films in history.
Much of this success is due to personalities such as Jack Kirby, Steve Ditko and, of course, Stan Leewho possibly returns to make cameos even after death.
Marvel reaches an agreement to revive Stan Lee and this is how his fans respond
Marvel Studios announced that it has reached an agreement with Genius Brands International and POW! Entertainment to use for 20 years the image of one of the creators of Marvel since its inception.
Stan Lee, who traditionally made cameos in franchise films, passed away in 2018, his last appearance being that of "avengers end game", where he played himself.
However, thanks to this new agreement, the company has permission to revive the father of the company and use it in all the media it wants, including the Disney theme park, comic strips and, mainly, as a CGI recreation so that it continues to appear in the films and series of the Marvel Cinematic Universe.
However, although for some this news has become a significantly positive tribute, for some others it was considered a rather disrespectful strategy considering that the writer has already died.
These were some of the comments that could be read on Twitter:
💥POW!💥 Marvel has bought Stan Lee's image rights! The 20-year deal ensures that Stan Lee, through digital technology and stock footage and other ways, lives in the place that matters most, Marvel movies and Disney theme parks. pic.twitter.com/1OFWLQ3aR7

— Dani Lagi ⚡️Strip Marvel (@StripMarvel) May 18, 2022
The way that these corporations have picked apart and corporatized Stan Lee and his legacy is so abhorrent, they're like vultures. https://t.co/dm5V7HenWp

— Owen Likes Comics (@owenlikescomics) May 18, 2022
I had forgotten the good karma that Stan Lee received for taking 100% credit for the creation of some superheroes. https://t.co/mHTCFUzqnA

— Alter Katagiri (@Alterverso_) May 18, 2022
Stan Lee after being turned into Metal Stan Lee by Disney https://t.co/VZ52Ejxbe5 pic.twitter.com/Yayo3zJn7c

— ☠️ The Skulls ☠️ (@Skullea21) May 18, 2022
Disney: pic.twitter.com/JBg6DvOijn

— Ethan Ibrut (@Etanibrut) May 18, 2022
Finally, the trailer for "She-Hulk, defender of heroes" which was released yesterday introduced a new character played by Tatiana Maslany. The actress will play Jennifer Walters, the cousin of Bruce Banner (Mark Ruffalo). Also, her character will become the heroine she hulk or Hulka in Spain and will fight crime at the same time that she will have to mediate this new responsibility with her life as a lawyer.
The trailer received quite a few negative reviews due to the CGI section or special effects, however, it is expected that both the post-production work of this series and the incorporation of Stan "The Man" in some future Marvel Studios project can be committed to a better result, such as the one that has been delivered in movies. important of the study, as in Avengers Infinity War.
Now read:
They discover that Dr. Simi joins the Marvel multiverse with "Doctor Simi Strange"
They capture Marvel's "magic moment" and users do not know if it is real
"Marvel Effect" in reviews of Dr. Strange in the Multiverse of Madness will boost merchandising
Marvel production company responds to Disney CEO for anti-LGBTQ measures