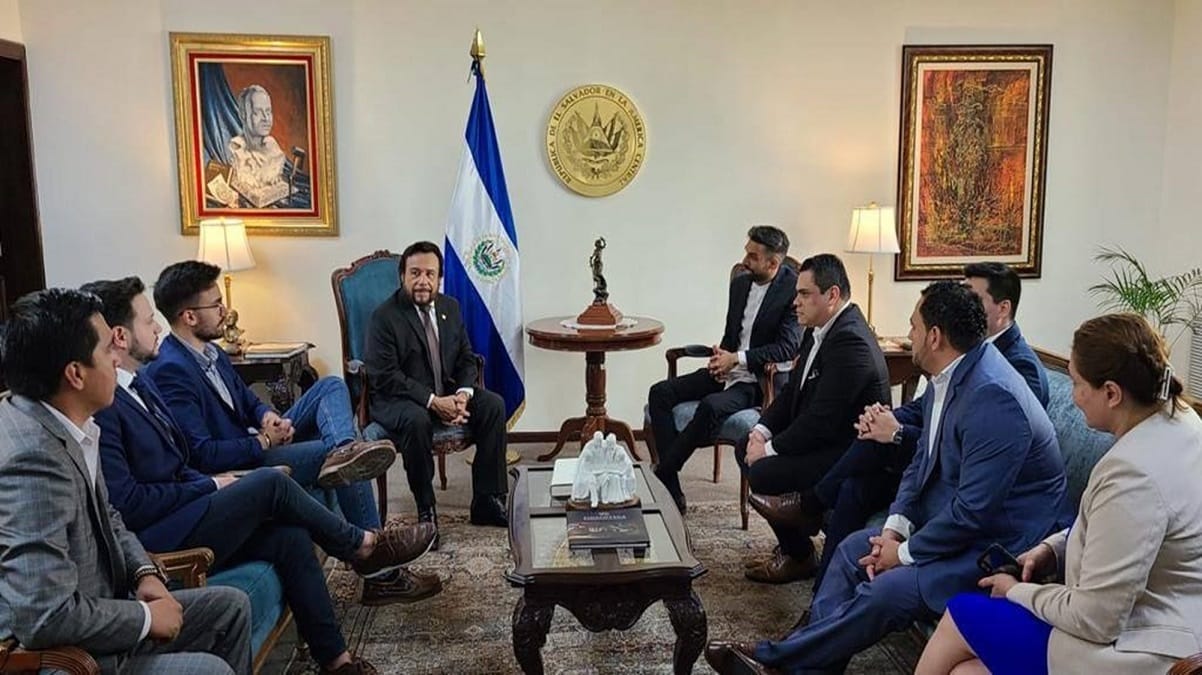 Without a doubt, education is the fundamental basis in any field. Especially if the investment comes into play and, therefore, the evolution of an individual, a society, a country or, as is happening more and more with regard to cryptocurrencies and technology, the entire world. And that is something that Mani Thawani, CEO and founder of Mundo Crypto, is very clear about. For this reason, he has met with the vice president of El Salvador, Félix Ulloa.
Mundo Crypto and El Salvador promote education on Bitcoin technology
Together they have put all the points of interest on the table to bring the education of crypto assets and Bitcoin technology to citizens for free.
"Education can never end. You have to stay informed always and forever. Blockchain is going to change everything in all facets; health, politics, education. We are the Internet of 2000. What shapes the world are not investors, they are professionals. Professionals are necessary. You have to identify which blockchain facet is going to change your industry; because it is going to change absolutely everything."

Mani Thawani, CEO and founder of Mundo Crypto.
In this sense, Mani and Ulloa have not only proposed a change in the system related to education, but also great possibilities have been exposed, such as offering job opportunities to those who are trained on the Mundo Crypto platform.
"This is the new Salvador," said the country's vice president.
With the development of the new metaverse of crypto worldto be released at the end of August 2022, and with Mani Thawani's tireless efforts to make the world a fairer and freer place, El Salvador, Spain, Dubai and Miami will only be the beginning of the great change and the massive adoption of bitcoin and cryptocurrencies.
About Crypto World
Mundo Crypto is an academy of cryptocurrencies and blockchain who is a leader in the Spanish-speaking community. More than 55,000 students have had the opportunity to train in this online academy, which has allowed them to invest in digital assets intelligently.
Mundo Crypto's goal is to democratize access to education and financial freedom through cryptocurrencies. Currently, the academy has more than 20 professors who are experts in Bitcoin and DeFi technology, as well as a unique teaching methodology.
Their online courses they are practical and adapt to all types of public, from beginners to people with advanced knowledge in cryptocurrencies. Mundo Crypto has a startup incubator that gives its students the opportunity to start a business and fully immerse themselves in the world of blockchain and digital assets.
Mundo Crypto believes that education is a fundamental aspect to achieve financial success in the midst of an increasingly changing global economic landscape. So having an in-depth understanding of Bitcoin technology can make a big difference and provide an advantage.
To learn more about Mundo Crypto and the online courses that are available in this academy, access their Web page.
---
Disclaimer: The content and links provided in this article are for informational purposes only. CriptoNoticias does not offer legal, financial or investment recommendations or advice, nor does it replace the due diligence of each interested party. CriptoNoticias does not endorse any investment offer or the like promoted here. click here for more information.