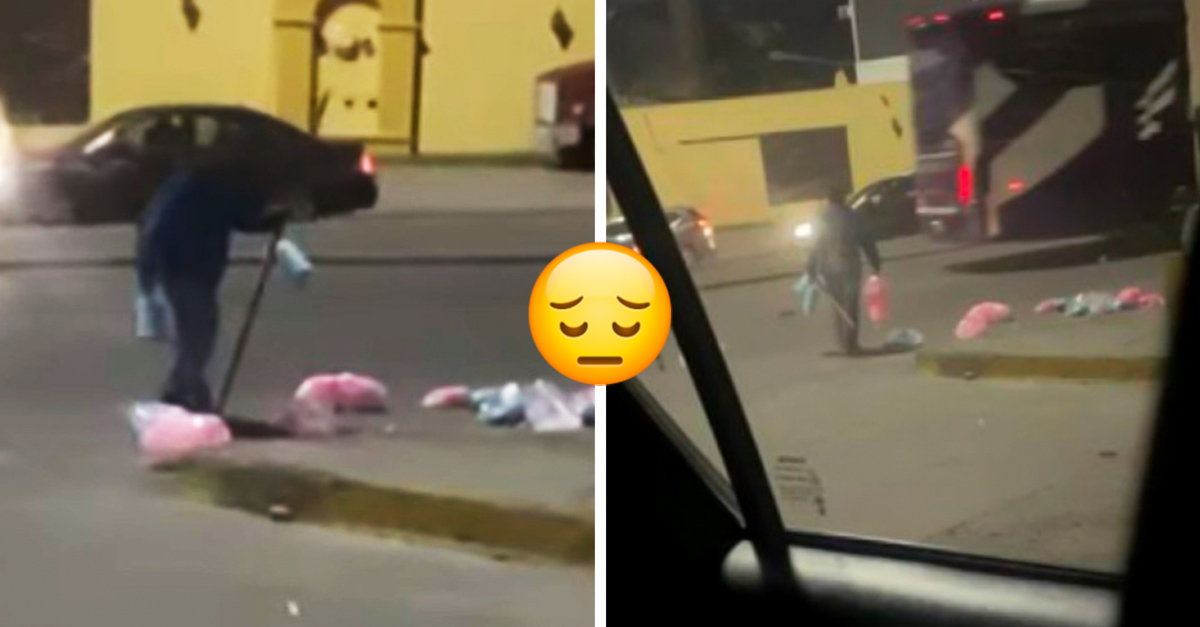 The Internet is full of multiple stories, some make us laugh, believe and love, but there are also others that lead us to reflect, such as the one starring a frustrated man who threw away all his cotton candy by failing to sell a single piece in the whole day.
The events occurred in Tamaulipas, Mexico, on Christmas Eve, a moment that should have been special for this man and his family, but that was the complete opposite.
The story was shared on social media by a passerby, to whom the seller had already offered her and other people their cotton candy without receiving a positive response.
At this, the man was overcome with frustration, turned around, walked a few steps and began to whip his cotton candy on the ground. He was so upset that he even jumped on them, leaned against a wall, and burst into tears.
The girl who watched and recorded everything from a distance was moved to see the despair of this man who was only trying to make a living in the way he knew best: working. So she decided to help the man in any way she could.
This man on the night of December 23 offering cotton, and after he offered me and other people and we said no, he walked and slammed the stick against the street, jumping on top of them desperately.

After leaning against the wall, he picked up the ones that had been left intact and crossed the avenue again. Of course, after reconsidering we bought the apartment and he told us that he had not sold anything that day.
Sometimes we don't know how much we help by buying a cotton candy… I kept thinking about what he might feel, that he would not bring food home or would not have a gift for his children the next day or medicine or what do I know. Let's buy and help those who need the most, they are people who work, not who ask for money without doing anything.
In the end, the girl invited all Internet users to reflect on how much it can help to consume small local entrepreneurs, who every day give their best to move forward with their families.