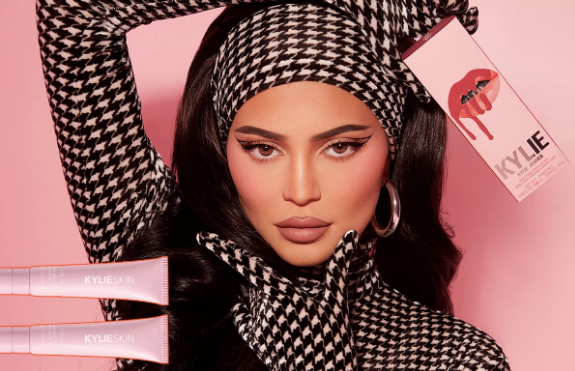 Kylie Jenner arrived in Mexico to present Kylie Cosmetics and Kylie Skin with Sephora

This collaboration took place from April 1-3 at Kylie Cosmetics Park at Sephora in Antara.

This collaboration will allow attendees to be the first to try their products for a limited time.
Kylie Jenner is one of the most famous celebrities of the moment, along with her sister Kendall and the Kardashian family; Now the young Kylie is in Mexico to promote her collections with the makeup brand Sephora.
Her arrival in Mexican territory, specifically in Mexico City, surprised many in a positive way, as many fans of the businesswoman and the brand were able to live together directly. Sephora, on the one hand, represents one of the most consumed cosmetic brands in the world, since only in the United Statesduring 2020 generated equivalent sales in retail stores of 5 billion dollarsyes, while in Spain it exceeded 100 million euros.
Kylie Jenner, for her part, has managed to build a brand of her own name and independent of her family, being one of the celebrities with the most followers on Instagram, with 324 million followers. In addition, her businesses have led her to make her own makeup line that has been available in Mexican territory since April 1, although, as they say, the company will still have surprises regarding special dates such as February 14.
Kylie Jenner is in Mexico and Sephora is the cause
The brands of Kylie Jenner, Kylie Cosmetics and Kylie Skin arrived in Mexico by Sephora. Therefore, the company organized in the Mexico City the Kylie Cosmetics Glam Park, an event dedicated to the presentation of these products where consumers and followers of the brand and the celebrity were able to meet and enjoy these new products.
The Kylie Cosmetics Park is located in the store of Sephora in Antara and had its respective inauguration from April 1 to 3, in which activations were offered where they could try on makeup and enjoy different activities that the brand and Antara had to offer. Likewise, it was announced that, for those who could not attend the Kylie Cosmetics Park event, Both Kylie Cosmetics and Kylie Skin will be available until April 15 in the Beauty Studios of all the stores of Sephora from Mexico.
Upon her arrival in Mexico, the businesswoman commented the following:
"I am very happy that, starting April 1, Kylie Cosmetics and Kylie skin will be available in all physical Sephora Mexico stores, allowing all my fans to try my makeup and skincare products. Kylie Cosmetics Glam Park is an incredible experience that I would like all my Mexican fans to enjoy."
These are some of the tiktok videos that are already circulating on the social network; They tell a little about the Sephora experience with Kylie Jenner's collections and show some of her products that will be available for a limited time:
Now read:
Kylie Jenner Promotes Makeup Line; fans call her photo "disgusting"
Sephora gets unexpected publicity for this simple song
Sephora reopens its stores and this is the protocol for its consumers