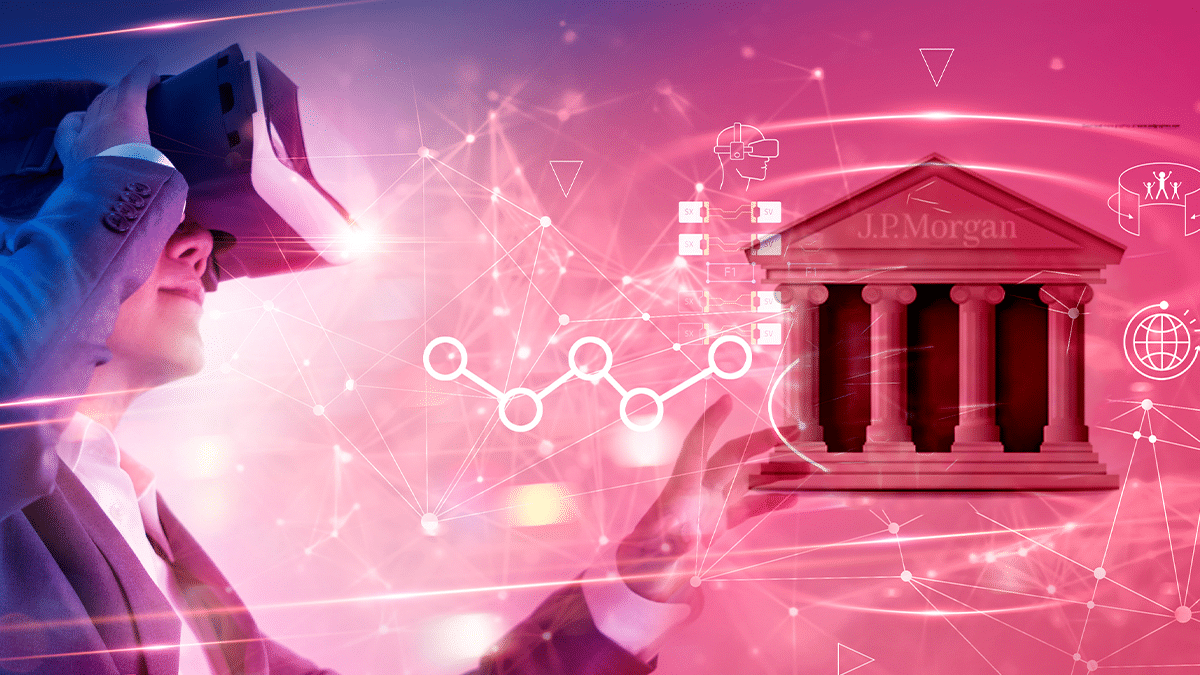 Key facts:
JP Morgan estimates in 2027 the advertising investment in the metaverse will be USD 18 billion.

According to the firm, the metaverse offers business opportunities in multiple areas.
JP Morgan Chase debuted in the metaverse on Tuesday with the launch of a salon in the virtual world Decentraland, a project based on the Ethereum blockchain. The announcement was accompanied by the publication of a study in which the US investment bank analyzes the potential of metaverses and web3.
the living room named after Onyxjust like the blockchain-based payment platform created by JP Morgan in 2020. The firm, which is positioned as the largest world bank in the United States, intends to offer a set of financial services virtually within the metaverse.
It should be noted that JP Morgan has been working on building an interbank information and wholesale payments network based on a permissioned blockchain since 2018. The firm even created its own token, JPM Coin, in early 2019. Now, with the foray into the metaverse , JP Morgan hopes that the skills acquired in this process will be useful to you.
JP Morgan head of cryptocurrency and metaverse Christine Moy said in an interview that metaverses are a reality today so the next step is to build "technology, business infrastructure, privacy/identity, and manpower, to maximize all the potential of our lives in the metaverse. However, the firm also finds that metaverses offer multiple business opportunities.
At report that accompanied the launch of its virtual lounge at Decentraland, JP Morgan estimates it likely "that the metaverse will infiltrate every sector in some way in the next few years", with a market opportunity it estimates to be more than $1 trillion a year.
According to analysts at the firm, the metaverse offers a range of business possibilities, social exchange, monetize creations, property, through non-fungible tokens (NFT) as well as strategic alliances.
"We see companies of all shapes and sizes entering the metaverse in different ways, including household names like Walmart, Nike, Gap, Verizon, Hulu, PWC, Adidas, Atari and others," the report notes.
Additionally, the firm points out that the metaverse offers the opportunity to earn money for service providers, since they will have to "develop and build the products and services that are consumed in the virtual world", marketing and advertising among them. According to his calculations, it is possible that the Ad spend in the metaverse reaches $18.41 billion by 2027.
Other international banks such as Santander and BBV have also recently entered the metaverse. CriptoNoticias reported that a Spanish real estate company named Metrovacesa, of which both banks are the main shareholders, will market homes through the Decentraland metaverse.
MANA, the token of Descentraland experienced growth of over 11% upon learning of the launch of JP Morgan's virtual space. However, at the time of writing, the price corrected -6%.