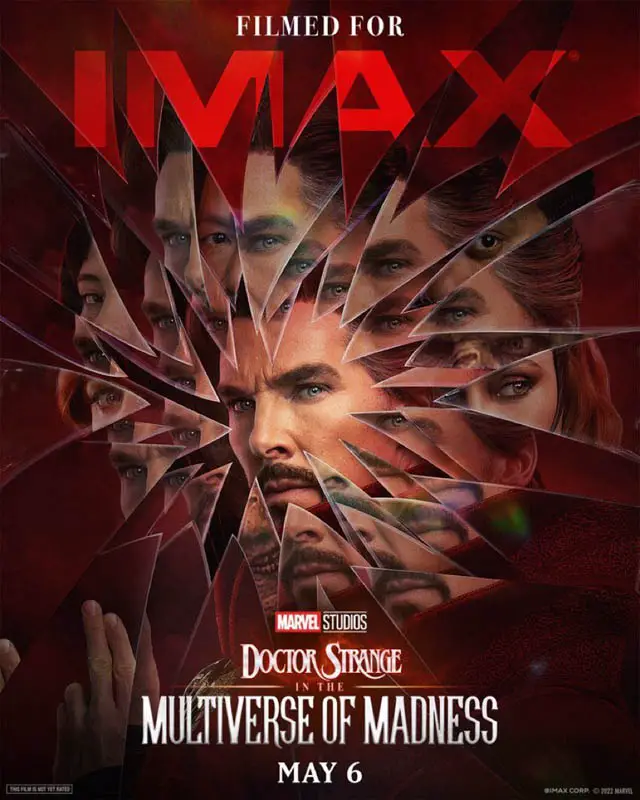 Director sam raimi recently spoke in an interview about the duration of Doctor Strange in the Multiverse of Madness and the process behind its post-production.
While confirming that the film's official length is 2 hours and 6 minutes, Raimi shared that the first cut of the sequel was 2 hours and 40 minutes long, before post-production editing cut the time significantly.
Well, the first cut was… I actually don't remember the length. It was probably like 2 hours and 40 minutes, and it slowly tapered off even though we did the retakes. We removed material even though it was re-recorded. So, little by little it was reduced to about two hours and five minutes, that's the total.
When asked about his working relationship with Marvel Studios during post-production, the director noted that the studio was very supportive, citing the fact that they really care about the integrity of their characters.
They were very supportive of me and my editors Bob Murawski and Tia Nolan as they drove the train. They had their notes, they had their suggestions, and they were really good because they're a company that primarily cares about the integrity of their characters. So the notes really come from a great place.
Raimi also revealed that Marvel Studios isn't about making more money, as their notes and corrections are actually coming from fans who want everything to be better.
It's not about making more money for the studio. It's about, 'No, this is what Dr. Strange would say. No, this is what happened in the last Avengers movie and this is the opposite. We have to be on the same page.' His notes come from a huge fan base.
Raimi also discussed the difference between post-production on his Spider-Man films and the sequel to Doctor Strangeadmitting that it has become much easier now due to the advancement of technology.
We had to create a lot of the tools ourselves back in the Spider-Man days. John Dykstra actually said to me, 'Sam, the tools don't exist to do what we're talking about doing a CGI Spider-Man. But if we start now, we can develop the technologies so that they are ready for us when we need them in a year and a half.' And I said, 'That's the best thing I've ever heard. Let's do it'. And we did, and the technologies were there for us. So certainly that has become much easier now.
Raimi finished by sharing that he used Zoom to the fullest as it introduces a more convenient way to easily coordinate with team members anytime, anywhere.
There are entire companies that are set up to do CGI characters. They have great new programs in place. The pipes are ready. So the newer tools, I think technologically, that helped me were actually the telecommunications tools, Zoom for example. To be able to talk to a hundred different crew members around the world at the same time to share a storyboard, I could have my artists create a storyboard to explain something to us, or I could have the art department come up with a design for us to we could look at it with the cinematographer and talk about how we would light it. Or I could, in the same call, have my editor show a clip of a scene that was partially edited so we can really understand where it would go, between which two takes. That tool is incredibly useful and a great new advancement in movie making.